Intrigued by the brand's sustainable and ethical ethos, we chatted with co-founder Mayer Vafi from Norden Project and parent company Better Narrative to find out more about his focus on better business practices, inspiring others to make a change through repurposed waste, and his experiences at PREMIUM in January 2019.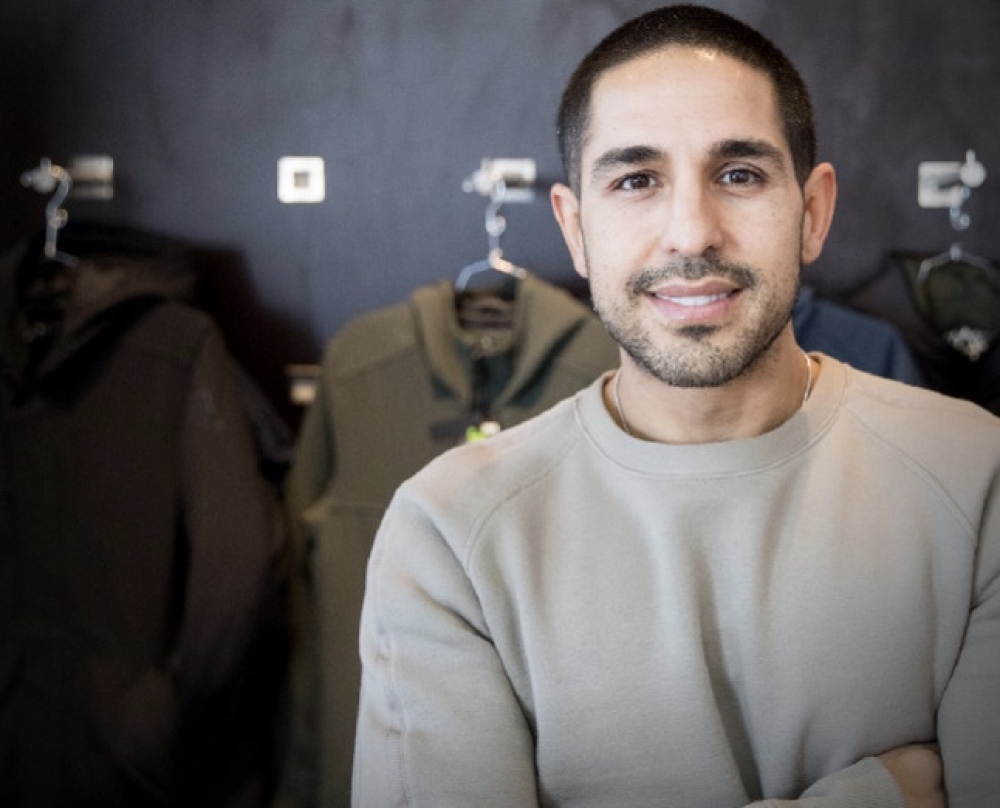 PREMIUM: What motivated you to start NORDEN?
Mayer Vafi: Having an extensive background in technical outerwear and apparel, and looking at the industry being the second-largest polluter in the world, it was a necessity. I challenged myself to figure out a way to create a better product that makes no compromise in styling or functionality, while remaining ethical AND sustainable. Ultimately, it is the need to reduce the environmental footprint.
P: How does that fit within your company Better Narrative?
MV: Better Narrative is the parent company. We offer services to other companies and I engage with the community in ways such as lectures at schools. Let's say another brand wants to participate in this type of ethical and sustainable activity but doesn't know how; Better Narrative can facilitate that process for them.
P: Better Narrative offers support for other companies to become sustainable?
MV: The reason we exist is to create awareness and shift the mindset. Let's say a denim company wants to implement better business practices into their supply chain: they would engage with Better Narrative and we would do that.
P: You want to inspire people to make better choices by reducing waste – how does that look in reality?
MV: We sensitise people daily. We put the focus on plastic pollution. We remind people that, by 2050, there will be more plastic than fish in the ocean; and that a single plastic bottle can take up to 450 years to break down. Considering over 1,000,000 bottles are produced each minute, we need to change our mindset.
P: How have you seen the market develop in the last year?
MV: I have seen an astronomical number of companies and brands jump on the bandwagon in the sense of adopting a marketing standpoint called 'greenwashing'. There are a limited number of people who have it at the core of their business model. I am all about evolution, but I do have a problem with people who have one style that they have made because they want to be in this space but don't actually give a shit. What about traceability, what about accountability, what about proof!
P: How can an end consumer understand if their product is sustainable?
MV: Norden was not launched until we could be fully transparent and accountable. We partnered with a US company that gives us the accountability. With this company, we can give each product a digital serial number that is embedded in the yarn that we use, which tells us the exact number of bottles used per jacket.
What have been your best sellers so far?
We have a small collection of six menswear and six womenswear products that have performed really well. On a style level, in womenswear Anja and Tova are our best sellers. On the menswear side it's Matias and Anderson. But customers have bought all styles because we have such a small collection.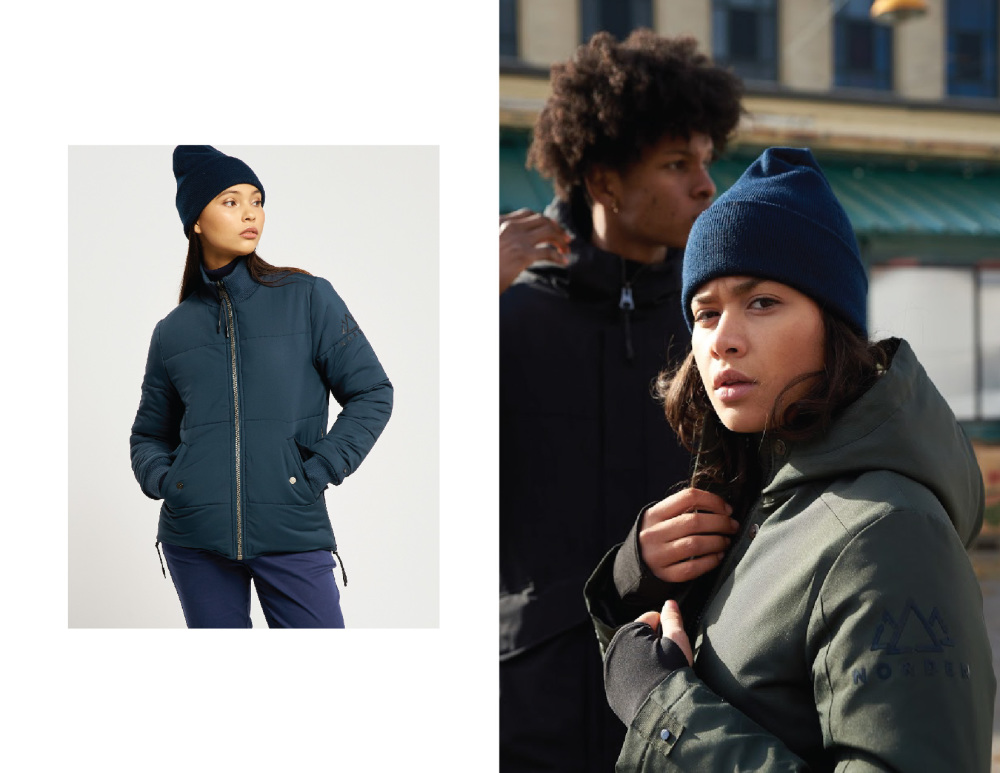 How was your first season at PREMIUM? How did you find the experience from registration to exhibition days?
At the end of the day, PREMIUM is a well-oiled machine. It is the first time with my own brand but I have been there in the past with other brands. On the operational side, it is always seamless and helpful because people are willing to participate in the process. I was pleasantly surprised by the outcome and the way the brand was accepted and discussed in the market and within your community and members. What's more, in all the years that I have exhibited at PREMIUM, this was the first time that your customers wanted to write orders on-site at the booth.
Which countries showed the most interest?
I truly believe the German market is far more advanced. You can also see this in the way the country manages its recycling, with initiatives like the deposit programme, etc. The most important thing is your consumer. Buyers are far more educated and aware of the problem and want to make better choices, so it's a lot easier to communicate. They are asking a lot of good and harder questions, which are going to weed out all the people who are fakes.
Which market would you like to see growth in?
Scandinavia, as I think they are more focused on fashion, which is ironic because Norway has the highest collection rate of recycled material in the world and achieves a figure of 97%.
How and where do you see yourself in ten years?
I see myself as Chief Innovative Officer because at that point the brand and distribution channels will be established, with all the tools, resources and team members to run a successful company. So at that point I shall be having FUN! Fun by my definition means creating and making new fabrics, figuring out how to convert more waste into raw material again and re-use it. We want to reprocess all the old materials that we are burning and putting into landfill, and convert that into recycled raw material that can be used again.