She owns a boutique and, thanks to her keen instinct for style, she's an online and offline influencer to boot. Lena Terlutter chats about business, trends and her life.
Describe yourself in three words: Communicative, intuitive and a perfectionist.
Describe your store in three words: Trendy, innovative and unique.
And how would you describe your customers? Level-headed, happy to experiment, curious, enthusiastic and loyal.
How do you attempt to build a connection with your customers and to retain them, too? By putting on events, campaigns and, above all, giving them a shopping experience that they can't get online. Starting with the collection itself, all the way through to advice and visual merchandising.
Which philosophy do you aim to embody with your store? Fashion is a lifestyle; going shopping and being surprised by new trends should only ever be a fun experience. Our customers don't normally have a fixed idea about what they're looking to buy. They come to get inspiration and, first and foremost, they're pleased because they can afford everything. I pay very close attention to our pricing strategy: pieces start at less than 10 Euros, so even schoolgirls can buy a cool little thing and leave the store happy and proud and sporting their BB heart bag.
What is the biggest challenge in your job? Time management, having the right pieces in the right place in the store at the right time. Nowadays the trends come and go so crazily fast; customers have all the information at their fingertips, thanks especially to Instagram and co. and come to us with high expectations, sometimes even from far away. I therefore HAVE to be even faster than our super-knowledgeable customer in order to offer her what she's looking for and to surprise and delight her again and again.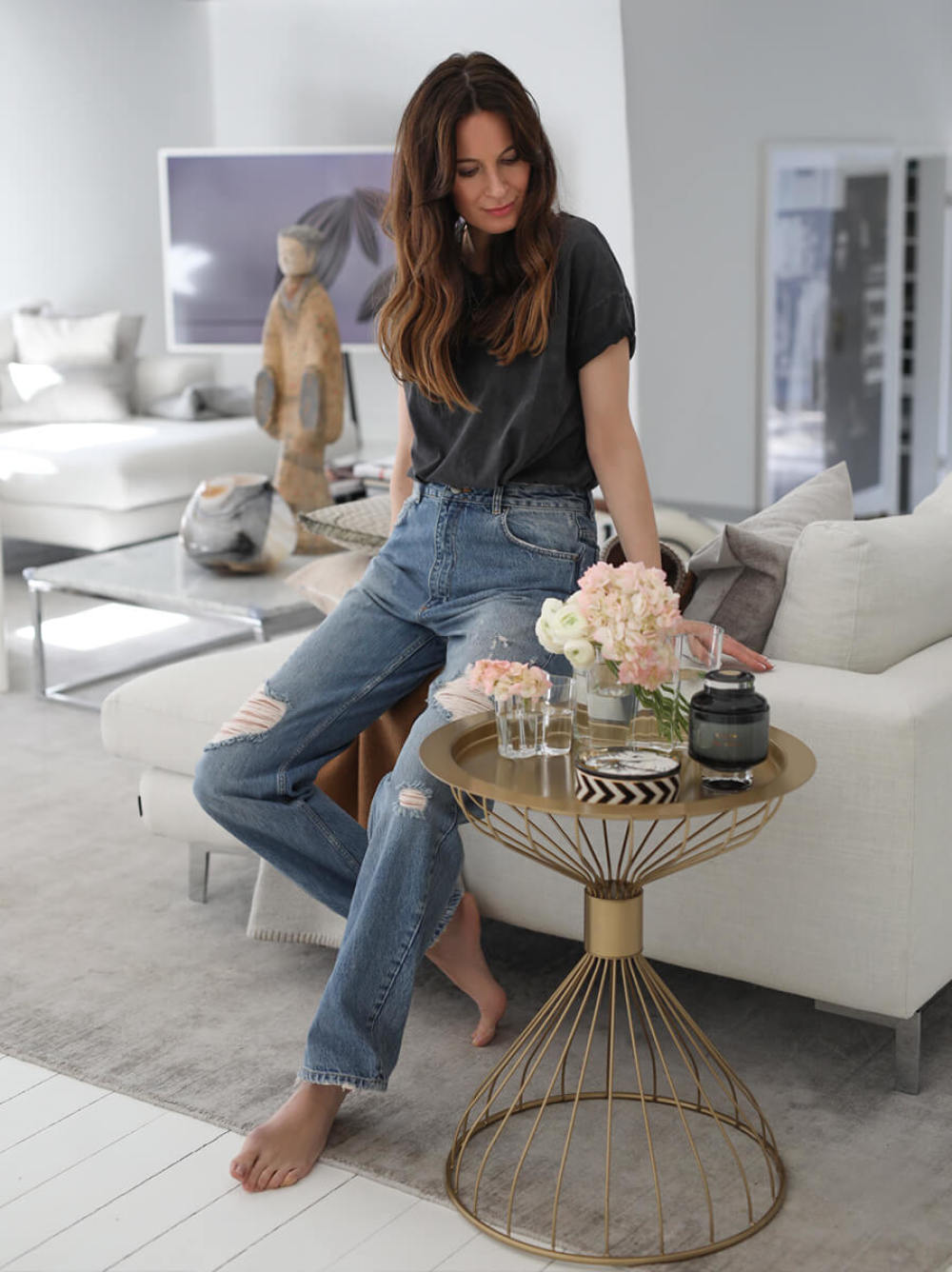 Which pieces are you most looking forward to this season? What are your trend and key looks? What do we need this summer? I'm looking forward to understated, classic suits in pastel shades. This season I've bought very clean designs and am counting on that 'je ne sais quoi' in the collections. Prints and floral mini-dresses are always in there, of course, but they're almost the norm.
What has been the best decision you've made in your professional career? Going self-employed and opening my first Boutique Belgique store in November 2010.
How many times a day do you check your phone? Loads, of course; for me my smartphone is my professional tool – you can't avoid it.
What's the most fun thing about your job? The variety and the new stimuli every day. I've always been driven by a desire for newness, by what will happen tomorrow. I am super jittery and always on the go – thank goodness my business partner and husband Leonard is similar to me, so we spur each other on and make an ace team.
What brings positive energy into your life? My children: they earth me and give my life shape and substance – and above all a certain facility to see the big picture and think outside the box.
Which is your favourite city of fashion? Paris. Luckily, I go to Paris every month with work; many of our suppliers have their showrooms there.
Do you attend PREMIUM regularly? If so, happy us! If not, what can we do differently? I haven't been able to recently, unfortunately; but I've resolved to definitely be there next season. I've always succeeded in getting to know a few really cool new brands there. Thanks for that ;)
What are your hopes for the future? When the kids are a bit bigger I'd love to open a really cool, big multi-brand store. Then of course I'll be coming to you to order ;)
More about Lena Terlutter and here stores: www.lenaterlutter.com