Colin Goebel-Thoma from KaDeWe Group knows how important emotionalisation is for his costumers. We talked to the Buyer Urban Sports, Men's Designer & Men's Contemporary Fashionaboutselling strategies, the ongoing logo hype and the relevance of Berlin as a fashion locations.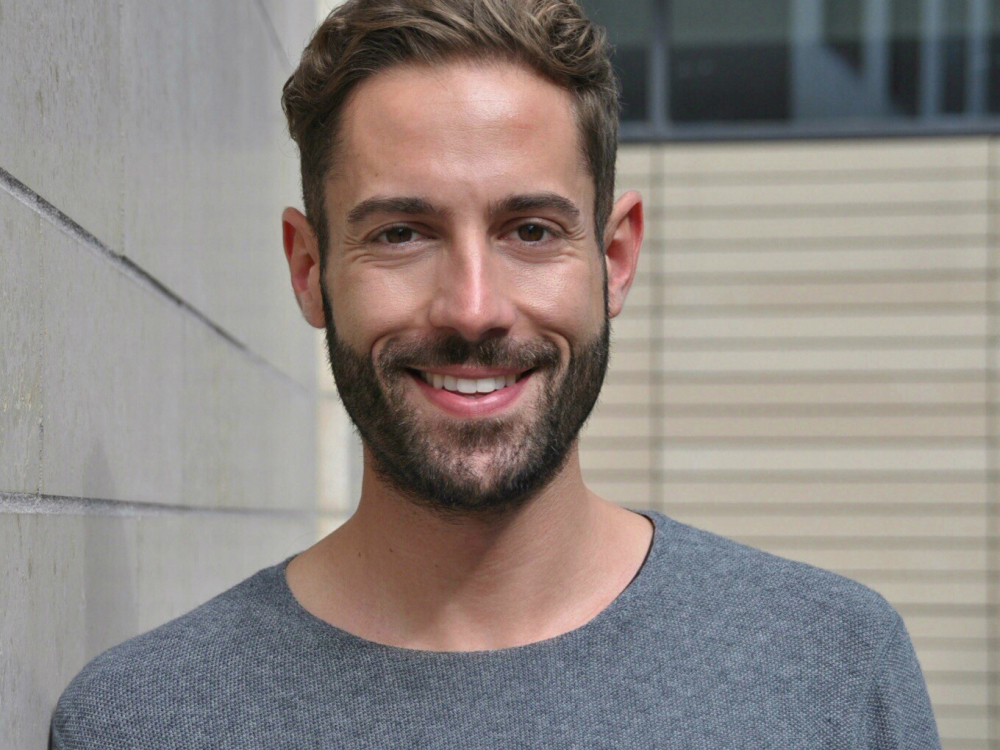 Why is Berlin so important for you? What do you say to buyers that don't come here?
Berlin is particularly important to me as it is both a location for fashion and fashion trade shows at the same time. On the one hand, I think Berlin is one of the most important European fashion metropolises, combining the influences of the most diverse styles and trends like no other. On the other hand, I am closely connected to the Berlin fashion scene since I am a buyer for the KaDeWe Group. Berlin Fashion Week has been part of my seasonal planning for many years. There's no other German city that provides so many important fashion trade shows at the same time. Therefore, all the meetings and exchanges with retailers and buyers from all over the country are at least as important as being a visitor at those trade shows. Just as trade shows cover a wide range from streetwear to classic, there is a wide variety of visitors and experts. Visitors should not only spend time at the fashion trade shows, but also discover the Berlin fashion as seen on the streets. Hardly any other place combines so many different concept stores, sneaker shops and of course Germany's largest department store, the KaDeWe. This very special variety can be seen on Berlin's streets. What's more, spending a few hours in a café in Kreuzberg or Mitte provides a lot of inspiration.
What kind of highlights did you experience at PREMIUM and SEEK during the last seasons?
My personal highlights are always those that are striking and much more exciting than the usual trade show business. Starting with exceptional presentations of some booths like Alpha Tauri at the PREMIUM, new food-concepts at both trade shows and highlights such as the Badeschiff-pool at the SEEK. Those exceptional presentations are becoming more and more important not only for end consumers in retail but also for wholesale and retail. Fashion trade shows like PREMIUM and SEEK are the perfect platform to create special moods that the customers can enjoy. Being a streetwear buyer myself, I think SEEK is one of the best-composed trade shows regarding its brand portfolio. The special atmosphere, the perfect location and the exhibitors contribute to this good mood. As a buyer, I appreciate the clear distinction between PREMIUM and SEEK trade shows since certain atmospheres can only arise in self-contained rooms.
How do you attract customers, other than with your product range?
Retailers need to be creative and inspire their customers with exceptional experiences. Customers of the KaDeWe, the Alsterhaus and the Oberpollinger have high expectations regarding the service and the product range which we have always fulfilled thus far. Together with our brand partners, we want to create special shopping experiences that can only be offered in a stationary setting. We stage capsule collections, product innovations and provide a lot of interaction on changing pop-up areas. Furthermore, we organize many events in our stores to directly address our various target groups. We want to be more than just a store where customers can buy special brands and products. We want to be that special place where people love to spend their time so they go home with a positive feeling.
What kind of streetwear-trends can we expect at the summer trade shows?
Streetwear is still characterized by logos. Compared to the previous seasons, their sizes and positions have changed but all in all they remain very important in the world of fashion. In addition to black and white, there are many full colours and colour blockings. I wonder what kind of collaborations there will be in the SS20 season - I still expect a lot of input from streetwear and designers. In terms of silhouettes, the extent to which runners and hiking sneakers have replaced bulky sneakers will certainly be exciting. Another big trend that has already been announced during the last seasons is sustainability. How do the labels deal with focusing on environmental sustainability? There is a huge potential for growth since customers demand those fair traded products more and more.
Have you got your ticket for the PREMIUM GROUP trade shows, 2–4 July 2019? Get yours here!