For many it's a dream job to be a designer but in reality – as any other job you do with passion – it is a lot of hard work, too. Being constantly creative can be a tough challenge and all designers have there specific methods and habits to keep their creative engine going. We met one those kinds, Huseyin Manik, shoe designer at Bronx shoes and we asked him what's it like to work as a shoe designer, how to generate new ideas on a regular basis and where in London you find the right inspiration.
PREMIUM: Describe your typical day-in-the-life of as a shoe designer!
Huseyin: Very hectic for sure! I start by checking my email's, which combine the Netherlands, UK, China, India and Portugal. In this business, if you're not organised, you can easily lose track of what's going on with all developments and the factories that we work with. I spend some time on the phone with each of our factories to make sure all is on track and there are no issues with developments.
I then start with what I have planned for the day and this all depends on the timing of the season. If we have just kicked off a new season, I will normally begin some research on what's key for Bronx, what's coming through for the upcoming season regarding looks, trends and colors and making sure it sits with the Bronx DNA.
What or who inspires you?
I'm not normally just inspired by one thing or one person. I mainly get my inspiration from my day to day life. I collect cool images, pictures of shapes and details that I think we can incorporate it into the Bronx DNA. I like to do to get inspiration at the start of every season by walking around parts of London such as Brick lane, which is very quirky, very cool, very Bronx! I grab a coffee whilst people watching and then go shopping in a few stores. This generally kick starts me in the direction we need to take. When putting together the trend boards I use these images as key inspiration, details and looks.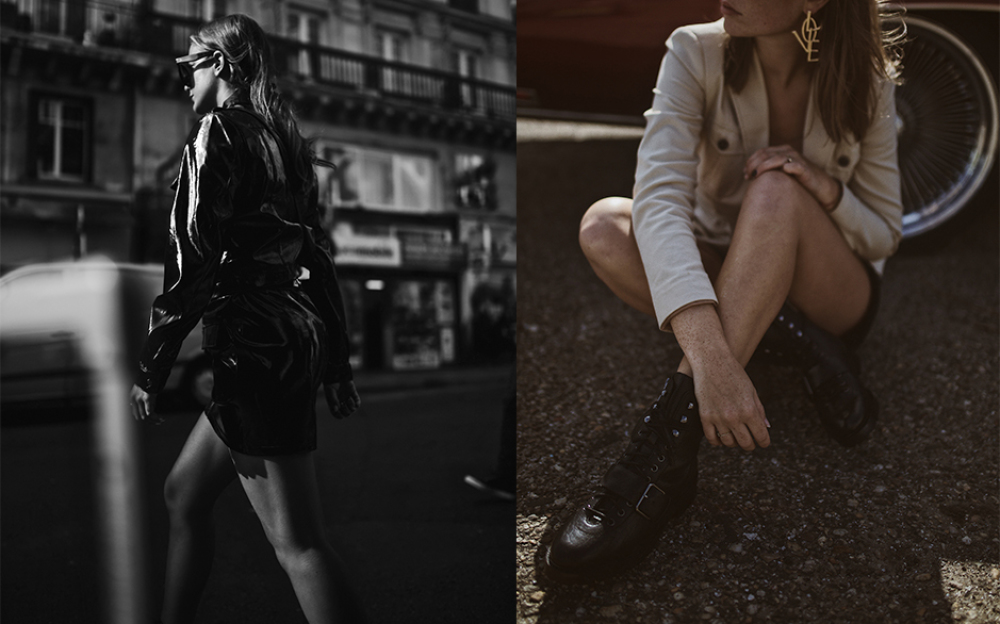 How did you start designing with Bronx?
I have been working for Bronx for almost five years now. I was head hunted by an agent who thought I would be great for Bronx and Bronx for me. When I met with the owners it was an instant hit between us as we all held the same passion for footwear and how shoes are made. It was not just a product to us, it was part of ourselves and it was not just a Job but true passion! We all felt the same.
I have a saying "The things you are passionate about are not Random, they are your calling…" and for me that's footwear.
How would you describe the Bronx brand?
Bronx is a vibrant, full of energy, Fast Fashion, extremely cool Brand! Combined with the team's passion, and the old and young blood, we really have pushed the limits and will continue to do so. A lot of thought, care and attention to detail go into each product ensuring we deliver the best design, quality and product to all our customers. We want our customers to enjoy what we have achieved.
What has been the most popular style?
To-date one of the most popular styles was the Baisley for sure! We did it in some great color's and details which are still running very strong. From the past collections we have had a few amazing styles which also did great such as Americana and Raza and looking even further in to the past, such as the early 2000s and 90s we have had great styles like the Helene Princess and Aladin. These are so relevant in regards to how fashion always folds back on its self in look and shape.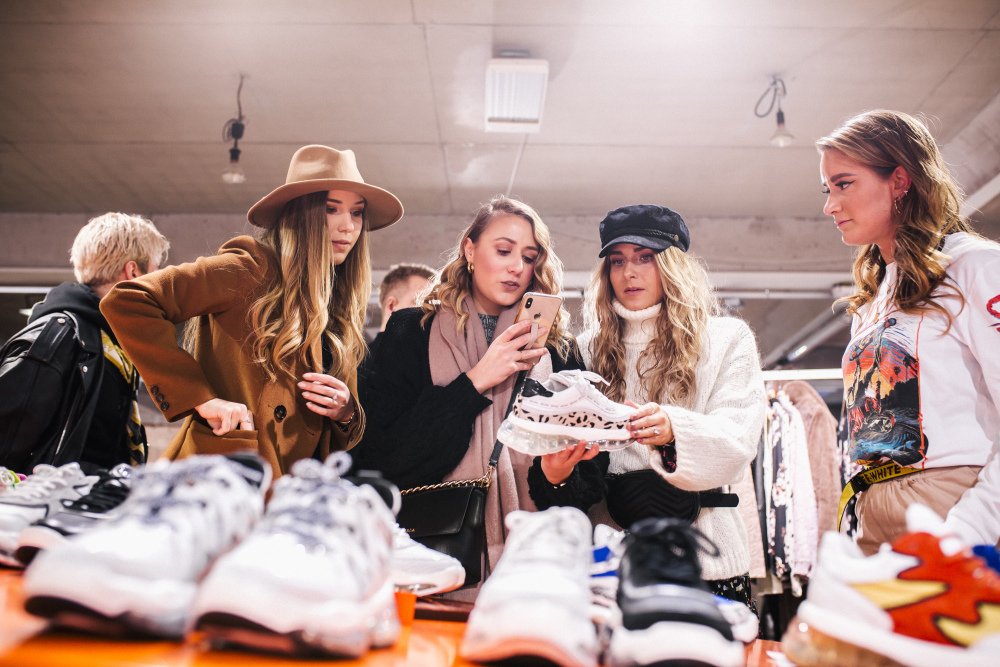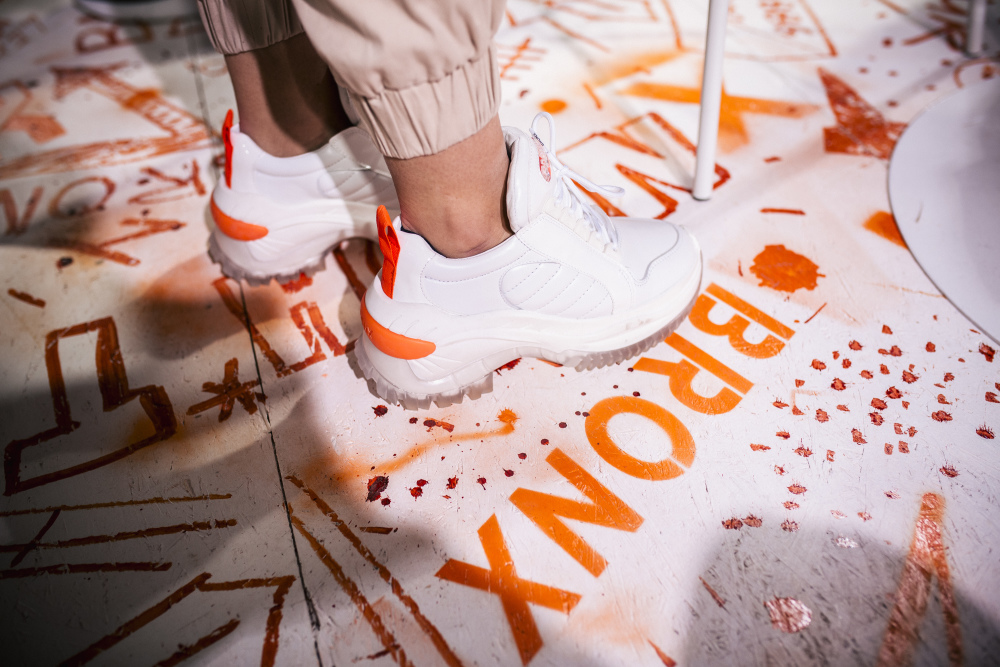 What criteria do you use when designing new shoes?
When designing the collection it all kicks off from the start where the team starts collecting images and inspirations, looking at which looks and trend are coming in for the upcoming season and working these details in to our Bronx DNA. Combined with our other designer from Italy Roberta Cesaretti, we discuss the direction we would like to take and move forward with this.
As I mentioned before I always like to take a walk around parts of London and observe people for inspiration. This gives me the feel in which direction we need to take as London is such a cool, urban, multicultural city and great for fast fashion.
Our Process: trends inspirations, colors, materials, looks, designs, developments.
How do you decide on colors and materials?
Each season we build our color and material palette from the ground up, by following what's coming through from the catwalks and what we feel will be good for our brand in tone and texture. We attend many trade shows that forecast colors, materials and trends for the up coming season and we collect materials swatches and tones to build our palettes, which works for us and gives a clear direction.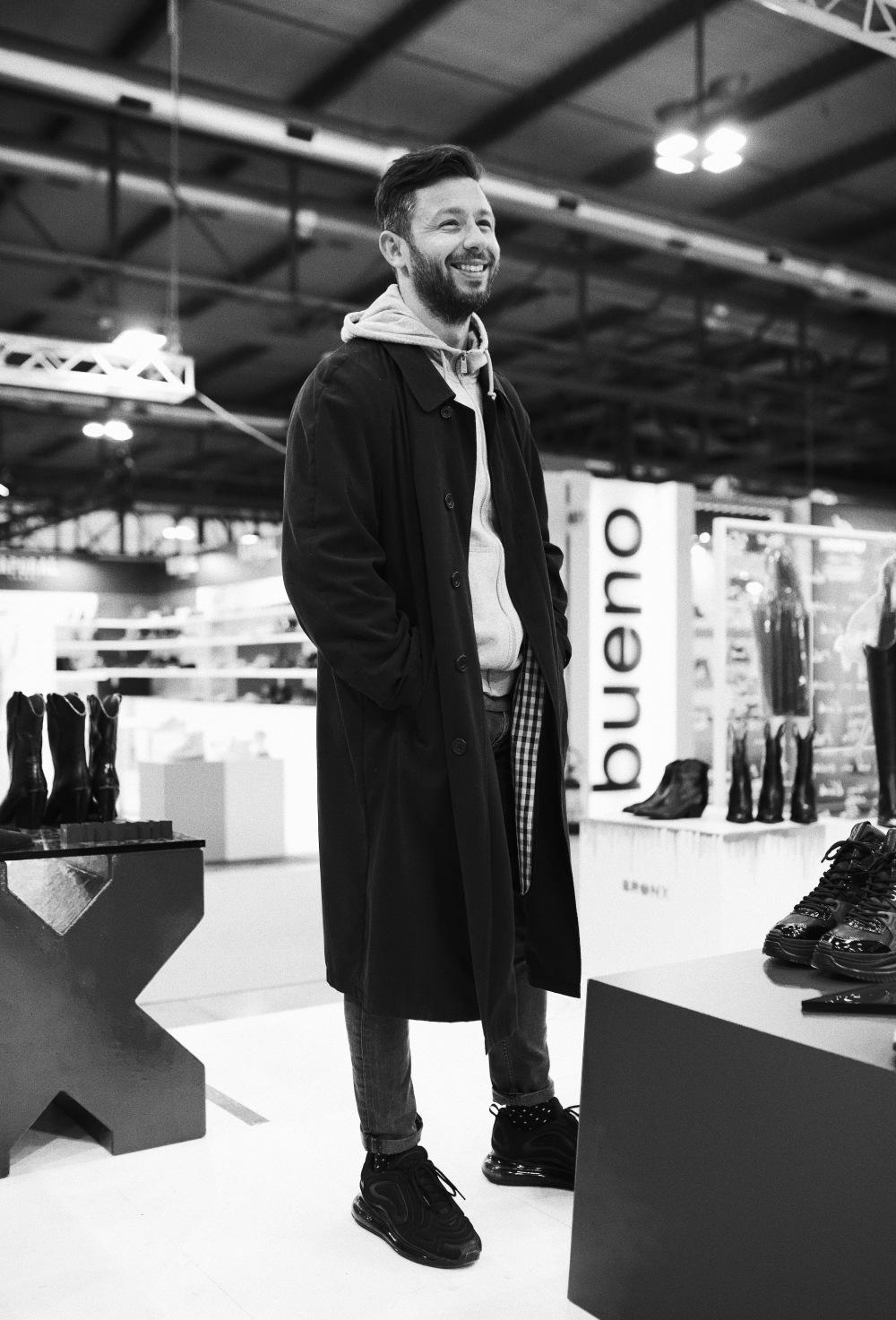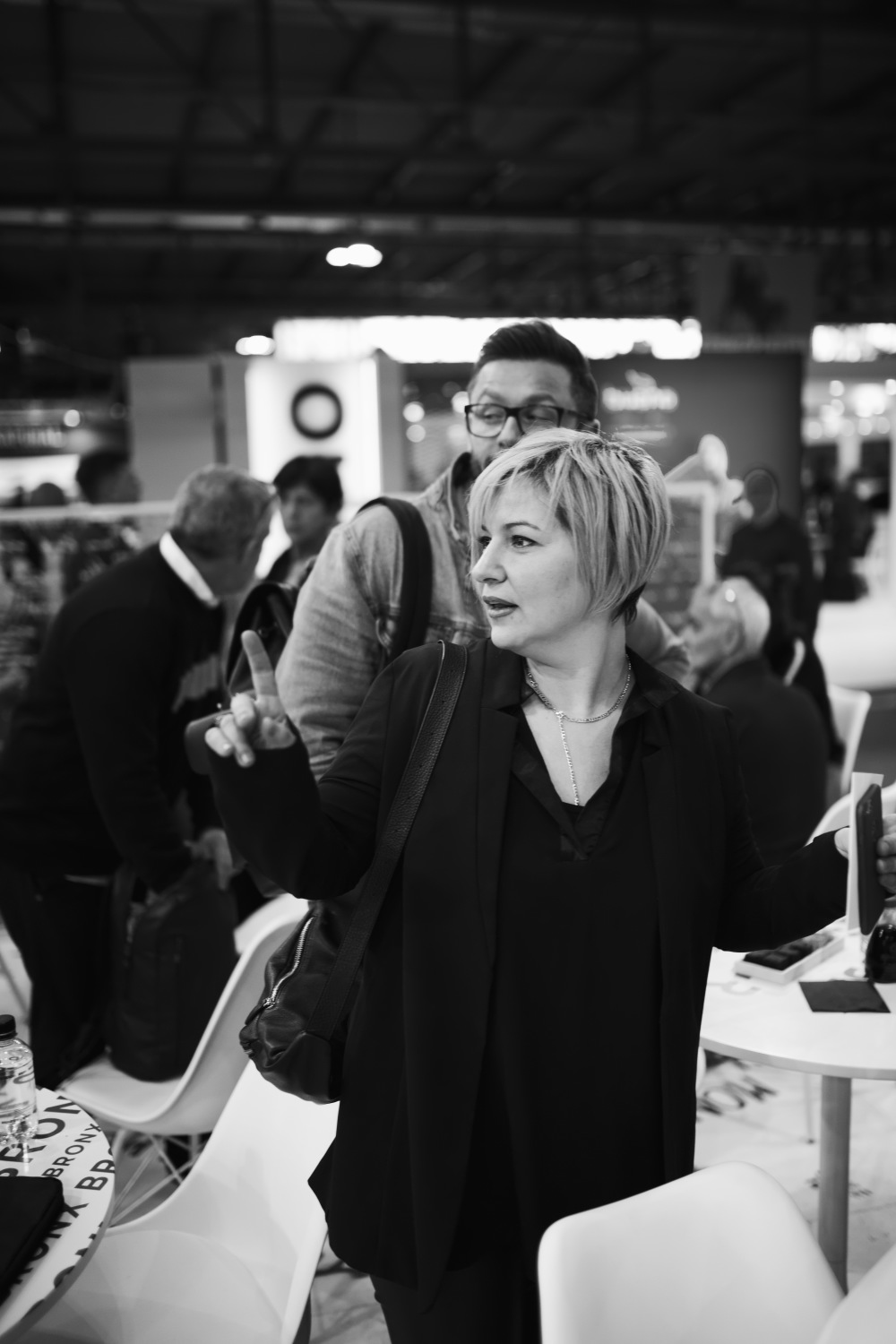 HUSEYIN MANIK & ROBERTA CESARETTI DESIGNERS
What's next for Bronx shoes?
We will only get better and push harder! We're always striving to get bigger and better in all aspects. We're discovering new looks and details every season and every season we will push the limits to have an amazing collection to give our customers what they want and what they expect from us. We have so many new ideas coming through with regards to material details, units and colors. We aim to make people happy with what we develop and present.
Since you are based in London, please may you share top three insider places to visit?
Brick Lane is very urban with some great cafes, restaurants, vintage stores and boutiques if your looking for something a bit different. Portobello road has fantastic market vintage stores and shows happening all the time. I also get inspiration at Tate Modern London, Victoria and Albert Museum because it always has great exhibitions showing and the design Museum.
Browse Bronx' website for there current styles and make sure to follow their Instagram.