Berlin, the creative centre of the world, where artists and designers come to live and work, attracted by the cheap rents, studio space and the city's thriving creative scene. We visited high-fashion label DAMUR, winner of the PREMIUM Young Talent Award in January 2019, to discuss how to become an upcoming designer in Berlin. Their studio, based in Kreuzberg, echoes the neighbourhood's rich creativity and youth culture and gets us to talking about the influence this area has on the brand…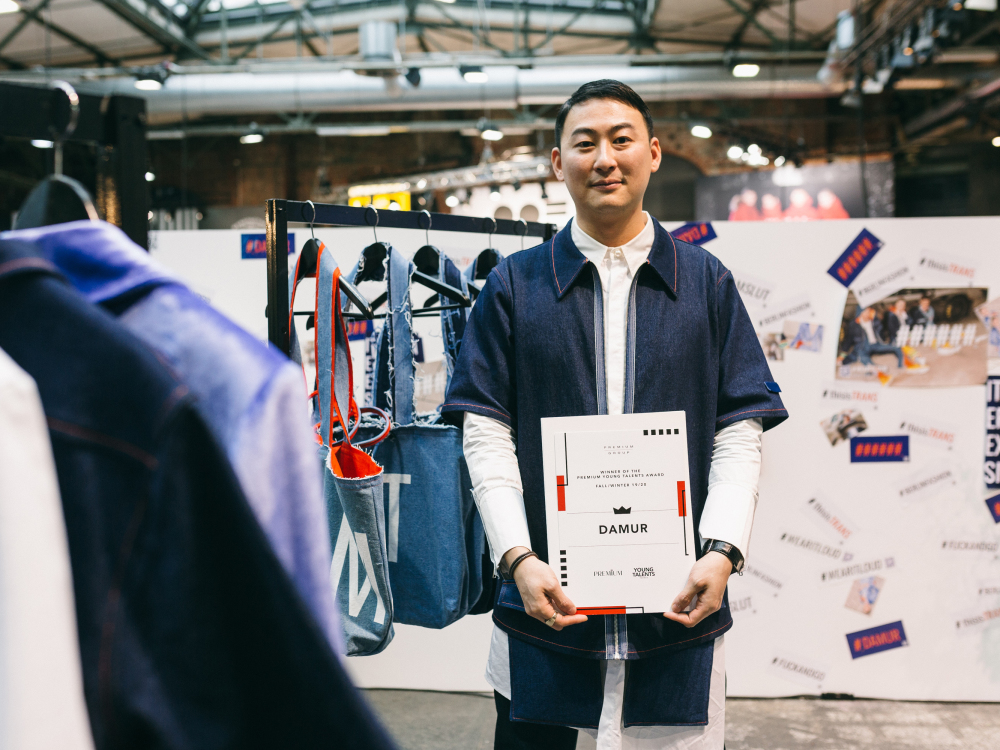 PREMIUM: What inspired you to start your brand DAMUR?

DAMUR: I always knew I wanted to have my own company. After some years, I realized there are not many designs that could excite me anymore. In 2014, there was this special moment when I had to make a decision to either accept the situation or make my own path. I decided to follow my instincts so I created DAMUR, which is how I recovered my excitement for fashion.

P: Have you developed your own design process in the meantime?

D: My design process has evolved so much. I used to be a material-driven person. Now I integrate controversial topics into my designs. Than I chose the perfect material to depict this topic. Since we are a start-up brand, our budget is very limited, which is why I have learned how to make the best of the options I have. My future goal for DAMUR is to not only sell garments but to turn into a fashion group that can have a bigger impact on society and use fashion to connect people who, like me, want to be excited by the clothes they wear.
P: Berlin is famous for it's creative scene. Why did you start your brand in Berlin?

D: Serendipity. I used to live in Paris, Antwerp, Brussels and London, but I've never felt connected to any of these cities as much as I do to Berlin. I was inspired and absorbed in the Berlin lifestyle. I felt that everything was ment to be this way. This is the perfect scene for my brand.

P: Did Berlin influence your designs?

D: Berlin has a unique vibe. The fact that there are so many different people living in this city inspires me so much. The longer I live in Berlin, the more the brand integrates the lifestyle of the city and depicts the differences of the people. Being a high-end fashion brand with a showroom in a low income area of Berlin - every single day is a huge challenge. This is all so exciting.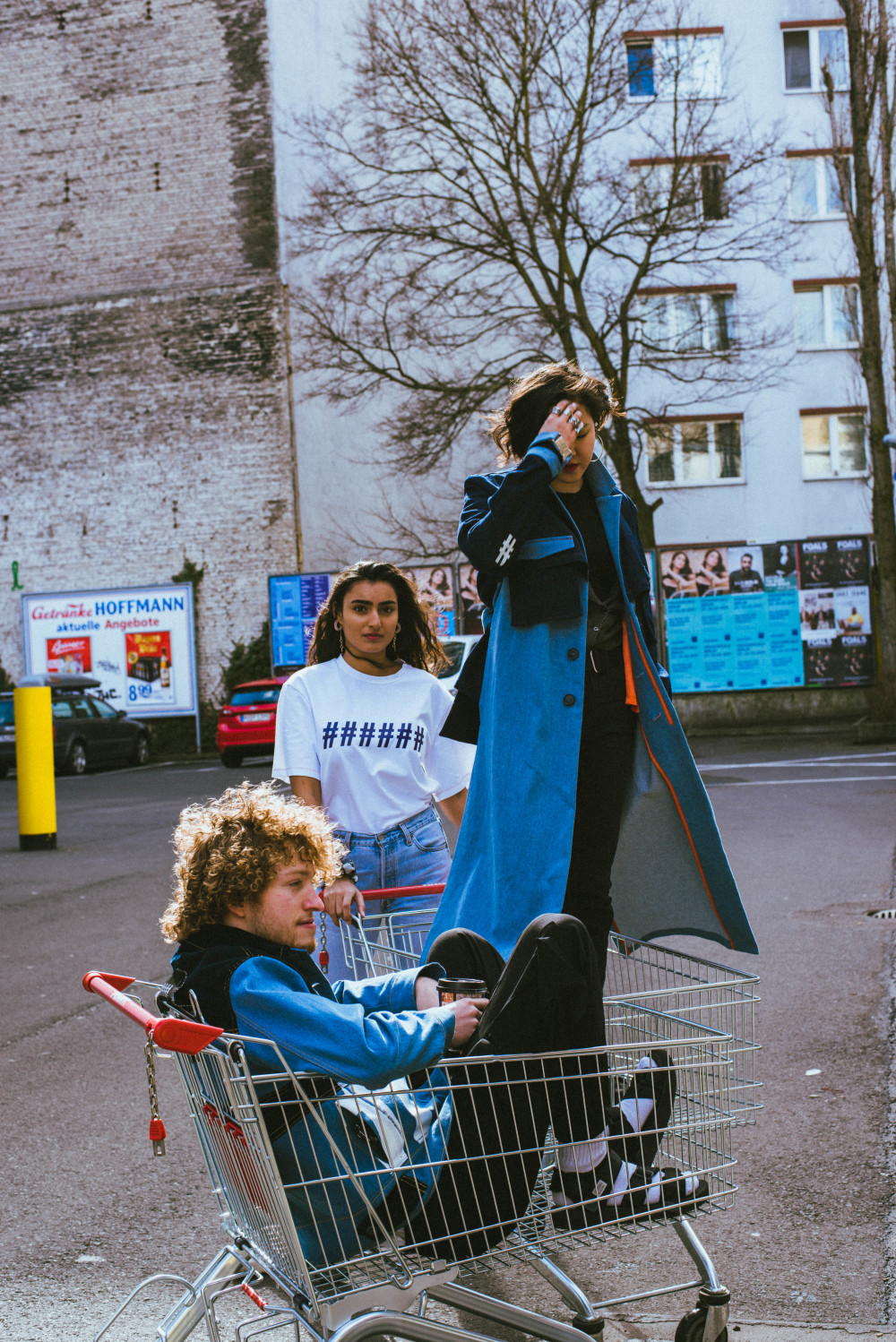 P: Have you faced any challenges in being based in Berlin?

D: There is no money. Connecting with the locals is challenging because of the huge price range of garments. Bigger retailers prefer to buy from more established designer brands. I am wondering how we can connect with the locals while sticking to our designs and maintain the importance of using quality fabrics.

P: You exhibited at PREMIUM this January. How was the process for you, from registration to exhibiting?

D: Communication during Christmas time is always rough as no one works in Europe... But it went all very well and we were really happy with everything that we had prepared. We are very excited to be back and see the difference in buying behaviour between A/W to S/S.
P: What were your goals in joining our trade show?

D: DAMUR is always perceived for its international background and audience, which makes it harder for us to integrate the brand in the German market. PREMIUM helped us connect with the German audience and build better connections with buyers, media and the locals. Winning the PREMIUM Young Talent award was so exciting. Also, it gave us a lot more opportunities to secure our spot in the German market.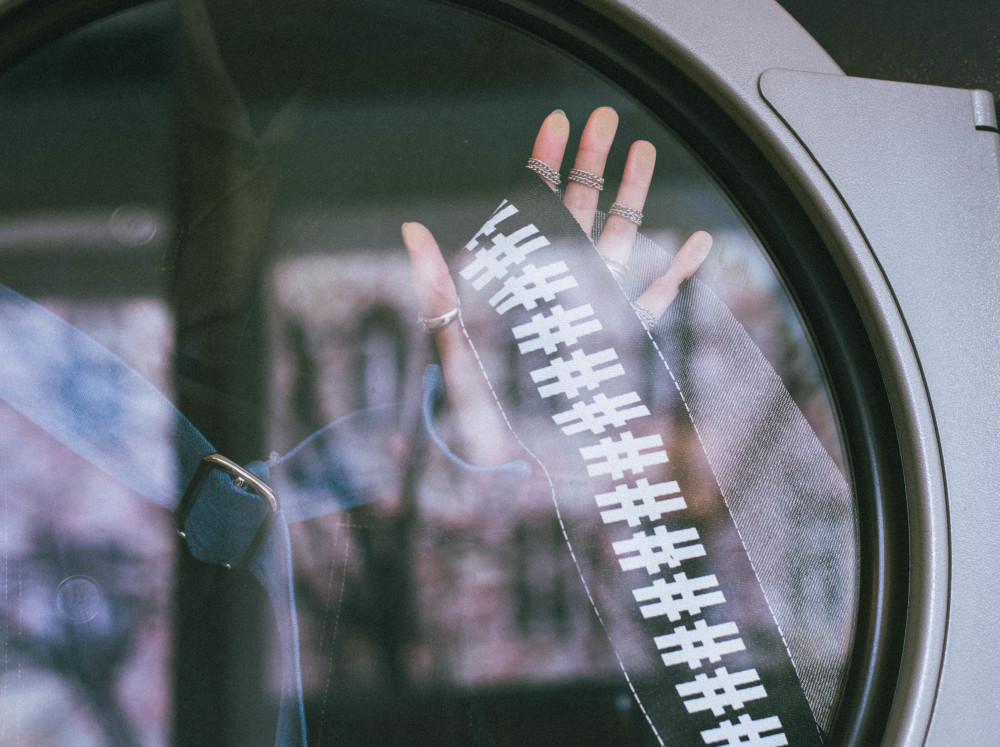 P: How did you like the show and what were you're expectations?

D: It was our first time exhibiting at PREMIUM, so I didnt have any expectations. DAMUR has been a part of a few other trade shows such as Revolver and iFBS, which were very different. PREMIUM had a much more relaxed atmosphere. It was so easy and uncomplicated to talk to everyone who stopped by our stand. I was very inspired and happy to meet all the visitors from Southern Europe, who were so excited about my designs. Overall, PREMIUM was much more international and diverse.

P: Which retailers came to visit you?

D: We met many small boutiques and distributors. I hope during the next trade show, I will have the opportunity to meet some bigger online stores such as MyTheresa or MATCHES-FASHION. At the moment, I really want to expand our market to the UK because I think our designs will resonate there very successfully.

P: Any surprises at PREMIUM?

D: My biggest surprise was the size of the location we got, it felt like such a luxury in comparison to our past experiences with trade shows! Initially, I wasn't sure at all how the trade show would be and how we could benefit from it. However, I was so pleased with the diversity of the people we met and to whom I could present my designs.
P: Where are you going to show your next collection?

D: DAMUR is already registered to present our new themes at the next PREMIUM. We are also excited to announce that we will be presenting our designs at the Mercedes-Benz Fashion Week in Berlin. More details will be shared on our social media where you can find us @damurfashion.