Marc Schnabel is a concierge at Hotel Bristol Berlin for over 8 years. In an interview with us, he tells us what's so special about his workplace and Berlin itself.
What is the history of Hotel Bristol Berlin and what does it stand for?
The opening of "Kempi" - this is how the hotel was called at that time - was 65 years ago. Right from the start it was one of the city's leading luxury hotels. Actors, presidents and the high society were streaming in and out.
Bristol still is one of those hosts who have the highest standards for travellers from all over the world. This mix between tradition and modernity makes a stay in our hotel so special and amazing.
How long have you been working for Hotel Bristol Berlin?
I have been a concierge in this hotel since April 2011 but I am not one of the longtime employees. I have colleagues that have been working for the hotel for more than 30 years.
What are your responsibilities?
As a concierge I am always at our guests' disposal with advice and assistance during their stay. I organize sightseeing tours and trips, tickets for concerts or museums, hair dressing appointments and I recommend good restaurants.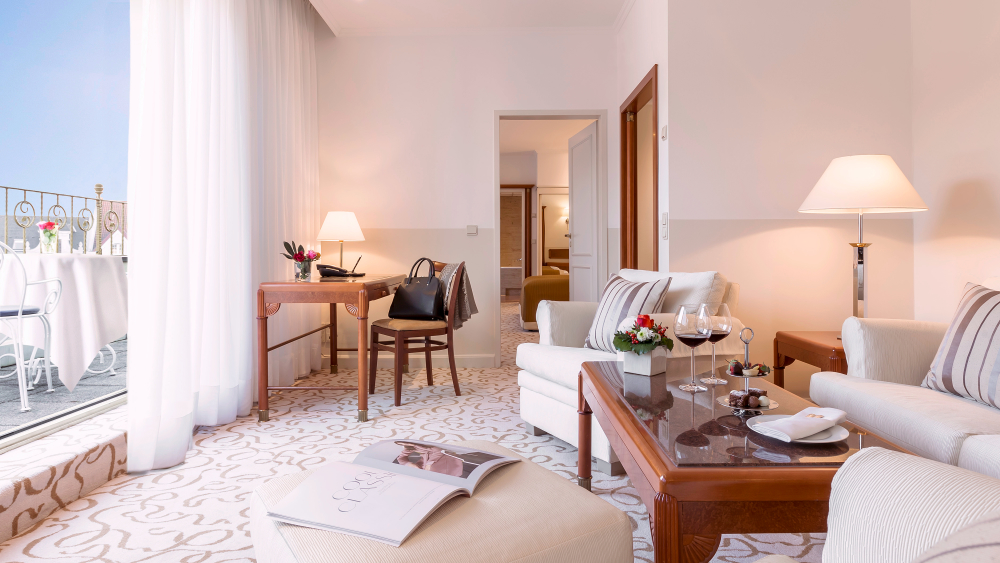 What kind of highlights can your guests expect?
We have excellent catering here at Hotel Bristol: the "Grill" serves food that is flamed at the table and offers an unique service. In the bar you can enjoy classic cocktails as well as special creations. Furthermore, we have an 18 metre long pool and a sauna area, that will quickly make you forget the stress of Berlin's pulsating metropolis.
Who has been the most extraordinary guest so far?
This was a celebrity with many special requests. In addition to the desired large number of pillows, Fiji water, cut mango and room scent, he wanted us to put Andy Warhol's pictures on the wall. This required a lot of preparation.
Why is it always such a pleasure to visit Berlin?
The mix between the dramatic history and the energetic present is really fascinating. Brandenburg Gate, Reichstag, Berlin Wall Memorial – Berlin's history is everywhere. This lively metropolis offers entertainment for anybody. Many museums, theaters and music halls attract artists and those interested in art. The sophisticated department stores and the trendy hotspots offer everything the fashion and shopping enthusiasts could possibly request. And whoever has had enough of the pulsating city life can relax in one of the large parks, extensive forests or at one of the lakes of the surrounding area.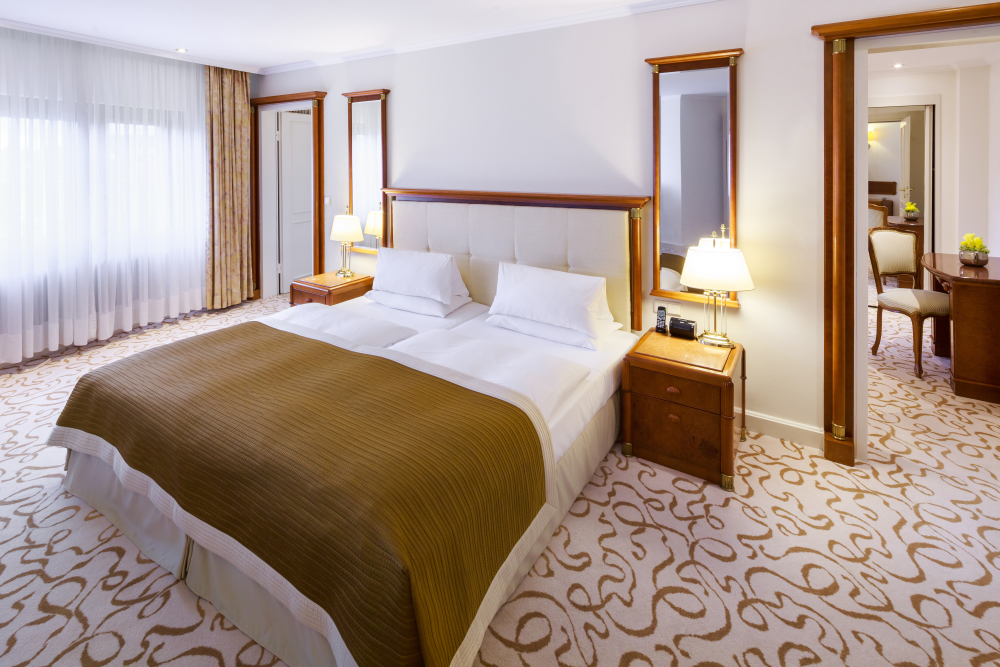 Is Berlin different during Fashion Week?
Definitely. In general, Berlins are not considered to be fashion trendsetters. As soon as the first visitors arrive, there is this international and stylish flair in Berlins's hotels and restaurants. The nights get longer and in certain places, it feels like being in Milan or New York.
What do you like best abou your job?
The diversity of the guest's wishes, the surprises and the "not knowing what's going to happen" are the essence of my workday.
Which place do you like most for an after-work-drink?
Close to my hotel, there is the "Bar Central" and the "Monkey Bar".
Other than that I usually recommend the bar of the "The Grand" or the "Solar Bar".
Which benefit do PREMIUM GROUP Event visitors have when they book a room?
We have a lot of experience in fashion trade shows. In addition to our perfect location, we offer a carefree package to our guests: comfortable rooms, great catering offers and a spacious SPA area. The trade show week can only be successful here.
Make sure to get a room at Hotel Bristol Berlin in Berlin during fashion week.
Still figuring out accommodation? Check out all our hotel deals and travel discounts here.