Recycling awareness is rapidly gaining momentum worldwide. In Rome you can pay for your underground ticket with 30 plastic bottles; in addition to the Ocean Clean-Up programme, Boyan Slat has now introduced a self-sailing ship that is designed to fish out 50,000 kg of rubbish from rivers, per day, before the waste reaches the sea; even luxury retailers like Prada and design icons like Rick Owens are joining in with recycling and calling for the environment to be protected. Designer Stella McCartney gets to the heart of the matter:
"Living in a way that's fair to nature and its resources doesn't mean denying yourself life's comforts."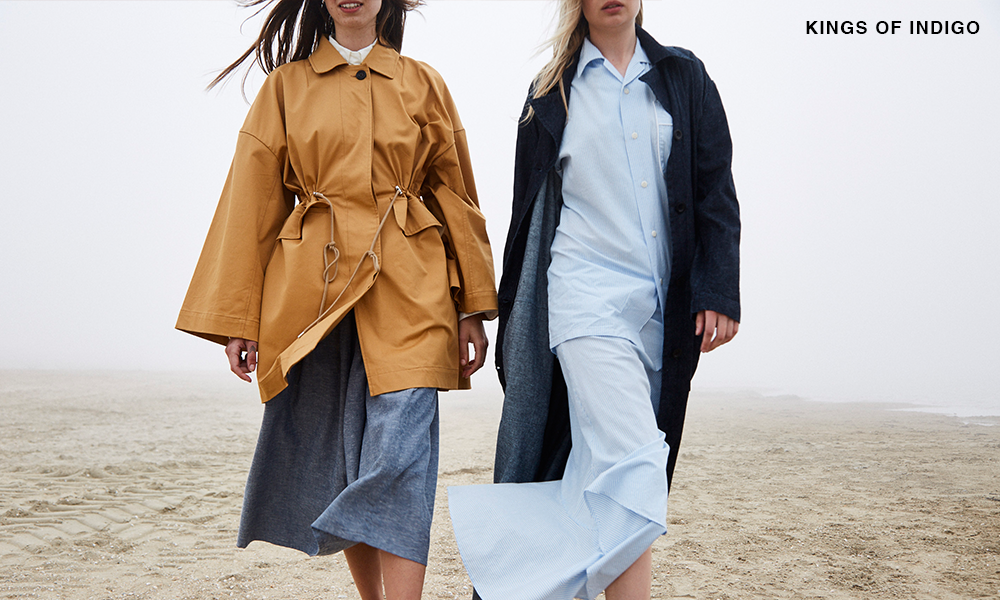 Rick Owens has translated a version of the new Condor running shoes into his typically avantgarde design style for French sneaker brand Veja. "In this collaboration it's all about supporting Veja's values and gearing ourselves towards practices that we're going to keep to for the future. I support the idea of leading a considerat life and of planning for the future based on kindness – we all need to start somewhere – and Veja is the definition of ecological integrity and sustainability. We should all pay attention to what they're aiming for," says Rick Owens.
Meanwhile, there are ever more success stories from the world of manufacturing sustainable, fair and environmentally friendly sneakers. Nobody has to miss out on great design or comfortable shoes.
One of the newest examples in the Germanspeaking market is the Allbirds brand from San Francisco, which is part of Public Benefit Corporation and certified as a B Corp. Allbirds relies on minimalist design paired with comfort and premium natural materials like ZQ-certified merino wool, sustainably produced eucalyptus tree fibres and outsoles manufactured from sugar cane. The blended fabric unites the benefits of silky soft tree fibres with snuggly merino wool and is cooling, breathable and moisture-absorbing, all at the same time. Following the launch of the online shop for the German market in July 2019, the sneaker brand from Silicon Valley opened its first German store in Berlin in October.
This is its 13th proprietary store, in addition to flagship stores in New York, L.A., Shanghai and London. Ex-pro sportsman Tim Brown and Joey Zwillinger, an engineer and expert in renewable energy, brought their first sneakers to market in March 2016 and sold over a million pairs of shoes that same year. Plenty of celebrities are fans of the brand: Barack Obama, Cindy Crawford, Courteney Cox, Hugh Jackman, Jennifer Garner, Mila Kunis & Ashton Kutcher. Leonardo DiCaprio was so taken with the brand that he personally invested in it.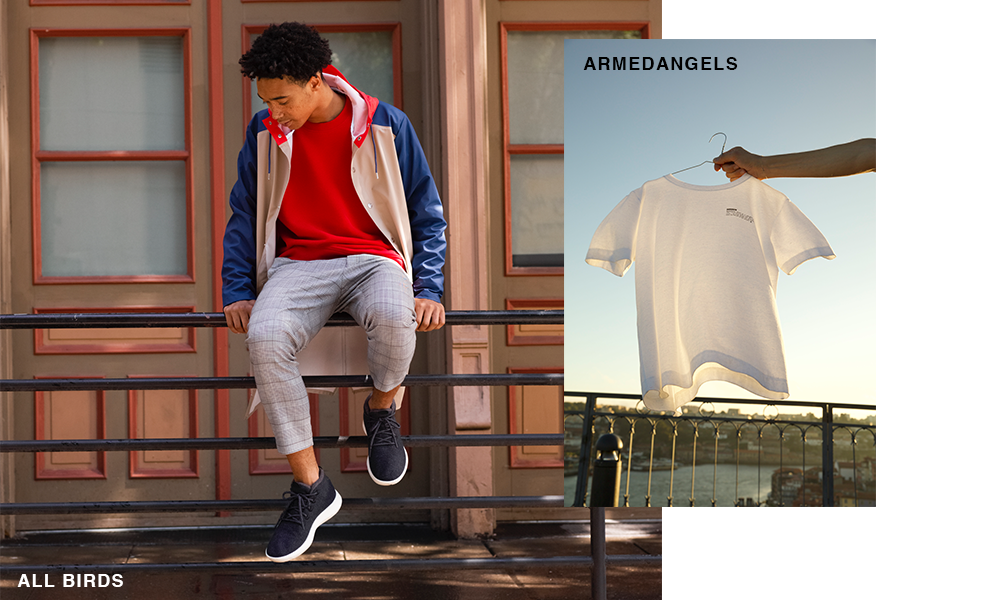 Alongside its legendary rubber boots made from natural rubber, Swedish brand Tretorn has recently produced a sneaker range with uppers crafted from recycled fishing nets and soles from recycled rubber and natural rubber from controlled cultivation. The Spanish label Ecoalf is likewise known for using recycled fishing nets. Lately, they have also been increasingly looking to other materials in the circular economy, or based on natural vegan materials.
The Yoga collection that recently launched has been produced from recycled PET, Tencel and Q-Nova, an environmentally friendly, recycled nylon. The latest Pinatex sneakers are based on a fabric created from pineapple leaves, and seaweed is increasingly being used as the raw material of the midsoles in the trainers. Rucksacks from brands such as Ecoalf, Pinq Ponq or Ucon Acrobatics are almost completely manufactured from recycled plastic rubbish. The most recent examples here are the new Stream and Lightweight ranges from Swedish brand Sandqvist, which is using both recycled polyester with water-repellent TPU and nylon.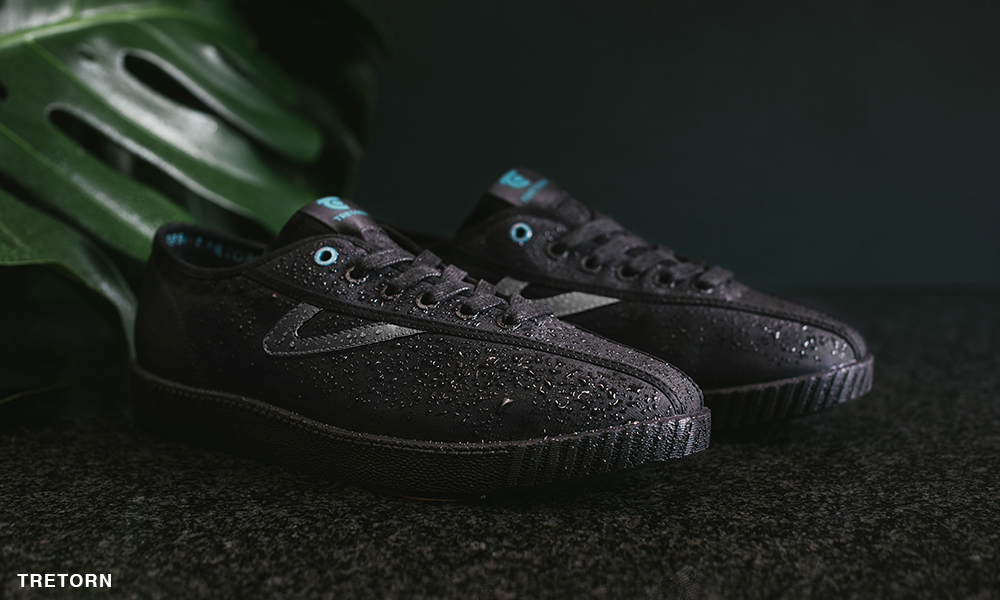 It's only lately that those at Prada have discovered a love of synthetic fibres made from recycled waste. It works out well then that North Sails is the official clothing partner for the 36th America's Cup, which is presented by Prada. The sailing regatta has been going for 168 years and this year, for the first time, will feature a capsule collection by Prada and North Sails including functional, 3-layer jackets, gilets, windbreakers, softshell and midweight outerwear, as well as polo shirts, technical t-shirts, shorts, swimwear and caps – all made exclusively from recycled materials.
The Dutch label Kings of Indigo has stopped using specially grown cotton for its rain programme and now relies entirely on denim made from recycled cotton and Lenzing Refibra from the Italian premium weavers Candiani. On top of this there are jackets made from recycled PET and polyester, as well as an upcycled Tencel programme from remnants of the past winter collection. In future, all jeans will also be 100% vegan and all elements, such as buttons or pocket linings, will be made from recycled materials into the bargain.
Cologne label Armedangels and its team of 90 are working on continually improving products and processes. In doing so, they are confronting reality and the rising demand for new clothes. Even the most sustainable product only has a limited lifespan. In future, Armedangels is therefore changing its old t-shirts into new t-shirts – with no loss of quality; and without using new raw materials or toxic chemicals. As a first step in the CIRC TEE 1.0 project, together with their long-time partner Valerius from Portugal, they used the latest technology to mechanically recycle over 1,000 shirts that, due to trademark law or quality issues, could no longer be released into circulation. They then blended them with new Tencel Lyocell to make new, circular shirts of organic quality.
"As a leading brand in substance we must aspire to drive innovations to grow the market. To do that, we see the topic of circularity as an important path to further solutions. We are therefore launching our first circular product in 2020: the Circular T."
Martin Höfeler, Founder and CEO of Armedangels
All the brands referenced in this article will be showing their collections at the PREMIUM or SEEK trade shows as part of Berlin Fashion Week. Be inspired by the pioneers of the circular economy and their concepts. Each year, 100 billion items of clothing are produced. We need to start to make serious inroads into the enormous mountain of discarded textiles as soon as possible, and recycle both synthetic and natural fibres again and again with the aid of environmentally friendly and energy efficient processes in a closed loop system. Everyone in the world will benefit from this. And that's a fact.
Text: Kay Alexander Plonka
This article was first published in Berlin Fashion Week Magazine.