SPOTTED // Johanenlies //
We met up with the founders of interior store Johanelies and learned that recycled timber doesn't always have to be bulky and old things can be pretty new. Read for yourself.
What is the idea behind Johanelies?
First of all, the store as you knew it doesn't exist anymore. We are setting up a new showroom in/with the State Studio in Schöneberg. The State Studio is an art space at the interface between art and technology, operating as an agency and offering various projects to big companies as well as providing an exhibition space and hosting a festival in Berlin.
What are the stylistic properties of recycled timber? What is the idea behind it?
Mike, the designer and idea provider, is originally from the Netherlands. They work a lot with timber that comes from construction sites or civil engineering and usually gets thrown away – but there are so many things you can do with it, for example great furniture like tables and beds. That is our approach. The timber design up until now and popular in the Netherlands is often very robust, with a country-house-style and massively industrial in a bulky way. We are trying to make timber design more clear and purist.
Clear, purist – which other keywords are synonymous with your style?
Avant-garde in terms of design. Our core philosophy is based on being a fair brand.
You sell your own collections, guide other brands and provide a customization service. Let's start at the beginning. What are the steps from idea to finished product?
We develop collections or single products periodically, which then become a part of our core collection. For example, we have the main-collection made up of the timber products – that is how we started. We extended the up-cycling method to other materials as well. At this point, we are working with recycled and antique oak wood, which we obtain from old parquet floors or jetties. One of our carpenters lives and works in Mecklenburg-Vorpommern in a grange that is over 100 years old. There are tons of half-rotten cabins which still have amazing wood that won't be used otherwise.
You are obviously sticking to your concept from A-Z and making sure that "fair" isn't just something people say about your brand but something you live by, starting with the suppliers.
We try as hard as possible. We cannot 100% guarantee that every single piece is made from recycled materials. That is just not realizable. But we are sticking to it as much as possible.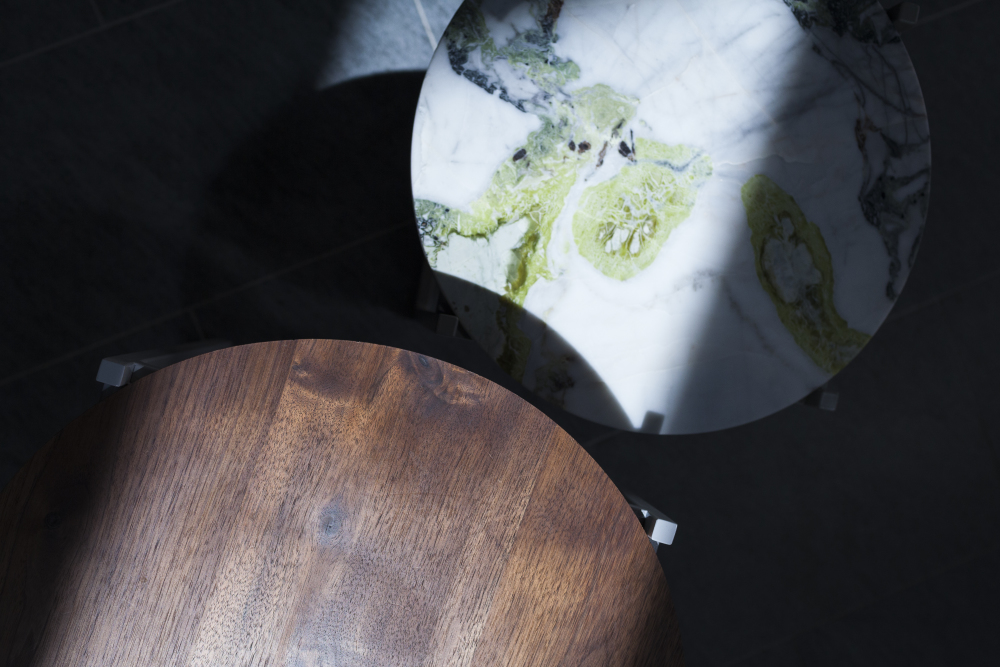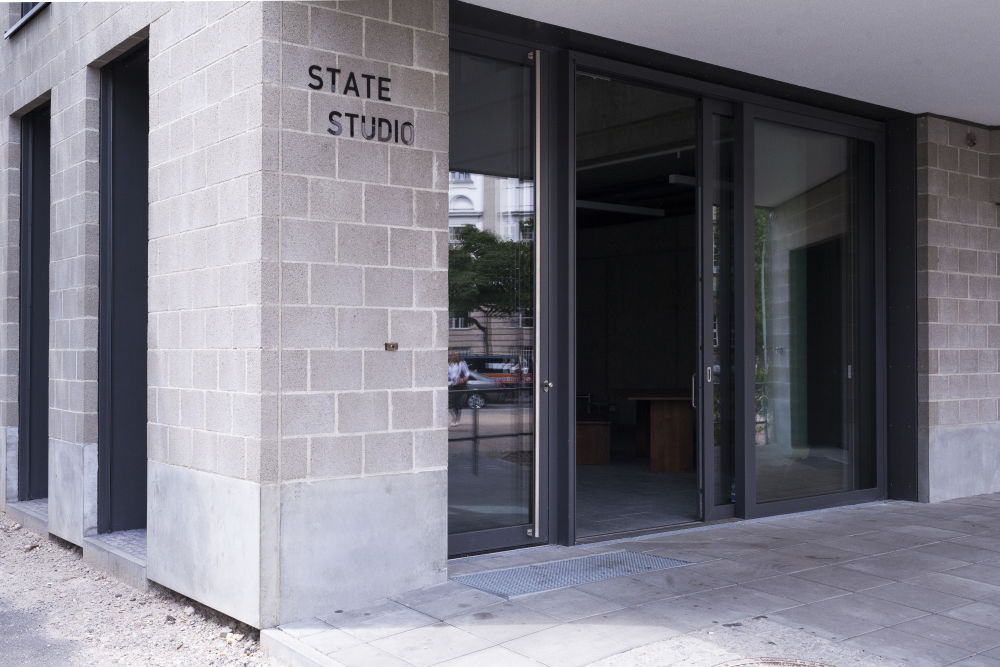 We already talked a little bit about your product range. What are your criteria according to which you put together your selection?
Apart from our own products we value small labels that have a high design standard. They can be German, but we also had some Czech and quite a few Danish labels.
How come so many are from Denmark?
Basically, it was their design language that felt very close to ours: the purism, the linked craftsmanship and of course a sustainable production approach. That doesn't mean it has to be a full-on eco-brand but paying attention to fair conditions within the production chain is crucial.
How did you come up with your brand name?
It's a mix of Mike's children's names: Johan and Lies while the "en" means "and" in Dutch.
That is very fitting for a small family business. How do you pronounce it correctly?
JOHAN-EN-LIES. We chose the name specifically because it is a bit tricky, but still recognizable.
Why is a visit to your store (online/offline) so unique?
Ultimately, the products are an idea of what we can offer our customers. We produce our collections as a way of giving an impulse so clients know exactly what they can have: unique style paired with a product that looks contemporary and new but is made from something old.
…it's in the mix.
Yes, exactly. An old raw material is used to create something new and made with traditional craftsmanship. The collections we produce are basically examples. In the end, each product is customized. Clients can decide the measurements and the color. Or we can develop an entirely new product together as long as it fits the style of our line.
Would you dismiss an idea that is different?
We are not just doing carpenter work. If you have an idea of what you want, let's say you tell us what your living room looks like, what colors you like and what style, then we can very gladly develop something together.
Speaking of your target audience, which isn't limited to Berlin since you have an online shop. Do you identify with the city as in Berlin reflecting your own ideas? Or are you not really dependent on your location?
Mike and I are both not from Berlin. Like I mentioned before, Mike is from the Netherlands and I am from Tübingen. However, we have both been living in Berlin for a very long time and we love the city for various factors that enable us to really work creatively. You can easily and quickly meet amazing people with whom you can work on great projects. Just like our collaboration with State Studio. We constantly had exhibitions and events at our last showroom thanks to an amazing network which is hard to establish in other cities.
That is really the uniqueness of Berlin! Everything kind of melts together – fashion meets art meets interior meets…different scenes influence each other and that is how new connections are made. Different networks come together to create one big Berlin network. Who is your typical customer then? Do you have a clear idea of whom you are designing for or are you rather detached from it?
Everyone is welcome! But obviously at the beginning we thought about who the customer we are trying to appeal to is. We started with the online shop so initially a lot of people were from Hamburg, Stuttgart or Munich, not necessarily from Berlin. The reason behind it is that the purchase power is stronger in these cities and it isn't easy to break into the market in Berlin. There are so many creative labels here; people first have to get to know your brand and that takes time. But when we opened our store in Berlin in 2016, a lot of clients were locals, which is the case up to this day. Also online more and more orders are from Berlin.
We want to target a consumer who is aware – it can be a student, who is furnishing his/her first apartment, or an elderly couple, who is looking for something new and wants to divert from something more classic. Many of our clients are middle-aged though, leaving their first student home, wanting to get away from IKEA and looking for a customized product they can co-design.
Still talking about Berlin: What insider tips do you have? What would you recommend locals and visitors?
The Lok 6 in Schöneberg, which is actually fully furnished by us.
How did that come about? Who contacted whom?
Actually, they randomly saw us on Instagram. Although they are doing something completely different from us, they have the same approach per se. They make down-to-earth food with local ingredients. They have a weekly changing menu highlighting seasonal produce presented in a very creative way.
Cool, I need to go there! What else can you recommend?
I really like Pahr in Wedding! Brutalism design, with a small kitchen focusing on seasonal and local produce. Apart from that La Lucha in Charlottenburg.
Find more information here: www.johanenlies.com // www.state-studio.com
Text: Mareike Brünig
Translator: Kelly Niesen
Pictures by JOHANENLIES