Marc Leuschner, CEO of Kreuzberg's OVERKILL store – the capital's premium address for sneaker, streetwear, and graffiti culture alike – belongs to the illustrious circle of entrepreneurs that didn't only turn an obsession into a profession but into a celebrated business, which soon established itself as one of the key players within the major league of international sneaker culture (and beyond).
Together with Head of Marketing Jens Burmester and his trusted team of enthusiastic employees, OVERKILL demonstrates how essential and overall relevant retail still is in 2020, as soon as you confront the Internet's frontier law with authenticity, expertise, and an actual vision. Just recently, particular vision gave birth to a new concept store by the name of GATE, located in the backyard right between the OVERKILL mothership and its related outlet for women.
Its store manager, Michael Haiduk – who also founded the renowned streetwear/lifestyle platform "Strassenmodekultur" [Streetwear culture] a few years back – channels his passion for state-of-the-art fashion brands, art, and music into a portfolio unrivaled in Germany's capital.
MARC LEUSCHNER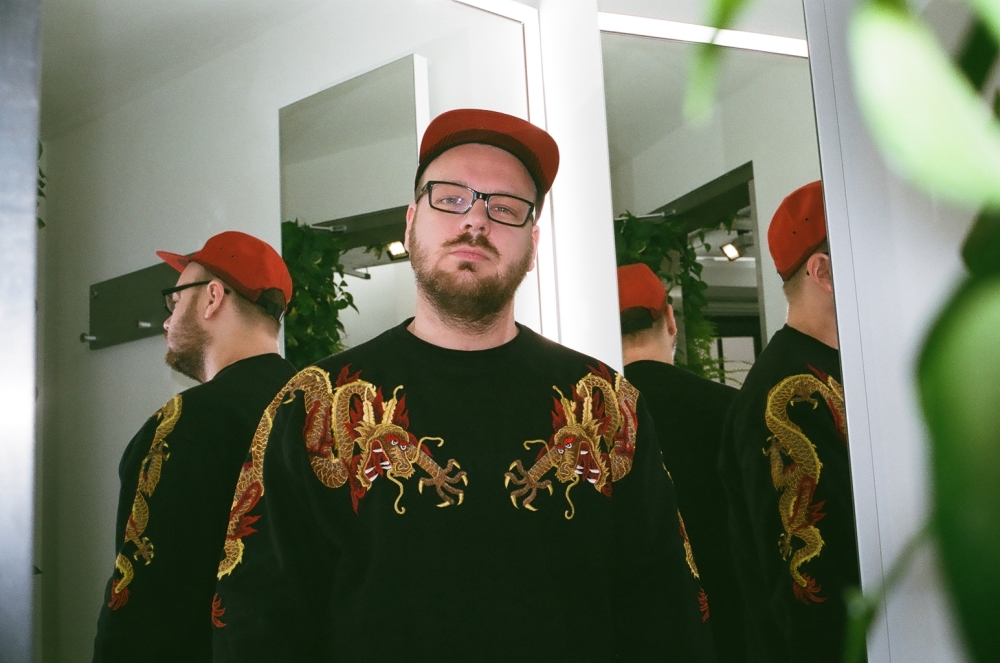 You're actually the only original Berliner at this table, right?
Yes. I was born and raised in Hohenschönhausen,one of the outlying districts of the former East. You know how it is, when you grow up, you basically stick to what you know... therefore it took me quite a while to discover Berlin's way more popular center. In my opinion, the city is generally constructed like a triptyque city: there's the East, the hip center, and the West.
Each part is extremely determined and follows its very own pace and codes – which I think is very interesting because it takes a lot of time to understand Berlin and the way it works. Still, it's a pity, to a certain degree, that people hardly ever put any effort in dealing with the capital's eastern outskirts – it's probably too hard to fight long-standing prejudices.
Since every region folloes specific code, I can imagine that it was pretty much a no-brainer to try to establish the OVERKILL store in Kreuzberg?
Absolutely, mainly because Kreuzberg always was the center of the local graffiti scene. This district generally has more cultural characteristics than most other areas in Berlin – it's more diverse, rebellious, and still a bit more dirtylooking. There is no elitist element in Kreuzberg and this kind of attitude obviously generated a greatly positive effect, on an international level. So yeah, it's the perfect spot for OVERKILL. However, when we opened our doors in 2003, a lot of people thought that we wouldn't be able to maintain the store – and I'm very happy that we were able to prove them wrong.

What's the secret then?

I know this almost sounds like a cliché, but we always favored passion, authenticity, personality, and expertise over elaborate master plans, kooky business models, and getting investors on board – and maybe that's why we actually managed to grow steadily and rather organically. Ten years ago, this operation was basically run by four people. Now OVERKILL has 70 employees. We've always stayed true to our roots and that's why we're tangible for our customers.

Has the customer base changed over the years?
Yes, but that's because the whole sneaker business has significantly changed over the last ten years. I always warn people about not taking this whole consumption game too seriously. If it's within your financial reach or about fulfilling a childhood dream – go for it. If you just jumped on the bandwagon, you probably will be surprised at how pricey this newfound hobby can easily become. And before you know it, you're back at collecting stamps.

How did you actually become this avid collector?

I never really had one crucial moment that turned out to be a total game changer. I was never the kid with the cool clothes back in school – I was on the exact other end of the spectrum, to be honest. I started working side jobs at a fairly young age in order to change all that. This might sound superficial – but as we all know, it's pretty hard to immunize yourself against hypes, image, and being branded as an outsider when you're just a school kid. What I also remember is spending a solid amount of my confirmation money on a pair of Air Max 97 … I guess that's what got the ball rolling!
JENS BURMESTER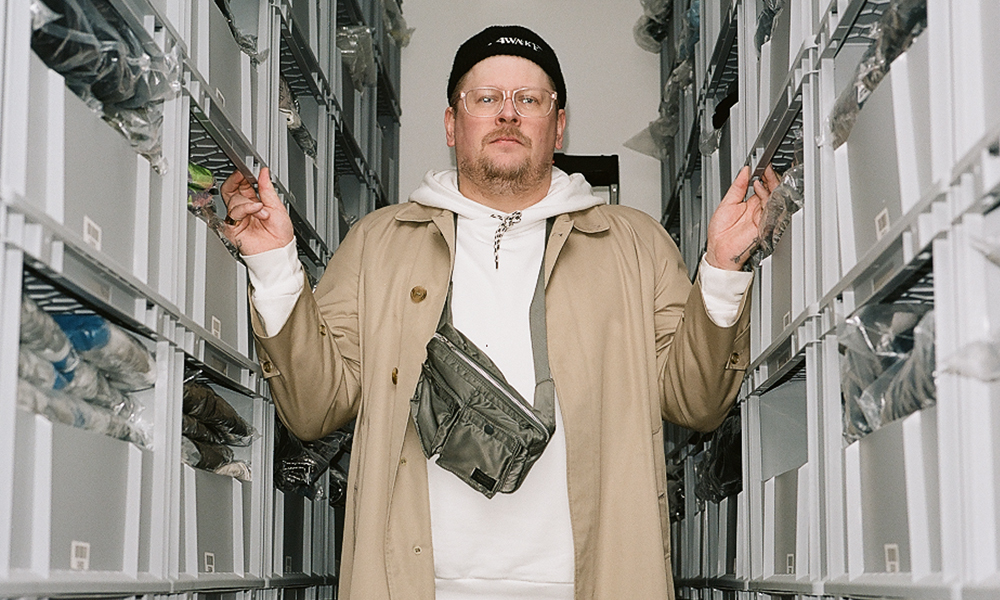 You're originally from Braunschweig. Since this small town is mainly known for having a solid basketball team, I was wondering if you entered the sneaker game through this sport?
Not really, even though I actually started playing basketball in the mid 90s and invested quite some time in convincing my parents that I absolutely needed a pair of the Air Jordan 6. I'd say that my love and fascination with subcultures and their implied demarcation from the mainstream is what got me in. I was really into metal in my early teens, committed to hip-hop during its golden era, and totally embraced punk and hardcore after that. So it wasn't necessarily only about sneakers – it was about the whole enchilada: looks, outfits, and brands via musical subcultures.
The hardcore scene in particular has a strong sense of community. Is that an attribute that drew you toward OVERKILL?
Absolutely. I mean, I've known Marc for many years now because I hardly missed any big sneaker release in Germany's capital – even though I was still living in Braunschweig at that time. That was at a period when camp-outs meant that you had to wait for a few hours at the most, with ten other kindred spirits.
One of the releases that definitely caused a stir was that collab between adidas and the BVG.
That got a lot of attention from the international media, indeed. We were the only store that sold that limited release besides the Berlin-Mittebased Adidas Originals store. One of the most remarkable aspects of that particular project was that it got people engaged who wouldn't usually call "a strong affinity to sneaker culture" their own. What was considered "niche" not too long ago is now part of the mainstream.
Would you say that, these days, the story behind specific products actually has more value than the hype or price connected to it?
I'd say so – or at least it's like that within the OVERKILL community, because the store is regarded as being the most authentic one in Europe. I don't really understand some of the most hyped things lately. The cool thing though is, that I don't necessarily need to understand them … When I was young, I was pleased by the fact that the older generation didn't fully comprehend what I was into. That's just the way things evolve. Nevertheless, this doesn't exclude respecting the other side, right?
MICHAEL HAIDUK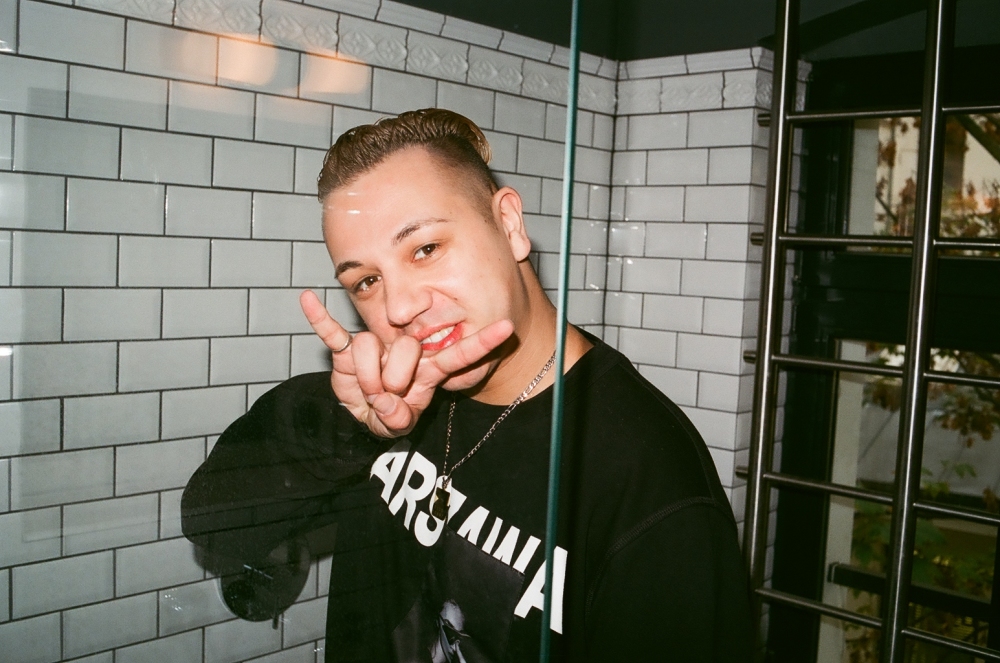 Micha, you are a dedicated photographer, you founded the celebrated streetwear platform "Straßenmodekultur", ans now you're pulling the strings at gate.You never really had any problems with thinking big?

I think I've always had the tendency of being subtly megalomaniacal – in a positive sense. I remember sitting in the kitchen with a close friend, right after we'd finally opened GATE last June, asking him about the next big project – even though the journey with GATE had officially just begun.
Did you actually connect with Marc through "Straßenmodekultur"?
We connected seven years ago, through our strong affinity to sneaker culture, but it was definitely "Strassenmodekultur" that got me on his radar once and for all. I also met Jens through this platform because he avidly posted within the community. It was at a time when sneakerheads suddenly started to check out the whole outfit instead of just staring at everyone's feet. Since Jens was busy with OVERKILL and I had sunk my teeth into GATE, the whole project slowed down a bit – but we're actually working on a relaunch right now.

Were you always in cahoots with anything in pop culture?

I was always fascinated by its many facets and intersections, but I actually have a background as an IT specialist. My mom also worked in that sector, which is why I was always surrounded with technology from a very early age. It's fairly easy to make some serious money with IT – but as we all know, that's not necessarily connected to making you happy, right? And that's exactly why I decided to turn my actual passion into a profession.

Is this passion the key that turned the gate project into a reality?

Absolutely. We worked on the concept for almost three years, from start to finish, to make sure that everything felt right, to guarantee that it was not about soulless adaptation and the latest hype. GATE is the antithesis to superficiality, it's about authenticity and storytelling, about bringing people together, combining opposites, and building symbiosis – and it's just great to have the opportunity to now do that, within the context of fashion, design, and lifestyle as well.

We certainly did our homework, and we're proud to offer an exclusive brand portfolio, for the upcoming seasons, that contains over 40 brands. I believe that GATE strongly supports Berlin's status as an international competitor in the fashion industry. We were recently labeled the small, new, and aspiring "Colette of Berlin" by a very esteemed person from the industry. Admittedly, I was very flattered – receiving such a compliment makes you realize that you are on the right track.