While we are still discussing single-use plastic bags, every day more and more plastic packaging is being used. Virtually all goods are abundantly packaged in plastic for the journey from the production site to the wholesaler or retailer. In many parts of the world the problem of waste is already at an almost unmanageable level. The ecological madness of our plastic world is already proving far more damaging to people and the environment than previously thought. This is because, while it seems there is still no solution in sight for this obvious problem, the next sad certainty is already looming: a third of the micro-plastic in the world's oceans comes from textile ­fibres. We therefore urgently need to take the initiative individually and lead the way by setting a good example, in order to save what we still can.
"At present, several million tonnes of plastic waste is floating about in the oceans, and more is being added every day. Plastic kills sea life and is a greater threat than oil spills. Oil is broken down by sunlight and bacteria. Plastic isn't. The world got along without plastic before the 1950s. Unfortunately, it's still very difficult to sidestep plastic when shopping."
CAPTAIN PAUL WATSON, SEA SHEPHERD
"Shipping our goods in as resource-friendly a way as possible is one of our maxims. We therefore use as little packaging as possible, and what we do use is made from 100% recycled and reusable paper. In doing so we mainly rely on material that our suppliers have already used and we reuse this."
JUDITH FINSTERBUSCH, WERTVOLL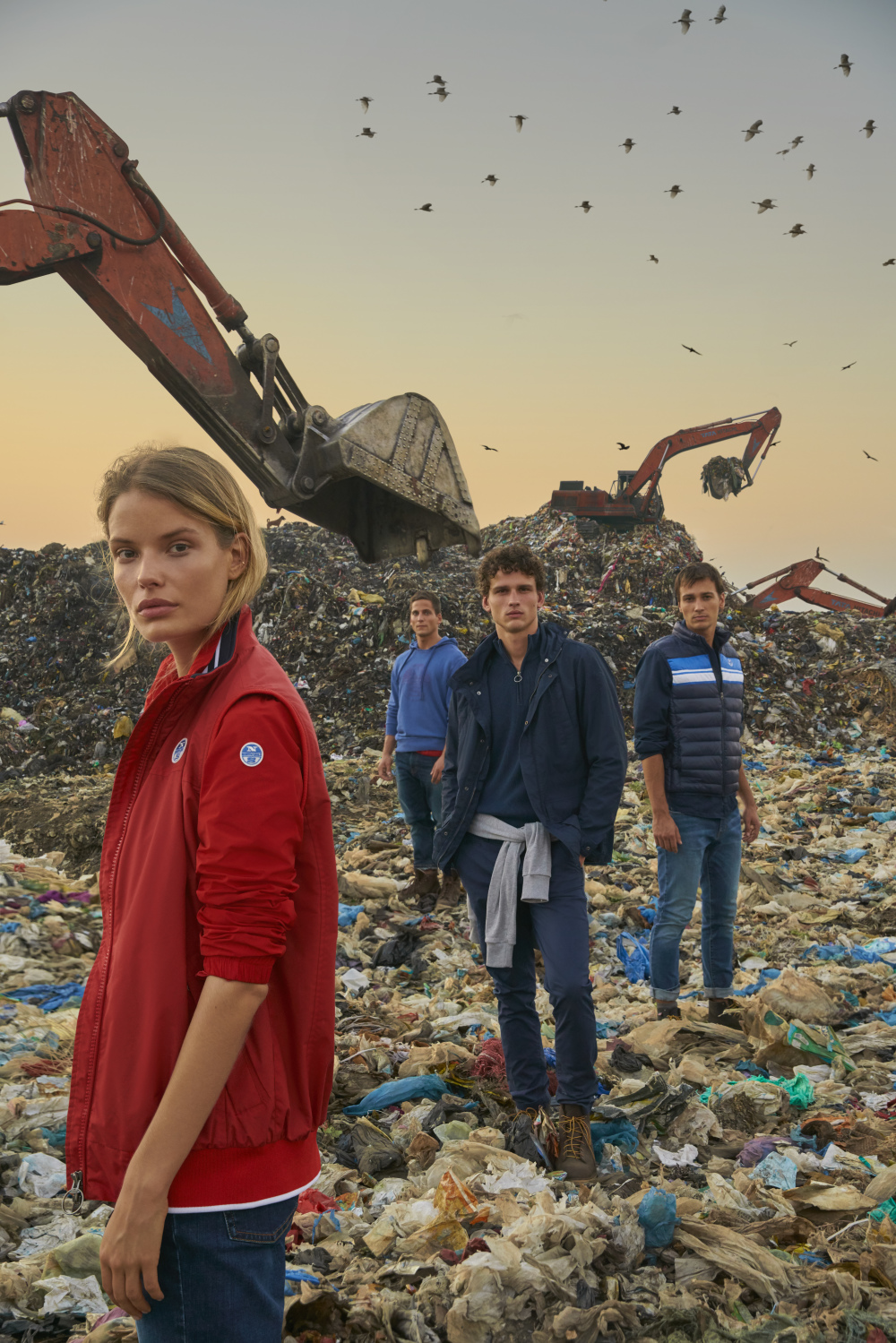 "We do not use petroleum-based polybags at all. Our denim ­products are rolled up and tied with an organic cotton ribbon. Our bags are made entirely from compostable film that comes from renewable raw ingredients. This film is certified as biodegradable. We rely on environmentally friendly solutions throughout the value chain."
HEIKO WUNDER, WUNDERWERK
"You'll find plastic waste even in the remotest areas of the planet. Seeing this makes it very clear that plastic is a faulty design. We have created a material that will last forever. What we can do at the moment is to reduce, reuse and recycle, but that won't solve the issue in the long term. We need a materials revolution where we break away from traditional technologies completely and develop new ones that can replace plastic without limitations."
CYRILL GUTSCH, PARLEY FOR THE OCEANS
Download the full cover story by Jan Wehn here and find the print copy of Berlin Fashion Week Magazine at all PREMIUM GROUP shows and selected spots during Berlin Fashion Week.
Visit the PREMIUM GROUP events, 2–4 July in Berlin.
Read also from Berlin Fashion Week Magazine: