What does a day in the life of MC Bogy look like?
I need eight hours of sleep, after that I take it out on the punching bag or the dumbbells. It's like therapy for me. Afterwards I make phone calls at my desk, then I go to interviews, and then it's already evening. I'm glad when Kool G Rap is on and a joint is blazing. (laughter) My music of course suffers from this daily routine, but I can't complain. I still have enough time to see my son and my foster-daughter.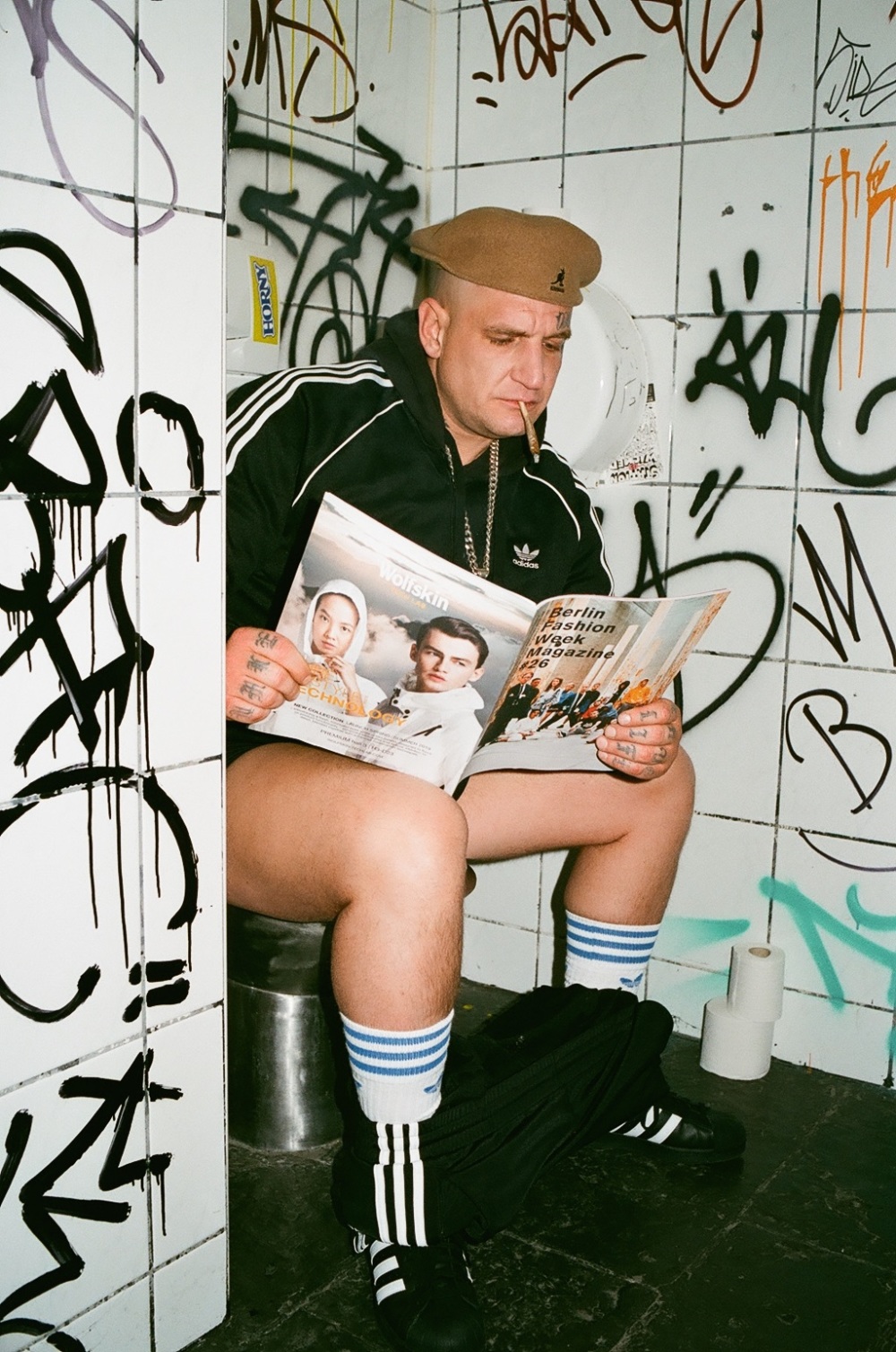 What role did your father play in your musical socialization?
My father had the best stereo on the block and regularly let people copy their music from it. The only condition was that they leave me a copy too. That's how I had access to the good stuff early on. We'd drive through town in his Ford Granada and listen to tapes with songs from Ice-T or Tone Lōc. When I later did graffiti, my father would sometimes keep watch and he even painted with me at the train station once.
Where do you live today?
I've lived at Kameradenweg 5, in Lankwitz since the late 90s. Everyone knows where to find me, many just come on over. You have to imagine it like a clubhouse. I have an old lease, great neighbors, and can listen to loud music. In summer, I like to set the couch in front of the house and smoke a bong. That's all I really need to be happy.
Text: JAN WHEN
Photos: MAXIME BALLESTER