Why did you want to become a singer?
I saw Aaliyah on MTV and immediately fell in love. She was super feminine, but still wore baggy pants, and somehow managed to remain neutral – and then her voice of course! I wanted to be just like her and immediately started saving money, and forced my mother to buy me a pair of Dickies Loose Fit pants and a white tank top; that's still pretty much my style today.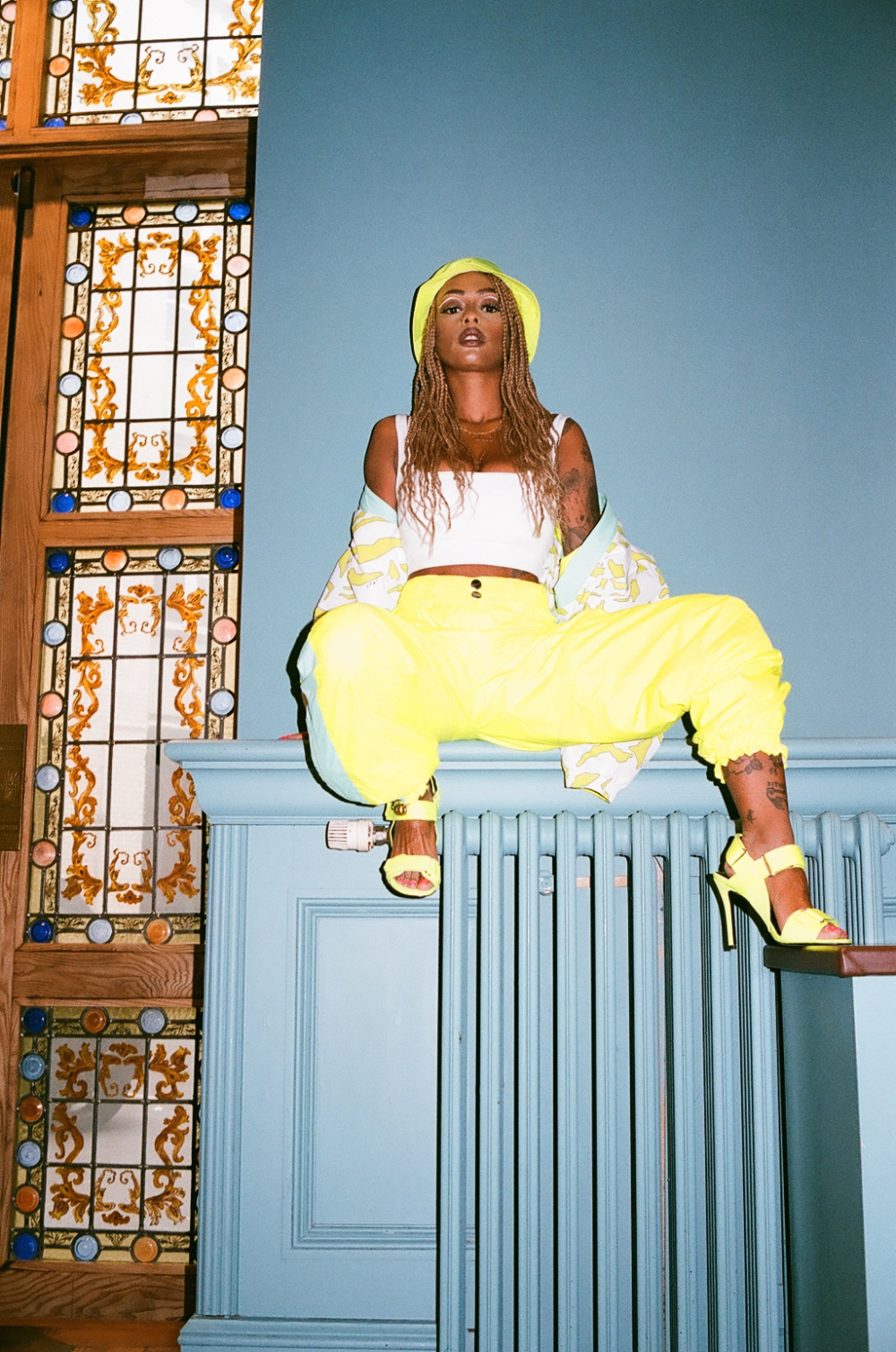 Where do you hang out in Berlin?
I don't really hang outside anymore, but prefer to chill with friends at home on the sofa. When I go out to party, it's for the music – and that's at the Sisyphos, the Kater, or Berghain. Of course it's cliché, but I really like those places. There are no cameras, nobody is allowed to take pictures, which makes it very pleasant.
What would you wish for, regarding the rap scene?
As a woman and as a foreigner, I would wish for much more cohesion. I learned, from an early age, that you stick ­together. Success makes everyone forget who they are, where they're from. I used to be a rap fan because rap made a difference. "Adriano" by the Brothers Keepers meant so much to me and spoke from the soul. Listening to that song used to make me feel strong, but today they just post a hashtag against the AfD (Alternative for Germany, the right-winged political party) and that's it.
Text: JAN WHEN
Photos: MAXIME BALLESTER
Download the full cover story by Jan Wehn here and find the print copy of Berlin Fashion Week Magazine at all PREMIUM GROUP shows and selected spots during Berlin Fashion Week.
Visit the PREMIUM GROUP events, 2–4 July in Berlin.
Read also from Berlin Fashion Week Magazine: