We invited Founder and CEO of FLOWERBX, Whitney Bromberg Hawkings, to highlight the upcoming floral trends for SS19. Whitney resigned from her position as SVP of Communications at TOM FORD after 19 years to dedicated herself full time to her role at FLOWERBX, which now represents one of the most promising startups in the 50-billion-dollar global flower market. Because of its proprietary, inventory-less operating model, delivering flowers directly from the auction in Holland, FLOWERBX is shaking up the traditional floral business model by cutting out the middlemen that perpetuate the traditional bricks-and-mortar supply chain and delivers extraordinary freshness and incredibly beautiful flowers straight to the customers eagerly awaiting doorsteps.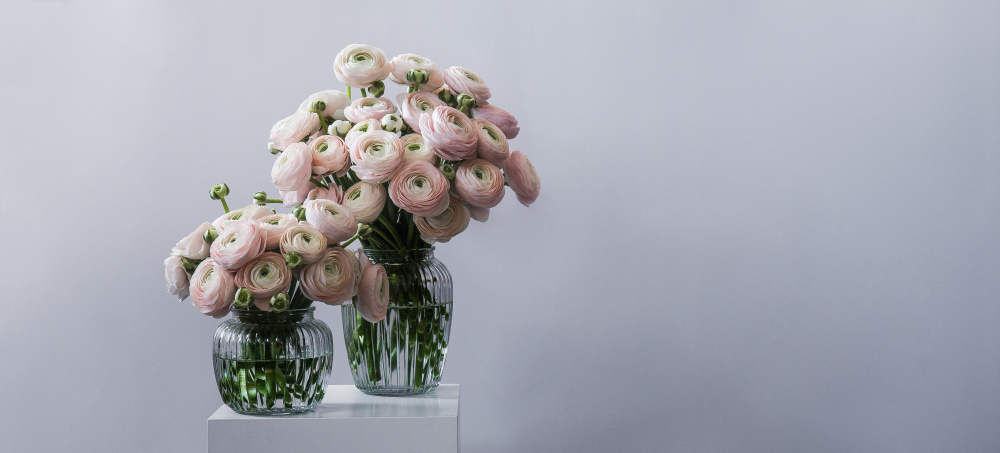 Scented flowers work best in the Spring, and it is hard to go wrong with pastel colours of fragrant blooms such as hyacinth, sweet peas, and, the star of late spring flowers, peonies! I always like to keep flowers tonal. If you stick with shades of one colour, and it's hard to go wrong. For example, almost every shade of pink works well together (from the palest pink to the hottest hues), as do a sea of purples (from lavenders to deep violets) or creamy pale flowers. When decorating, coloured, tall tapered candles in the same tonal colours as the flowers finish off this look perfectly.
Stick with seasonal flowers, as seasonal flowers, like seasonal food, always feel just right.
When decorating a tablescape, the easiest way to create drama is with an abundance of single stem arrangements. Repetition works wonders at creating an impactful table.