For the big premiere of their new event cosmos at the Berlin exhibition center from 7 - 9 July, Anita Tillmann, Jörg Arntz and their team brought prominent support on board. Julian Daynov is all of what we call a citizen of the world, an overall aesthete and fashion industry expert.
For the first time this summer, fashion's most famous jack-of-all-trades curates and hosts the buyers panel at PREMIUM and SEEK and brings a line-up of international front-line retail buyers to the trade show ground. In this interview, he gives us insights on the new collaboration with Premium Group, talks about his inspirations and reveals in which place in Berlin he never skips dessert.
We're so excited to have you on board! Why are Julian Daynov and Premium Group the perfect match?

The DNA of the Premium Group is basically built upon values I share and our hearts beat for the same magic – great brands, amazing personalities, bold ideas, inspiring networks, vibrant communities, visionary approaches on redefining retail and wild ways of re-thinking consuming standards. We all love what we do, get excited by the same things, define a huge part of our lives through our jobs and can't keep our hands off innovation and going new ways.
Similar mindset, similar spirit, similar visions, similar pace – that's what brought us together.

As an insider: Would you tell us the biggest trends for 2023?

We are living in fairly turbulent times in which certain trends dictate the change we will all be doubtlessly facing and coping with in over the next years – migration, pandemics, environmental showdowns, climate change, the value of technology, AI – only some of the factors shaping our lives now more than in the generations before. It makes me feel positive to witness that more and more individuals and brands re-think their pace of consumption, focus on up-cycling and re-using, look for alternative ways to source and dispose. Those are the actually more meaningful trends we should be more aware of and should utilize and capitalize on, these are the topics that will make sure the world keeps spinning around, not necessarily a key-color of a sweatshirt or the shape of a pair of pants. Acting responsible, being aware that our actions have consequences for our community, our fellow people, our nature, the entire planet – these are some tendencies to have in mind.
Of course, though, I am a very visual and fashion-obsessed person and it is an incremental part of my job to forecast and detect trends and find ways for them to reach the consumers through brands, designers, retailers – in 2023 we will be seeing more gender fluid silhouettes and pieces, yarns with structure, raw and natural garment treatments, organic and voluminous shapes, synergies of bright neon and metallic colors combined with neutral tones, we will sense the return of recycling waste fabrics, knits, felt, biodegradable materials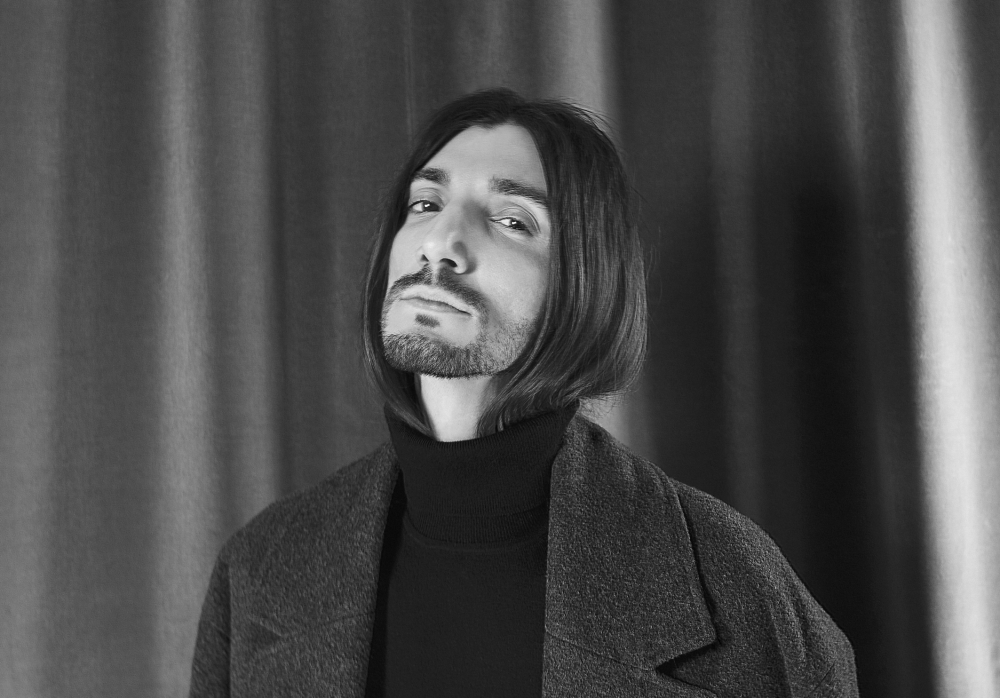 Why are you so fascinated by fashion?

In its essence, it is an intimate and very authentic way to express yourself as a person, as designer, as a brand and make sure everyone gets to hear your message, discovering your vision for beauty and life overall. I really love that part, but carry an additional fascination for the more transactional part of it, which makes it soak through markets, inspire societies, influence subcultures and makes the whole world spin around a great new thought, a revolutionary idea, a beautiful creation.
What is fashion's super power?

To fascinate and impress, to encourage expressing your own self through what you wear, to carry out ideas that excite and empower - and of course - to bring joy and self-confidence.
Thinking of the summer events at Messe Berlin: What are you looking forward to most?

Even in my previous life as Buyer and Fashion Director, I was always looking forward to the trade show days in Berlin – the whole atmosphere was very vivid, bouncing, everyone was happy to meet up again and was looking forward to an exceptional time where business and pleasure connect in a very natural way. Looking at the line-up of brands at both trade show formats, I am very excited about the very strong contemporary & streetwear bench at SEEK; the set and well-known mid-markt players showing their new identities at PREMIUM and of course the ultimate buzz which is loading up at The Ground – the newly created platform for contemporary culture and lifestyle, which will celebrate creativity, co-creation in fashion and will pay tribute to all what's on the spot now: circularity of consume, showing support and attitude towards political and environmental taboos, basically everything being relevant.
The fashion kid in me also looks very much forward to the exclusive pieces various brands will drop only for the days of the trade show, like Closed, Lala Berlin, Highsnobiety, Drykorn, Hugo, Ganni...
Oh, and of course I can't wait for the VOGUE ballroom event taking place at the venue. I mean, don't we all need a huge post-pandemic celebration?! Well, I have the feeling this will be it.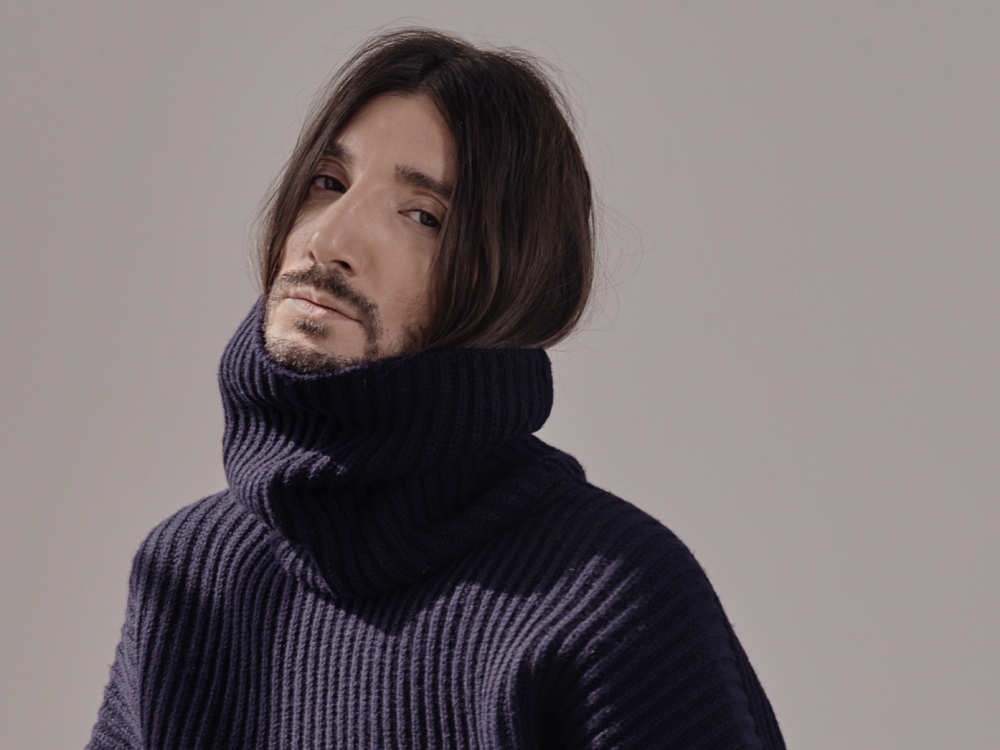 Why should buyers not miss out on PREMIUM and SEEK?
I believe both trade show formats feature a greatly diverse and overall very retail-relevant selection of brands and serve as the perfect research platform for buyers to discover new brands, engage with unexpected collaboration partners and adjust their portfolio mix onto the next big names in fashion, beauty and design. I mean, aren't we all looking for these precious new stars, which equally excite consumers and buyers and bring freshness to every retail spot?!
I also very much welcome the dedication of the teams behind the PREMIUM and SEEK to give a stage to green fashion, sustainably sourced and produced garments and innovative new ways to recycle them – I think every buyer should make a stop at those areas and be invited think how they can contribute to promoting sustainability and hereby also boost their store mix.
Your 3 favorite places in Berlin?
Oh, that's a really tough one – someone who traded New York and London for Berlin does not have just three favorite spots here...
I love walking around the Museumsinsel and the side-streets of Mitte or the flea markets on the West Side; I very often lately take a long stroll towards the canal in Kreuzberg, stop for an iced matcha latte at Happy Matcha, get some juices at What Do You Fancy Love?! and never skip desserts at Frühstück 3000 in the West. Food-wise I am really easy: Cecconi's, Borchardt or Kink for casual dinners, lunch at Klub Kitchen or Remi, drinks at Bellboy or Torbar, brunch at Benedict and for all the rest and in-between: The Soho House.
The perfect outfit for a summer day in Berlin?

Wide and breezy navy culottes pants, plain white tee, a fisherman hat, big sunglasses, open-toe sandals, huge overnight-bag to store all the sun-creams and juices I carry and some cute over-shirt: it can quickly get cloudy and stormy by the lakes here.
Your forever favourite accessory?

I have quite a pronounced weakness for accessories and most particularly bags – totes, cross-bodies, neck-wallets, fanny packs: sign me up. And I always carry half of my household along – perfume, cremes, sanitizer, some lip balm, a juice, my notebook, a charger and of course my passport: you never know what the day might bring. So, asking me about a favorite bag is like asking a kid about their favourite ice-cream.
Most inspiring person you know?

I am quite fortunate to have been surrounded by incredibly inspiring persons throughout all my life, my previous projects and I truly believe that they all shaped me and who I am today with their extraordinary selves. I admire people, who don't stand still, who never remain silent, even if they are in a weak position, and personalities who live the extremes. People with an edge, with ambition and who stay true to the values I share – and there are quite some of that kind here at the Premium Group too.
About Julian Daynov
As one of few certified trend scouts, Julian Daynov spent the past ten years basically on a plane commuting between New York, Paris, Milan, London and Berlin as Buyer, Fashion Director, Trend Analyst, Buying Coach and Brand Scout for major retail chains and fashion labels and ensured them to maintain an exciting product mix of promising newcomer labels from around the globe.
Just recently, he set his base in the German capital and runs an own brand strategy office supporting renown enterprises and upcoming talents in terms of trend forecast, business development, growth vision, transformation management and global communication exposure. He is a regular guest in the front rows at every fashion week and also teaches Fashion Marketing classes at various universities.
As a friend and long-time-supporter of the Premium Group and member of the fine network of our founders, Julian is happy to curate and host the Buyers Panel at this Summer issue of PREMIUM and SEEK and bring a line-up of international front-line retail buyers to the trade show ground.