There's news at the house of FASHIONTECH Berlin: content and venues will move closer together and provide even more content, in order to inform the industry about the major changes and the many possibilities that come with digitalization. FASHIONTECH Berlin, the conference as we know it, is moving across the street from PREMIUM.
The new Aletto Hotel will serve as its setting for two content-full days, with keynotes and masterclasses on January 14th, and keynotes, masterclasses, and live podcasts on January 15th. Another novelty is the new format of FASHIONTECH Studio at SEEK, where, on January 15th, speakers will explore how digitalization disrupts the streetwear market.
The Managing Director of the PREMIUM GROUP, Anita Tillmann, explains: "The inclusion of FASHIONTECH Berlin, in our two strong platforms, SEEK and PREMIUM, is a big plus for all involved and a logical consequence of the many conversations we've had with different stakeholders. This has also led to the creation of a new format, FASHIONTECH Studio, which will make its debut at SEEK."
"The goal of FASHIONTECH Berlin is to explore how the digitalization of the fashion industry is evolving, and to connect the dots between retail experience, the effective use of data and the consumers' demands for the industry to take action for a responsible future," says Michael Stracke, Chief Business Development Officer at FASHIONTECH Berlin.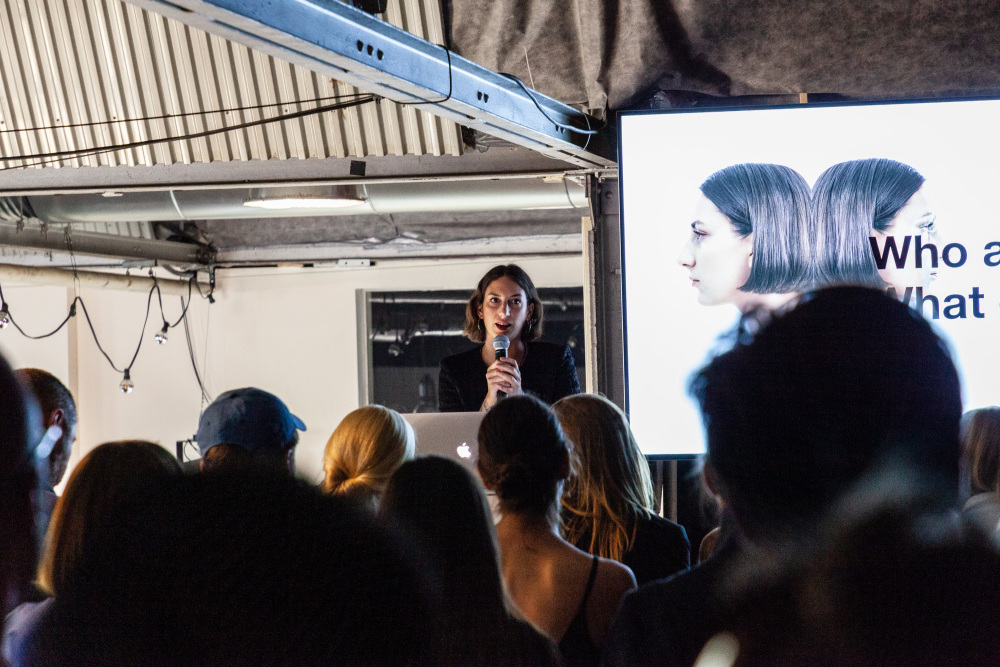 RETAIL EXPERIENCE, INSIGHTS, AND RESPONSIBLE FUTURE
On the main stage at FASHIONTECH Berlin, the Ganni CEO, Andrea Baldo, will be talking about "How to engage with the Gen Z consumer through an omni-channel brand and why building meaningful store experiences proves that retail isn't dead".
Steve Lidbury, the Executive Principal at design studio Eight Inc., which is responsible for the Apple Store design, highlights the importance of an experience, to create a bond between a brand and its shoppers: "In a mobile-first digital age, human interaction is ever more rare and therefore ever more valuable in making emotional connections […] – it is through "experience" that we can build these stronger psychological bonds …"
Ana Andjelic, the newly appointed Chief Marketing Officer at Mansur Gavriel will give tactical advice: "Many successful modern retail start-ups […] are revitalizing the store model by taking cues from digital behavior: superior service, community, content, and lifestyle-oriented experiences are some of the directions taken by the modern physical retail winners."
Joor is a platform that streamlines the buying process and gives access to the insights that drive a fashion business. Its CEO Kristin Savilia says that the data "represents what's happening across our industry. Intelligence of this sort hasn't been available to brands or retailers previously, and it's now more critical than ever."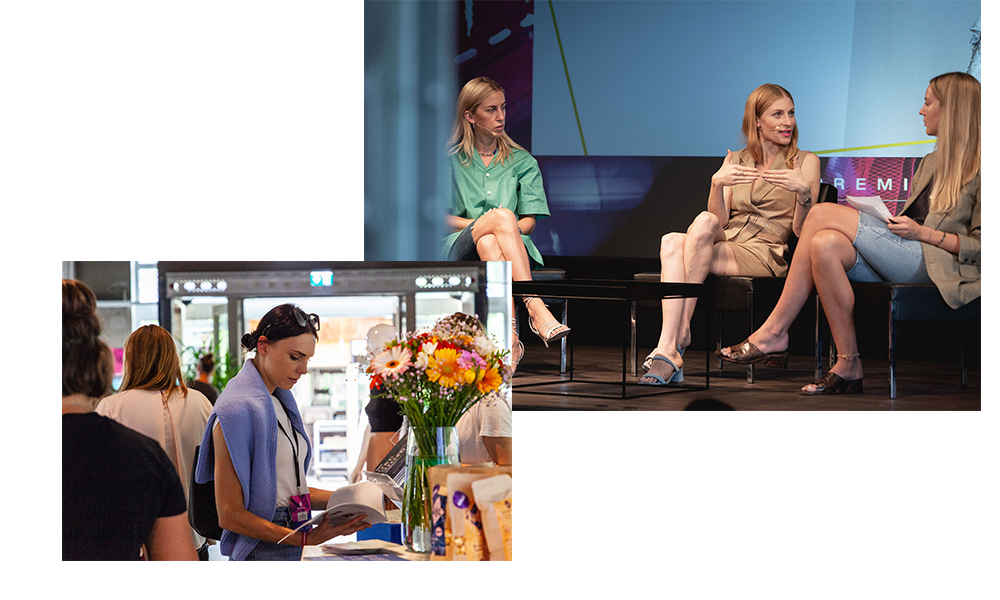 Mike Mikkelborg, the CEO of Pilot Digital, will not only discuss the importance of data but how taking responsibility for the future is becoming mandatory: "There is now a true environmental movement by young consumers who are demanding change from politicians and policymakers and most importantly they are making conscious decisions on purchases based on brands' sustainability credentials."
And because coops are still all the rage, Matthias Nebus, co-founder of MyBudapester.com, and Markus Reckling, the MD of DHL Express Germany, will talk about "how to create brand value through innovative collaboration". In September 2019, the two brands launched a limited edition that was designed by the sneaker legend Hikmet Sugoer.
In addition to all this, Telekom Fashion Fusion and AlphaTauri will launch their "Heatable Capsule Collection" for Fall/Winter 2020/21, in cooperation with the smart textiles supplier Schoeller Textil AG. It consists of a waistcoat and a jacket, for men and women, that are lined with a new "e-soft-shell" that can be heated at the touch of a fingertip via an app. To dive deeper into the topics, visit the exhibition area for one-on-one conversations with the exhibitors, or attend the masterclasses for hands-on knowledge.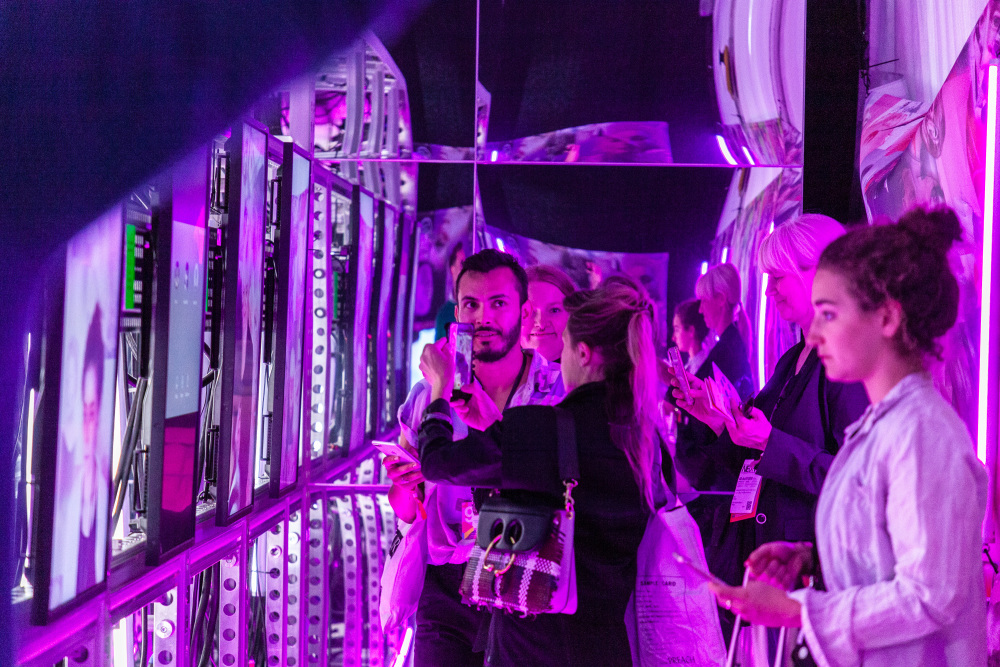 HOW DIGITALIZATION DISRUPTS THE STREETWEAR MARKET
However closely linked the fashion and streetwear markets are, the latter plays to its own rules. The installation of the newly introduced FASHIONTECH Studio at SEEK (January 15th) pays tribute to this. At the core of the streetwear market: sneakers – and trading them.
Derek Morrison, Director Europe of the trading platform StockX: "I will be focusing on how StockX is transforming the way we buy and sell goods." And Ismail Boulaghmal, owner and CEO of Clubkind Marketing will talk about "why we should treat fashion like skins in Fortnite."
No idea what that means? One more reason to check out the new FASHIONTECH Studio. Find the full programme for both events here.
WHAT'S GOING ON, AND WHEN?
14 January, 12:00–18:00 Talks from leading international experts
14 January, 12:00–18:00Masterclasses:Learn, develop, experience & connect
15 January, 11:00–12:00, 14:00–15:30 Talks & live podcasts
15 January, 10:00–18:00 Talks from leading international experts: discuss & connect
14–15 January Exhibition: Experience the latest innovations & solutions
WHERE?
FASHIONTECH Berlin/PREMIUM Aletto Hotel, Luckenwalder Strasse 12–14, Kreuzberg
FASHIONTECH Studio SEEK, Arena Berlin, Eichenstrasse 4, Kreuzberg