Thursday, 7 July 2022

2.5 years, 5 long seasons and countless months of impatient waiting and missing each other have passed before the fashion industry was finally able to meet again in person on a large scale today. With all events of the Premium Group - the two fashion fairs PREMIUM and SEEK, the new GenZ festival The Ground, the conference format FASHIONTECH and the conference newcomers CONSCIOUS CLUB Conference and The Ground Talks - in a common location at Messe Berlin. What a comeback!

The rush on the exhibition ground in the morning was great, just before the gates opened. By noon, numerous visitors passed through the main entrance with the large welcome letters WORK + PLAY. From trade visitors to fashion enthusiasts, everyone wanted to see what happens when B2B and D2C come together. What happens when a large, colourful, holistically inspirational hub is created for all topics related to fashion, trends, retail, culture, sexuality, marketing, social media, sustainability, NFTs, metaverse and much more. What happens when trade fair stands become experience spaces, brands meet consumers and a colourful stage programme full of top-class edutainment is presented.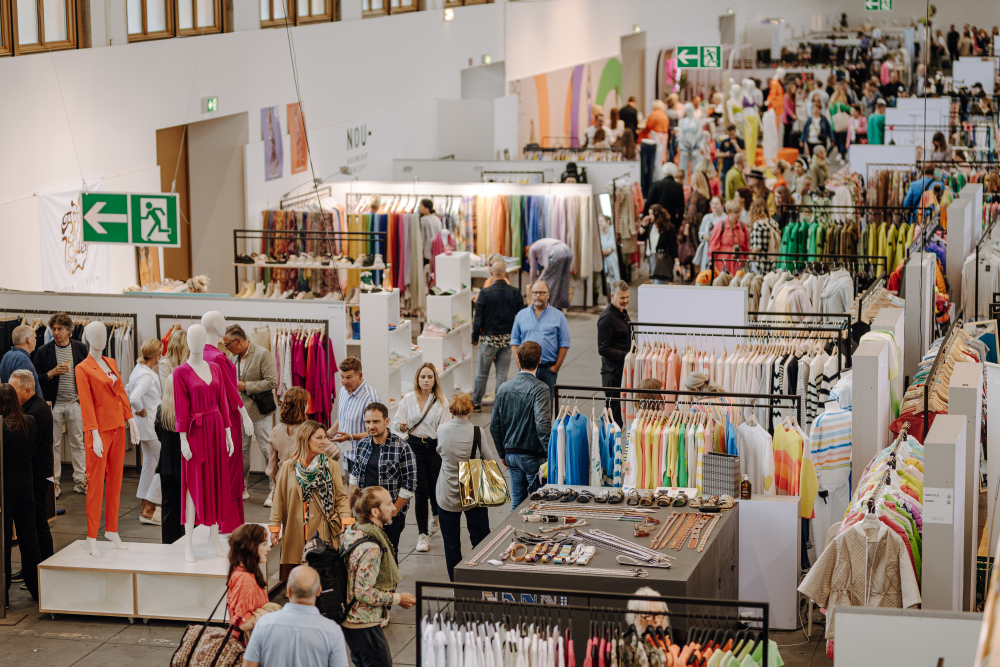 "It's great to celebrate the premiere here in the new location with everyone. The atmosphere is positive and vibrant - everyone is looking forward to the discussions, the collections, and the input over the next three days. We all needed that adrenaline rush." Anita Tillmann, Managing Partner, Premium Group
On Wednesday, 6 July, Anita Tillmann, Jörg Arntz and the Premium Group Team were welcomed back in by the Senate of the State of Berlin in the presence of Stephan Schwarz, Senator for Economics, Energy and Public Enterprises, in the historic Bärensaal of the Berlin City Hall.

Live content of the events is always available on the Instagram channels of the individual formats. The entire stage programme will also be streamed live on the Premium Group website.
The Premium Group events will continue until Saturday evening.
All image and press material is available via the following link:
https://premiumgroup.presscloud.com/digitalshowroom/#/gallery



FOR PRESS INQUIRIES PLEASE CONTACT
press@premium-group.com