Berlin, April 4th, 2022 - In January, to the delight of the industry, the Premium Group announced its return to Berlin and the move to a new location. From 7–9 July the power trade shows PREMIUM and SEEK, a stage program on the subject of sustainability (CONSCIOUS CLUB) and the new D2C festival THE GROUND will take place at the same time on the exhibition grounds. Now the team reveals which brands have already registered. The list is long and impressive.
What has the Premium Group team always done best? Bringing the right people together and driving business forward - business and pleasure. No other organizer shows collections for all genders, footwear, accessories and lifestyle products alongside cool content formats and networking events at such an early stage of the season.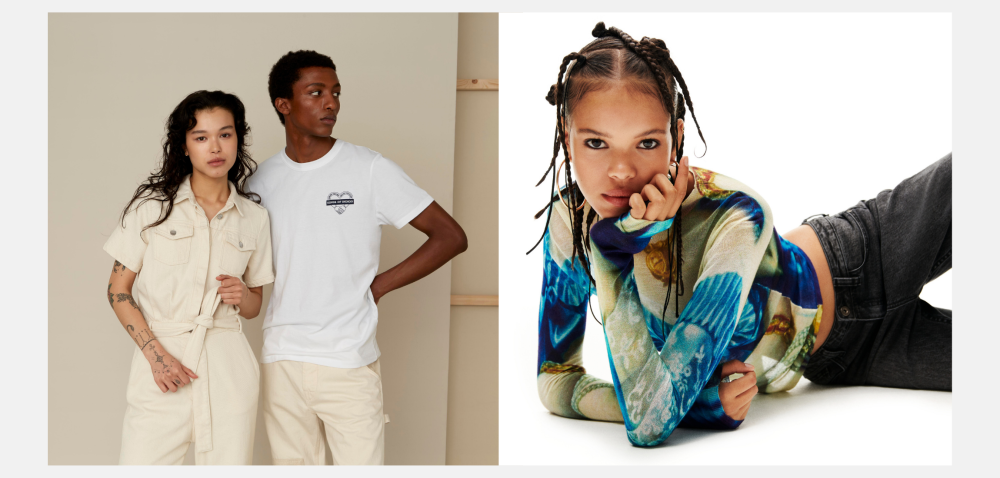 The mix of contemporary brands at PREMIUM and SEEK is exciting and unique. It contains everything that international retailers would like to see, from global players to sustainable and innovative brands to the talents of tomorrow. The reason for this is the intuition, experience, contacts and above all the passion of the Berlin team.
The fact that all events take place in one place, the many innovations around them and the integration of D2C are additional arguments for being there in summer.
"Rarely have we had so many confirmations so early! This will be the first major fashion festival in Europe after the pandemic." said Anita Tillmann. "Everyone wants to be there when we celebrate the premiere of our new event cosmos and the long-awaited reunion of the industry in Berlin: the big names, smaller independent labels, many long-standing partners and new brands. It's showtime!"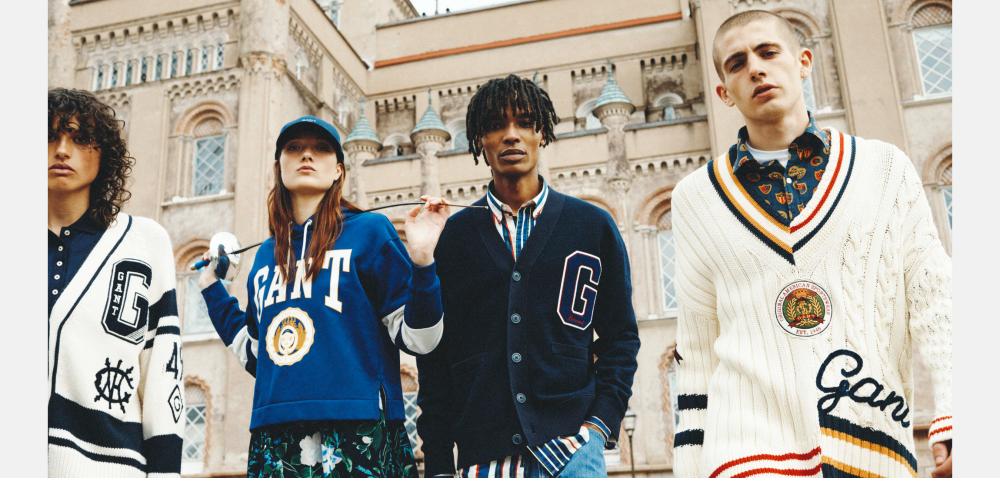 In addition to many innovations, the integration of influencers and end consumers as part of THE GROUND, the new festival for style & culture, is causing a buzz. In addition to fashion brands, partners from the fields of beauty, music, sport and lifestyle will also present themselves here. They benefit from the direct encounters with their customers and have the chance to inspire them through good storytelling and exciting campaigns.
With the new SEEK CONSCIOUS CLUB, a large area for sustainable brands is being created. This is supplemented by an exciting stage program. For training and development. For a better future.
From 7–9 July, visitors to the events at Messe Berlin will experience an unprecedented mix of culture, style, fashion, business, content creation, education and entertainment. Let the show begin!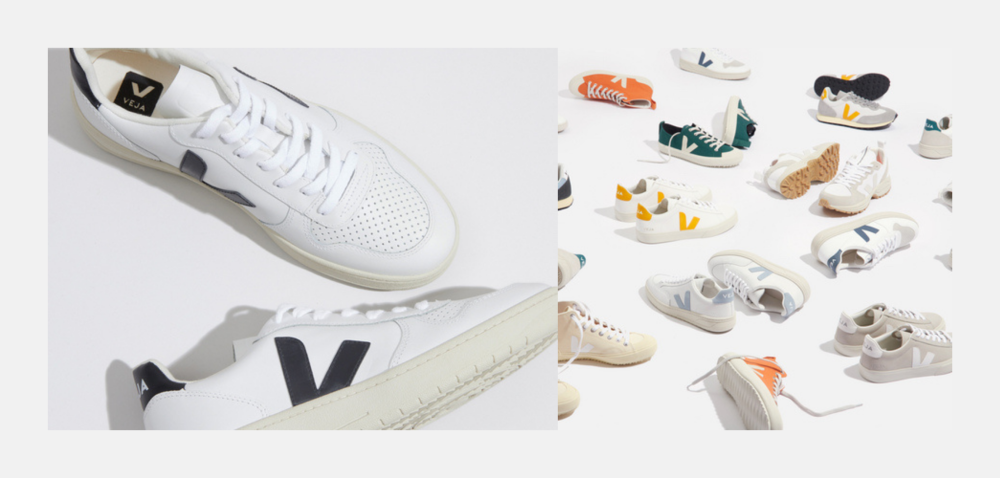 WOMENSWEAR
ABSOLUT CASHMERE | ABSTRACT | ACHIEVEPRIME | AENGELS | AFORA.WORLD | ALBERTO PANTS | ALTO MILANO | AMERICAN VINTAGE | ANA ALCAZAR | ANANTAKA | ANOTHER BRAND | ART LOVE | AYMARA | BLACK COLOUR | BLAUMAX | BLUE FIRE CO. | BRANDIT | CAMOUFLAGE COUTURE | CANADIAN CLASSICS | CATHERINE ANDRÉ | CATNOIR | CHASER | CHRIS COO | CHIARULLI | COFUR DENMARK | COSTER COPENHAGEN | COTOPAXI | COUNTRY OF ORIGIN | CUTE STUFF | DAWN DENIM | DEDICATED | DEMODE | DENHAM THE JEANMAKER | DESIGUAL | DIDRIKSONS | DILLYSOCKS | DRYKORN | ECOALF | EDIT BY MSCH | EDWIN | EEH | ELIAS RUMELIS | ELLESSE | EVE IN PARADISE | FABIENNE CHAPOT | FABULOUS ISLAND | FELEPPA | FIL NOIR | GABBA | GANNI | GANT | GIOVANNA NICOLAI | GOLDGARN DENIM | GOODSOCIETY | GOORIN | GOOSECRAFT | HAND CASHMERE | HAPPY SOCKS | HEAD SPORTSWEAR | HELENE GALWAS | HEN'S TEETH | HERRLICHER | HIMALAYA CLOTHING | HISO | HOX | HUGO | HUMBLE BY SOFIE | IBLUES | IDANO | ILSE JACOBSEN HORNBÆK | INOUI EDITIONS | IVKO WOMAN | JAPAN TKY | JC SOPHIE | JNBY | JOSH V | KINGS OF INDIGO | KLEINIGKEIT | KNOWLEDGE COTTON APPERAL | LANIUS | LE TEMPS DES CERISES | LEE | LEE COOPER | LIAPURE DESIGN STUDIO | LIV BERGEN | LJ COUTURE | LÄST | MARELLA | MARTYLÒ | MAX MARA LEISURE | MAZINE | MERZ B SCHWANEN | MILESTONE | MISTER TEE | MONDRAGHI | MONTEREGGI POINT | MOS MOSH | MSCH COPENHAGEN | NANNI | NATURAL COTTON COLOR | NAUTICA | NEO NOIR | NEVER ENOUGH | NOT SHY | NOVE | NUDIE JEANS CO | NÜMPH | OAKLEY | OAKWOOD | PENDLETON WOOLEN MILLS | PENNYBLACK | PEPPINOPEPPINO DENIM | PEUTEREY | POP 84 | PUMA | PUR SCHOEN | QUINTA MASO | RAFFAELLO ROSSI | RECTOVERSO SPORTS | RECYCLED KARMA | RINO&PELLE | ROSTERSOX | RUBICON | RUBIROSA | RUCK&MAUL | SALTWATER LUXE | SEIDENSTICKER | SMITTEN | SOFIE SCHNOOR | SOLOTRE | SOUL KATHRINE | STEVE MADDEN | STRIKK | STUTTERHEIM | SUMMUM WOMAN | THE FOX | THINKING MU | TRVL DRSS | URBAN CLASSICS | VICOLO | VICOLO DENIM | WEMOTO | WRANGLER | YAYA | ZEN ETHIC | ZENGGI AMSTERDAM
MENSWEAR
A FISH NAMED FRED | ABOUT COMPANIONS | ALBERTO PANTS | ALTO MILANO | AMERICAN VINTAGE | ANERKJENDT | AVENUE GEORGE V PARIS | AYMARA | BEN SHERMAN | BESOCKS | BLAUMAX | BLUE DE GÊNES | BRANDIT | C.O.F. STUDIO | CANADIAN CLASSICS | CAPTAIN SANTORS | CARL GROSS | CHRIS COO | CLEAN CUT COPENHAGEN | COTOPAXI | COUNTRY OF ORIGIN | DEDICATED | DEMOCRATIQUE SOCKS | DENHAM THE JEANMAKER | DESIGUAL | DIDRIKSONS | DILLYSOCKS | DRYKORN | DSTREZZED | DUBBLEWARE | DXNMXRK | ECOALF | EDWIN | ELIAS RUMELIS | ELLESSE | FABULOUS ISLAND | FARAH | FAT MOOSE | FIL NOIR | FLEURS DE BAGNE | FRIZMWORKS | G.R.P | GABBA | GANT | GOLDGARN DENIM | GOODSOCIETY | GOORIN | GOOSECRAFT | HAPPY SOCKS | HEAD SPORTSWEAR | HEN'S TEETH | HERRLICHER | HILTL | HOX | HUGO | ILSE JACOBSEN HORNBÆK | IMPULSO | IOS-INNOVATION OF SUITING | JNBY | KINGS OF INDIGO | KLEINIGKEIT | KNOWLEDGE COTTON APPAREL | KYTONE | LE TEMPS DES CERISES | LEE | LEE COOPER | LORENZONI | MAZINE | MERZ B SCHWANEN | MILESTONE | MISTER TEE | MONDRAGHI | MOS MOSH | NANNI | NAUTICA | NEVER ENOUGH | NUDIE JEANS CO | OAKLEY | OAKWOOD | OLIVER SPENCER | OLYMP | OLYMP SIGNATURE | PECK & SNYDER | PENDLETON WOOLEN MILLS | PEPPINOPEPPINO DENIM | PEUTEREY | PIKE BROTHERS | POP 84 | PUMA | QUINTA MASO | R2 AMSTERDAM | REYN SPOONER | ROSTERSOX | RUCK&MAUL | SOUTHPOLE | STUTTERHEIM | TAION | THE QUARTERMASTER | THE SURFCAR | THINKING MU | TOM RIPLEY | UNFAIR ATHLETICS | UNFEIGNED | UNIFORM BRIDGE & CO | URBAN CLASSICS | WELTER SHELTER | WEMOTO | WRANGLER | WU WEAR | XAGON MAN | YOON
ACCESSORIES & FOOTWEAR
8000KICKS | A GOOD COMPANY | A.S.98 | ABRO | AFORA.WORLD | AIGNER | ALBERTO OLIVIERO | ALLAN K | ANDERSON'S | APPLE OF EDEN | AQUA DULCE | ARO | ARROW MOCCASIN | ARTSAC | B.BELT-HANDMADE IN GERMANY | BAILEY 1922 | BARTS | BESOCKS | BGENTS | BIANCO. | BLACKSTONE | BON DEP | BRÜTTING DIAMOND BRAND | BUCKLE&SEAM | BUFFALO | CA'SHOTT COPENHAGEN | CABAIA | CAMERLENGO | CAMPER | CANDICE COOPER | CARRY BOTTLES | CASHIMAR | CAYLER & SONS | CHAAYA | CHEEKY CHAIN MUNICH | CHIE MIHARA | CHILLOUTS | CHROME | COLLONIL | COLORS OF CALIFORNIA | CONSIGNED | COPENHAGEN STUDIOS | CORRENTE | CREP PROTECT | DEDICATED | DIS | DONNA CAROLINA | DOTZ | DUCANERO | EBBETS FIELD FLANNELS | ELLIKER | ERNESTO DOLANI | ESCAPULARIO | FERRUCCIO VECCHI STUDIO | FIORANGELO | FLEXFIT | FLORIS VAN BOMMEL | FRATELLI DIVERSI | GANNI | GARZINI | GOOD & WELL SUPPLY CO | GOT BAG | GRASHOPPER | HAPPY SOCKS | HOLDIT | HORIZN STUDIOS | HUB FOOTWEAR | HUGO | HUNTERSON | IDEAL OF SWEDEN | IL BUSSETTO | IMPALA SKATE | INUOVO | IPHORIA | IZIPIZI PARIS | JOHN HATTER | JOHNNY URBAN | JOPLINS SUNGLASSES | JOST | JUWELENKIND | K-SWISS | KALAIKA | KANGAROOS | KANGOL | KARL LAGERFELD | KARMA OF CHARME | KAZE | KEEN | KENNEL& SCHMENGER SCHUHMANUFAKTUR | KING TARTUFOLI | KINTOBE | LA BOTTEGA DI LISA | LA BOUCLE | LANIUS | LAVIE | LE SPECS | LE TANNEUR | LEAF FINE JEWELRY | LEMARE' | LEMON JELLY | LES VISIONNAIRES | LIFF | LLOYD MEN'S BELTS | LORIBLU | LOVELIES STUDIO | MARINO FABIANI | MASON GARMENTS | MEGGY K MUNICH | MELINE | MELVIN&HAMILTON | MOMA | MOU | MY JEWELLERY | MYL BERLIN | NEWD. | NO NAME | NOMADIC STATE OF MIND | NOVESTA | NUBIKK | O MY BAG | OAKLEY | ORBITKEY | PALLADIUM | PANTANETTI | PANTOFOLA D'ORO1886 | PARAFINA | PENDLETON WOOLEN MILLS | POTEN | PROPERTY OF | PUMA | PUNTO PIGRO | PURA VIDA | QUEEN CAP | RE MADE IN ITALY | ROSTERSOX | RUBIROSA | SANDMANN | SANDQVIST | SATORISAN | SAUCONY | SAYE | SCHMÜCKSTÜCK | SCOTCH&SODA FOOTWEAR | SECRID | SEEBERGER | SHADDY | SHOTO | SIOUX | SORBET ISLAND | SPRAYGROUND | SPRUCHKETTEN BY LIEBLICHKEITEN | STARTER | STEVEN NEW YORK | SYLVIE EDER | SZADE | THE BRITISH BAG COMPANY | TINCHENS | TRIGRAM | TROPICCA | UCON ACROBATICS | UNDICI DIECI | US RUBBER COMPANY | VANESSA BARONI | VEJA | VIOLA FONTI | WEAT | WEEKEND OFFENDER | WEMOTO | WODEN | WOMSH | YKRA | YOURS.JEWELRY | ZESPÀ, AIX-EN-PROVENCE
GOODS & GADGETS
AMATRIUS | BARKLOT | CHILLY'S | DAVIDOFF | EMBACOLLAGE | HORIZN STUDIOS | KAWECO | LAVIE | MOCH FIGUREN | NO CRAP | RAQUEL DE QUERIOZ | SOEDER* | STEAMERY | THE GIFT LABEL | UNDGRETEL | VICTOR FOXTROT | VOLSTED GIN | WIYCK | WONDERCANDLE