Supporting Ukrainian people, companies and brands has never been more important than it is now. It's a people's business. Despite the war, many designers continue to work and do everything they can to strengthen the basic values of our society through resilience and creativity. Supporting Ukrainian fashion today also means supporting democracy and freedom. From 17 - 19 January, 17 Ukrainian brands will show their collections at PREMIUM, spreading strong and positive messages for sustainability, AR technologies and female empowerment.
"We are looking forward to presenting some particularly talented designers from Ukraine at PREMIUM in January," explains Anita Tillmann, founder and managing partner of the Premium Group. "Many of the brands exhibiting with us have already shown at the Ukrainian Fashion Week and perfectly complement the PREMIUM brand portfolio. Most Ukrainian brands were founded by women who show resilience, passion and courage and want to show their fashion to the world. Collections are as unique and versatile as the designers themselves."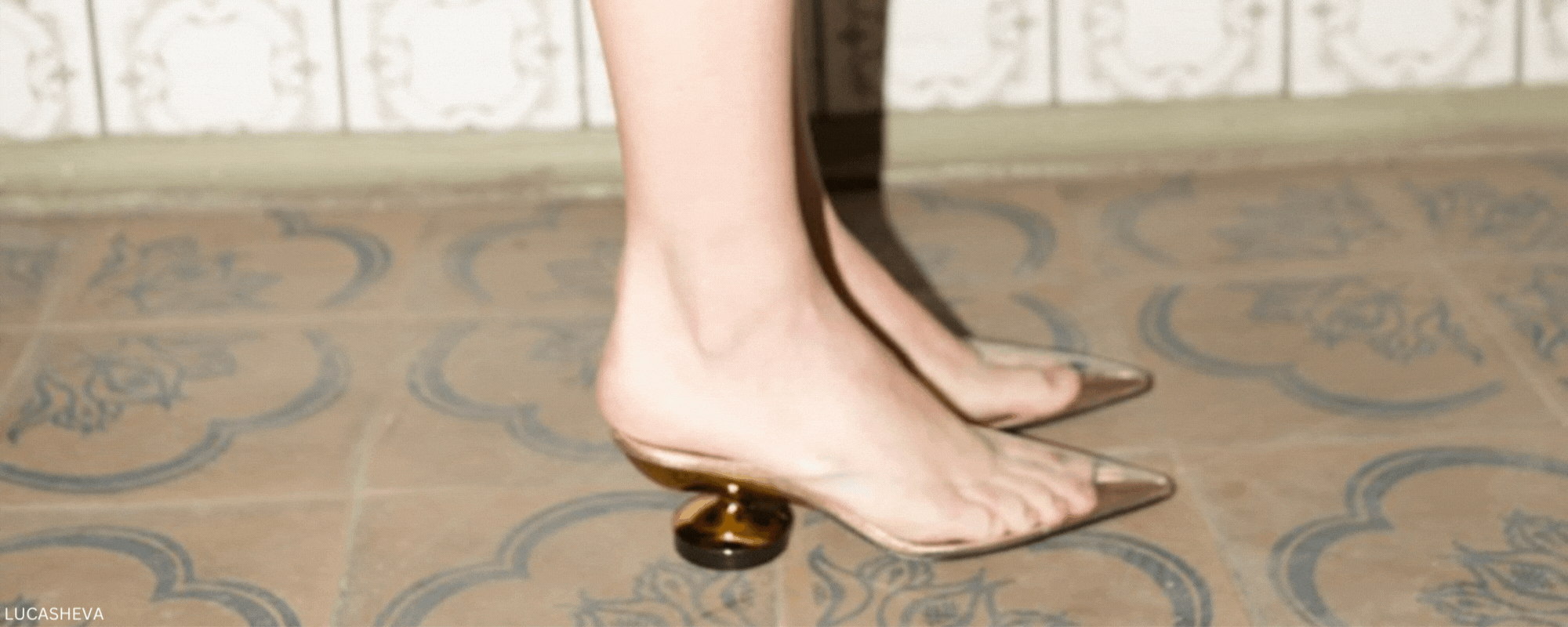 FINCH
In 2013 Kateryna Biakova & Maksym Holub quit their jobs in IT and law to start the AR fashion brand Finch. With its innovative and ethical approach, the brand creates relatively small collections and pursues a sustainable goal: "Natural fabrics, multilayered geometric silhouettes, custom prints and restrained palette are the key features of FINCH clothes. We believe that simple and dark colors can embody the idea without overloading the image, this is also the reason why we are extremely careful with printing."
VOROZHBYT&ZEMSKOVA
The contemporary womenswear label was founded by Tetyana Zemskova and Olena Vorozhbyt who graduated from the artistic department of the Institute of Technologies and Design in Kyiv. Both had succeeded in the famous Nina Ricci fashion contest during their studies and founded their brand in 1997. Vorozhbyt and Zemskova show their ready-to-wear collections twice a year during the Ukrainian Fashion Week. They love to work with the contrasts of colours and combine timeless classics with risky styles.
LUCASHEVA
Founded in early 2022 by using digital VR tools and launching in October 2022 as a full-scale brand, LUCASHEVA is a women-run fashion brand focused on the cutting edge of contemporary elegance. Ukrainian-born architect and designer Tina Lucasheva works with a diverse creative team in Vancouver on her vision of footwear creation.