An exclusive interview with Thibaud Guyonnet, Head of Buying at Voo Store in Berlin, where we dive into the topics of social media's impact on the store selection process and how he has been able to keep the balance at Voo Store.
PREMIUM: What inspires you when you are buying for each season?
Thibaud: Before a new season approaches, I like to do my research on social media. Instagram has become such an accessible and efficient tool for buyers, not only to get inspirations and scout trends, but also to reach out to and keep contact with new and old brands. Although it is not uncommon that I schedule an appointment after the brand has directly emailed me, I generally approach potential brands myself.
We are still a small store with practical restrictions in terms of new additions, but we always try to add new, exciting brands that we believe are still missing from the current selection. As of now, I want to introduce more young designers. In recent years, Voo Store has welcomed many "big names", e.g.. Prada and Miu Miu. We are incredibly proud of our luxury brands, but we are not really a boutique with a focus on luxury. Interestingly, our biggest selection is still Nike and our core customers buy sneakers, and, perhaps, invest in a Prada piece once in a while. Thus, it is important for us to never forget who our customers are: the Berliners. That's how they shop, they want luxury with a touch of local and a streetwear vibe.
P: If you compare shopping behaviour to cities such as London or Paris, you see a huge difference.
T: Absolutely! People in London, Paris, and Milan have a completely different way of shopping, which is, perhaps, telling of their lives' priorities. Berliners are known to be more practical and laid-back, and they have to be very certain of their choice before committing to it and purchasing something. We keep this in mind at all times. Whenever I process the orders or meet other buyers, this comes up as a topic. We exchanged ideas and feelings – which is extremely valuable in my job – and always try to find the balance between what I like and what keeps Voo so "Berlinesque".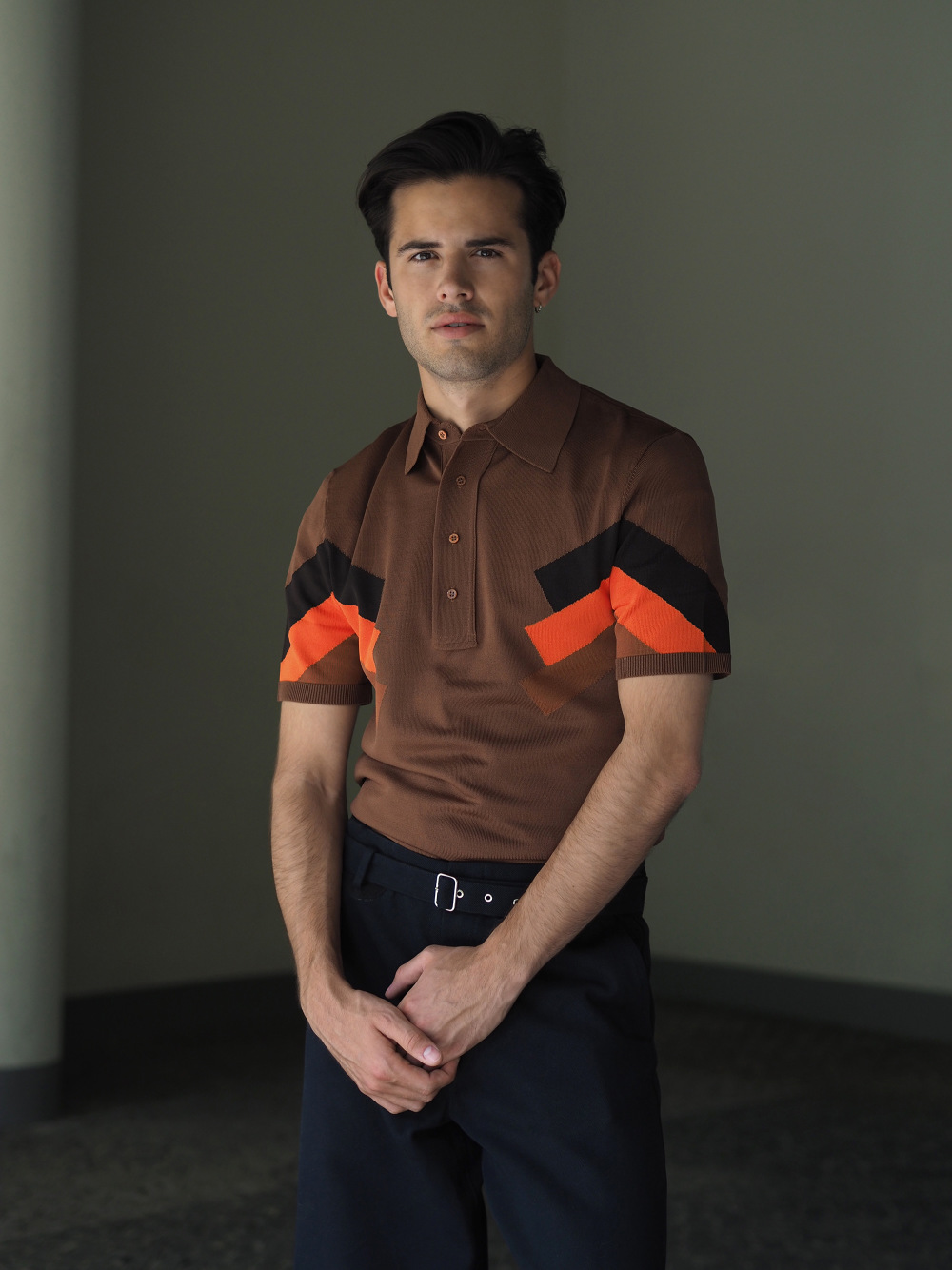 P: How do you curate your collections at Voo Store? Are there certain trends, colors or fabrics that you noted for this AW18/19?
T: I am incredibly lucky that the big mind behind Voo Store, Yasin, has full trust in my curation and selection. Voo Store has been remarkably successful these past years and I have a lot of creative freedom when it comes to choose and press the "order" button. In a way, what you see in the store and online is a reflection of my personal and critical taste, mixed with an awareness and knowledge of trends, aesthetics and quality.
P: This comes back round to the topic of social media, and how it influences everyone
T: Oh, definitely! Social media contributes greatly to our store's selection and it, simultaneously, mirrors our image and aesthetics to our followers. Curating the social media channels myself, I have learnt what our customers want, what is inspiring, what needs a push through Instagram. We have a strong engagement online, which is remarkable given the size of our store, and I am sure that the key to its success is the storytelling aspect of our social media channels. We are less product-orientated, when compared to other boutiques; we post about the neighbourhood, the Berlin life, the backstage moments. It feels personal, and, it is, undoubtedly, very "real".
P: What trends are you looking forward to for SS19
T: That's always a tough one to answer. I can sense a very exciting 70's vibe. We like to call it "the Scooby Doo vibe". We have lots of browns and yellows in our selection. Generally earth tones tend to be a very prevalent color choice for us. Brown, especially, is such a rich colour, you can mix it with pretty much everything.
P: Like mixing it with a subtle pink!
T: The very best. Pink was huge last year! It is slowing down right now, so I'm very excited to see which other colour might replace it.
P: Will there be any carry on trends?
T: Besides brown? Hmm, at Voo Store we are definitely going into a sartorialist direction, more and more. I've recently returned from South Korea and that was eye-opening. Last year, everyone was rocking lots of 'street-style' pieces, OFF-white, Balenciaga, Vetements. In Seoul when a trend hits the market, you can easily spot it. The fashion sense there is very homogenous. This year, it was almost only tailoring. And this confirmed what myself and other buyers have been discussing: streetwear might be slowly losing its appeal.
P: It's time for a change...
T: A much needed change, indeed. Streetwear has had its boom and hype but needs maturation. Voo Store is and will still incorporate a sporty/street vibe, that's what Berlin is after all. But I am very happy whenever I see a beautiful coat hanging in the store; it is a nice evolution, something that may have not been so relevant three years ago or so.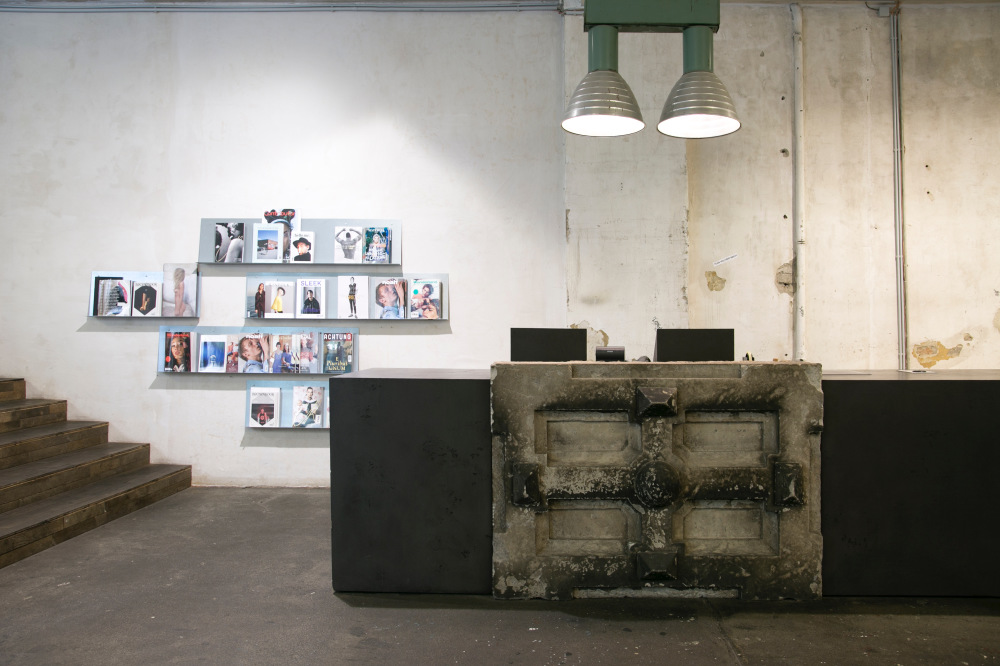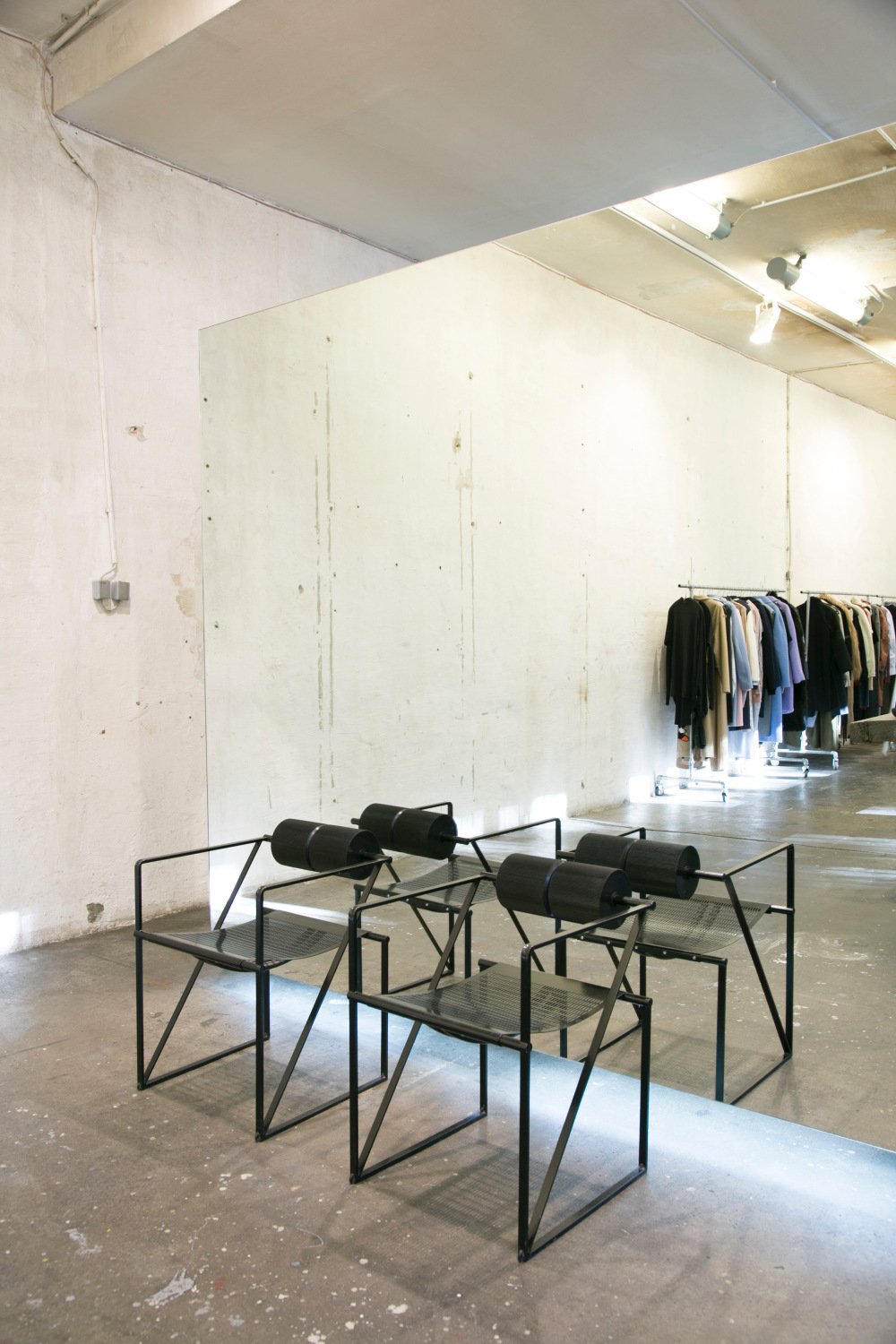 P: How do you see fashion in the future? Will consumer habits become more sustainable?
T: Quality, sustainability, and attachment to valuable pieces is what the customers want nowadays. At Voo Store, we are trying to mirror this by slowly re-shifting the focus on the store, and the experience that comes with it. We are strong online and value e-commerce's ability to give a glimpse of who we are, but Voo Store's strength is its physical store with its green bricks in a Kreuzberg backyard. Just like many other concept stores are doing, we are putting a lot of emphasis and love in the shopping experience, in our concept and selection, keeping the online as a sort of window into our world. And most importantly, it is promoting the neighbourhood. It is not about doubling your number each season, not anymore; now it is all about knowing your customers, growing in Berlin in an organic and intimate way. Embracing and supporting the community around Voo Store is actually the main focus for the upcoming months. Berlin has plenty of creative minds and lots of energy, and we want, more than ever, to reconnect with the city.
P: Berlin needs to continue to be nurtured.
T: Exactly. The secret to why London's fashion scene, for example, is constantly evolving, is that Londoners believe in it, they stimulate it, they change it and consistently challenge it. Berlin, perhaps, suffers from a negative attitude towards its fashion production – we have all heard the "Oh there is no real Fashion Week here" whenever Berlin Fashion Week comes up, haven't we?! This approach is not helpful. Berlin needs to be nurtured, indeed. At Voo Store, I have a few projects in mind to push our younger, Berlin-based designers, in 2019. The store is just the right environment for that: Berliners will be happy to see new and familiar faces, and tourists will be happy to discover new talents.
P: How has living in Berlin changed your perspective on fashion?
T: Berlin impacted my sense of and perspective on fashion immensely. I moved here when I was 18 and the city helped me mature my taste and style ever since.
P: So, in some ways, Berlin molded you?
T: It did, although I wouldn't call myself a representative of Berlin style. Just look at me, I'm wearing leather shoes! My colleagues always say that I have an old soul, that I dress like a 60-year-old man. I think I'm somewhat in-between. I like to have a good knitwear, but I like to put on my sneakers from time to time. I'm a total hybrid, shaped by my French roots, my Italian husband's Milanese vibe, and Berlin's energetic lifestyle. The city and its practicality are still molding me everyday. You know, I love a good coat, but if you bike to work, you are better off with a functional jacket and zips. The city's impact is real J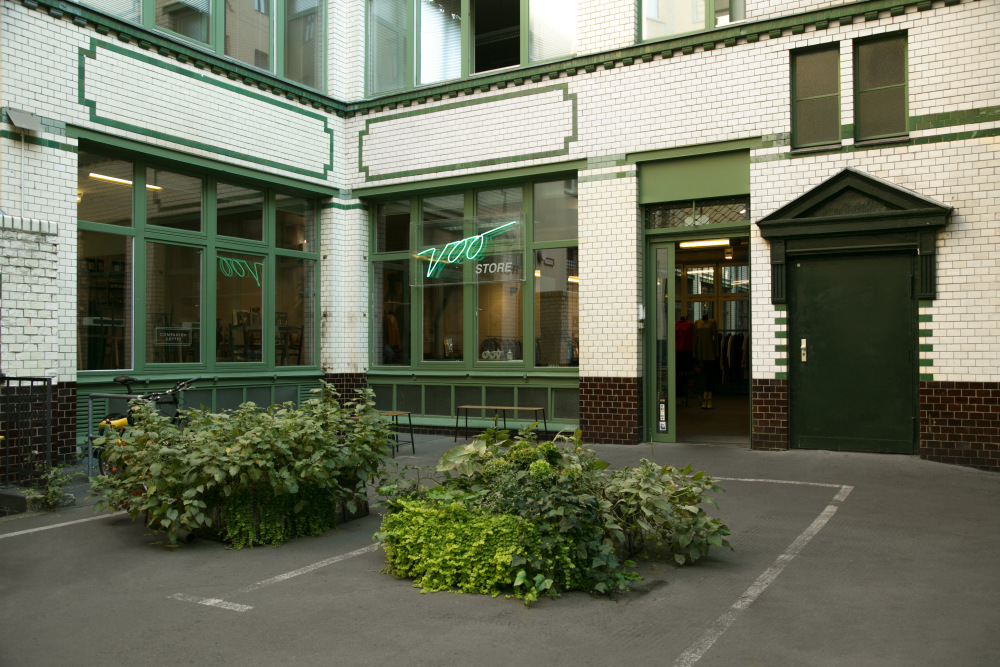 Visit Voo Store at Oranienstraße 24, 10999 Berlin, or discover the store online and on Instagram.