Teamwork makes the dream work: The PREMIUM and SEEK teams around Anita Tillmann and Jörg Arntz prove their skills with the success of the new Trend and Event Platform. The format, newly shortened to just two days, showed a total of 450 curated, international brands of the new generation, with 250 brands at PREMIUM and 200 brands at SEEK. The motto was quality over quantity. In addition to the brands, the focus was clearly on the know-how of experts from sustainability, tech, and business. If you didn't discover or learn anything new in the last two days you missed out. Visitors from all over the world came to Station Berlin to see what the Premium Group had come up with for this edition - and it did not disappoint.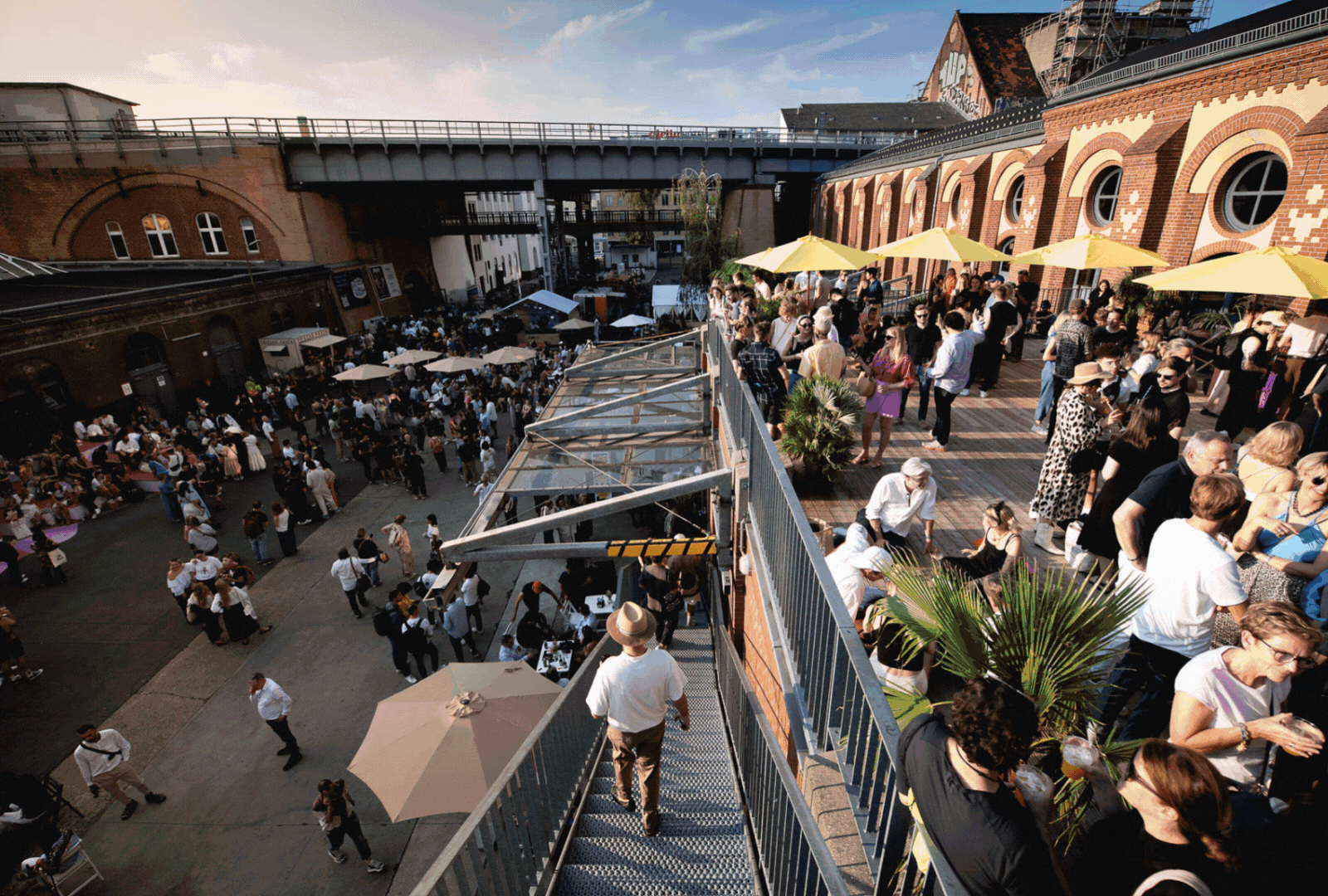 PREMIUM reinvents itself
The newly curated brand portfolio with many international and unexposed brands were very well received by the community and invited buyers and visitors to explore a diverse, exciting, and coherent brand landscape. The atmosphere was characterised by lightness, lots of sunshine, and good conversations. For the first time, PREMIUM and the Fashion Council Germany joined forces to present the showroom "CURATED by Fashion Council Germany" with avant-garde designers from Germany and Ukraine. The tech format Yonnaverse addressed the most important innovations for profitability and sustainable growth through digital progress. The event took place physically, digitally, and in the Metaverse. Iranian artist and milliner Maryam Keyhani showed what surrealism marketing and tangible art can look like with her oversized hat, which floated happily over the grounds and caused surprised faces. The installation by the Italian designer Innerrraum from Berlin was dedicated to Anita Tillmann in gratitude for her international success. Artists such as Sophie Douala from France, Claudia Gillies from New Zealand, and Grycja Erde from Ukraine were a welcome addition in making the PREMIUM visit an experience. The diverse portfolio also included a range of beauty brands and the beauty lounge offered much-loved make-up, hair and nail touch ups. There were also many new things to discover in the retail sphere. Vintage & Rags presented a new retail concept for second-hand fashion and SPSR showed how to take retail entertainment to the next level through unique live consumer engagement. On the Content Cube stage, Daniel Steindorf, the former owner of Überfahrt, spoke with Inga Klaassen from J'N'C about hospitality fusion, community, and retail, next to other speakers.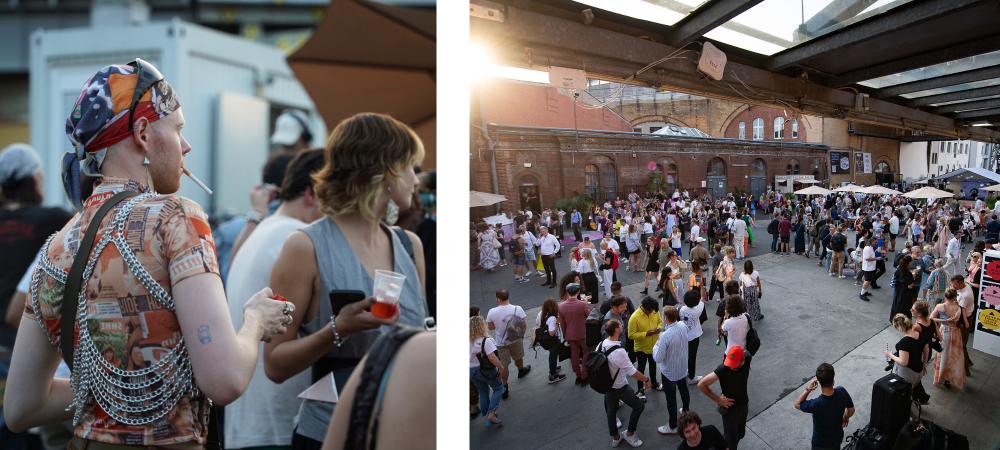 SEEK put a stronger focus on sustainability
As in previous editions, a relaxed and positive mood prevailed at SEEK. The community was happy to finally fall into each other's arms again. SEEK convinced with high-quality and original brands and an even stronger focus on sustainability. For the first time, SEEK's brand portfolio consisted of 50% sustainable brands, further strengthening the Conscious Club and allowing it to flourish. The Conscious Club was supported by the sustainability experts from studio MM04, whose 202030 - The Berlin Fashion Summit Denim Pop-up ensured a full Content Cube. Decision-makers and fashion professionals discussed the learnings of the denim transformation, the new green claims of the EU textile strategy as well as pragmatic solutions on how to remain and act more sustainable and competitive as an industry and individual brand. As a counterpart to Black Friday, Cold Friday, initiated by Dojo Cares, was presented as the "biggest awareness campaign since sales days have existed". Fair fashion and fair working conditions were the focus of the final conference of the "Good Clothes Fair Pay" press conference by Fashion Revolution, which was also part of the Conscious Club. On top of a lot of sustainability inspiration, for the first time there was a space for D2C brands such as VGB and ADR Atelier Roupa, who were involved both as brands and as speakers in the content programme. For two days, two stages were filled with talks and panels with the most relevant themes from fashion, lifestyle, culture and business. Gen Z, Gen Y and Gen Alpha met for espresso martinis and club culture vibes at "Platte raves the Ground" to discover and stage the coolest styles of the scene.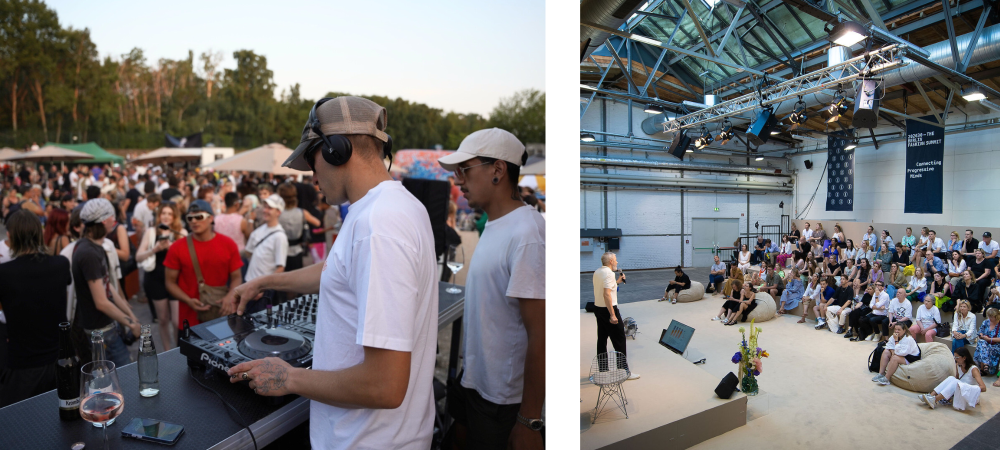 What the industry says
"This is our first time at PREMIUM and we were particularly impressed by the entire experience on site. The people, the brands, the activations and the atmosphere were just great. The vibe is very international and for us as a small brand it's super important to get visibility through events like this." Alexandra Pardo and Sergio Carvajal, both co-founders of Kumi (PREMIUM)
"We love SEEK because of its diversity and because we get a great overview of the market here and meet so many great people (again). But most of all: we love SEEK because of the Conscious Club. So many good brands and fantastic people met here. And of that, we can never get enough." Nora Chmielewski, Head of Marketing & Communications at Armedangels (SEEK)
"A cool event belongs in a cool location and we are very happy to be back at Station. This edition has shown again that the fashion and textile industry needs platforms like PREMIUM and from what we have noticed, the retailers also go home with a good feeling. We thought the new brand mix was very good because there were also some unexpected brands. We will definitely be back in January." Daniel Samy El Menshawi, Founder SPSR.Studio (PREMIUM)
"SEEK is like Berlin: vibrating, creative and full of energy to (create) things." Ted Young-Ing (Rohn), Creative Director of Aer Scents (SEEK)
"This season we have had many good appointments and conversations. As an American brand based in London, SEEK is the ideal place for us to do business. And I love Berlin - especially the Spätis." Jack Parkin, European Sales Manager of Farah (SEEK)
"Old School vibes but up to date! I love the back to the roots approach combined with the modern, open communication approach. It's not just about buying. It's about networking and culture." Daniel Steindorf, Managing Director of No Rooms
"As always, it was great to be in Berlin. SEEK convinced us the most and we found brands like Armedangels, Oftt, Zoo York, Rotholz and Thinking Mu. We also found the fact that the theme was addressed in terms of content very informative and valuable." Amaury Lardeux, Galeries Lafayette
"As part of Berlin Fashion Week, PREMIUM and SEEK have a clear identity and know how to show cultural freedom in aesthetic form and experiment with horizons." Maurizio Coltorti, Coltori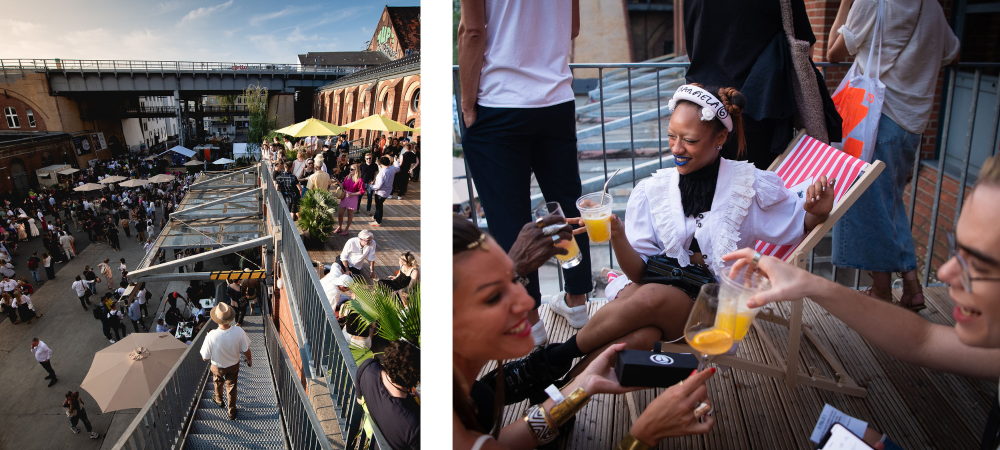 The outlook for January is promising
Following the official announcement that Anita Tillmann will step back from the operational side of the business by the end of this year, the company is embarking on an exciting new era. The outlook is very promising. Jörg Arntz will remain at the helm of the Premium Group as CEO and will be strengthened by the experienced management team with Franziska Diers as Show Director of PREMIUM, Marie-Luise Patzelt as Show Director of SEEK, and Maren Wiebus as Event and Creative Director. The date of the 16th and 17th of January 2024 is set for the winter. Anita Tillmann will remain with the Premium Group as a strategic advisor.
"We're thrilled that the newly curated concept was so well received. The feedback was better than expected. The new generation of the industry was not to be missed: Super stylish and above all motivated and in a good mood. In the talks and also on the content stages, many approaches with potential for the future were discussed. We couldn't wish for a better starting position for the winter. Stay tuned." Jörg Arntz, CEO of the Premium Group