Standing still is not an option. Like no other city, Berlin stands for new trends, vibrant communities, and lived change. In a dynamic fashion scene that constantly celebrates and demands new ideas, the Premium Group is a pioneer in rethinking and focusing on what really matters. With the summer editions of PREMIUM and SEEK just around the corner, the team invites the fashion and creative industries to come together to identify new potential, expand their network and celebrate together.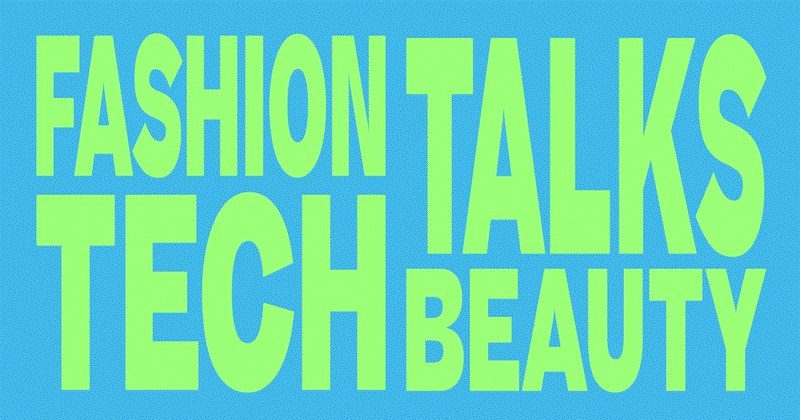 Connect with the crowd
A new, exciting generation of creative talent is joining the stage, including their values, ideas and new perspectives. Together we can move faster. By creating and strengthening interdisciplinary and progressive communities in which designers, brands, key opinion leaders, experts and retailers work together, new ideas and synergies are created that drive change and innovation. July is all about the willingness to adapt to ever-changing needs and explore new paths. The new Trend and Event Platform with the PREMIUM and SEEK flagship events presents a selectively curated and inspiring brand portfolio that can support retailers to differentiate themselves from the competition. Quality clearly takes precedence over quantity. The focus is on promising brands and newcomers that the team have extensively researched and curated with a lot of passion to find real potential. The brand mix presents international brands that are already successful abroad through organically grown communities. These include brands such as Silk Laundry (AUS), Penn & Ink NY (US), Briglia 1949 (IT), Duvetica (IT), and Maanesten (DK) at PREMIUM as well as Taion (JPN), Girlfriend Collective (US), Helinox (KOR), M/SF/T (AUS) and Virón (FR) at SEEK. For the first time, there will be a D2C area at SEEK where the cool kids of D2C will present themselves to wholesale players, closing the omnichannel cycle. As part of the CONSCIOUS CLUB, the ambitious sustainability crowd will meet again to jointly drive sustainable transformation. Participating brands include Veja, Dawn Denim, Sandqvist, Kings Of Indigo, Jan 'n June, Merz b. Schwanen, Lanius and Armedangels. In addition, the Premium Group team is looking forward to top-tier buyers such as Selfridges (UK), Andreas Murkudis (GER), Urban Outfitters (UK), Galeries Lafayette (FR), Alshaya (UAE), Goat (USA), Peggs & Son (UK), Margreeth Olsthoorn (NL), Graanmarkt 13 (BE), Tschurtschenthaler (IT), Breuninger (GER), KaDeWe (GER), Zalando (GER) and About You (GER).
The place to be to learn, to get inspired, and to grow
In addition to our enviable buyer's guest list and much-loved brands, the makers of Premium Group offer a diverse repertoire of inspiration and content to bring together the most relevant topics from fashion, business, beauty, sustainability, and tech all in one place over two days. For this, the team has joined forces with other strong players. The Fashion Council Germany presents the showroom "CURATED by Fashion Council Germany" with outstanding labels such as Richert Beil, Fassbender, Milk of Lime, and exciting brands from Germany and Ukraine such as DZHUS. The showroom stands for creativity, innovation, and diversity. The sustainability experts Max Gilgenmann and Magdalena Schaffrin from studio MM04 are organising a 202030 pop-up programme with the focus on denim and the aim of presenting the most important content from the field of sustainable fashion development to the industry. Platte Berlin and The Ground invite progressive brands, retailers, Gen Z, and the diverse creative scene to the new format "Platte raves the Ground" and encourages visitors to meet, exchange, and learn from each other. Brands like SPREAD, Judith Bondy, The Futurist, Haderlump, That Gay Creation, Dennis Chuene, PROTOTYP AM and many more have already confirmed their participation. At the same time, everyone is talking about Artificial Intelligence and its impact right now. Yoonaverse's tech experts will give answers virtually and on-site and provide the community with the most relevant impulses for profitability and sustainable growth through digital progress. On top of that, there will be an extensive content programme with live interviews, talks, and panels with exciting speakers on the most important topics of the current status quo, which should inspire you to think "outside the box". The full content programme will be announced shortly.
The summer editions of PREMIUM and SEEK, which are part of Berlin Fashion Week, will take place on the 11th & 12th of July at the iconic location Station Berlin.