How did Berlin shape you?
Early on, I learned to stand on my own two feet and fight my way through. As a teenager in the 90s, you really had to be your own man. I'm not just talking about violence. If you weren't born with everything, you had to prove yourself. But the city also shaped me beyond that: the streetscape, the smells – like those of the S-Bahn tracks –, the flea markets on sandy floors, amidst swirls of air. You really have to experience Berlin to know what it feels like.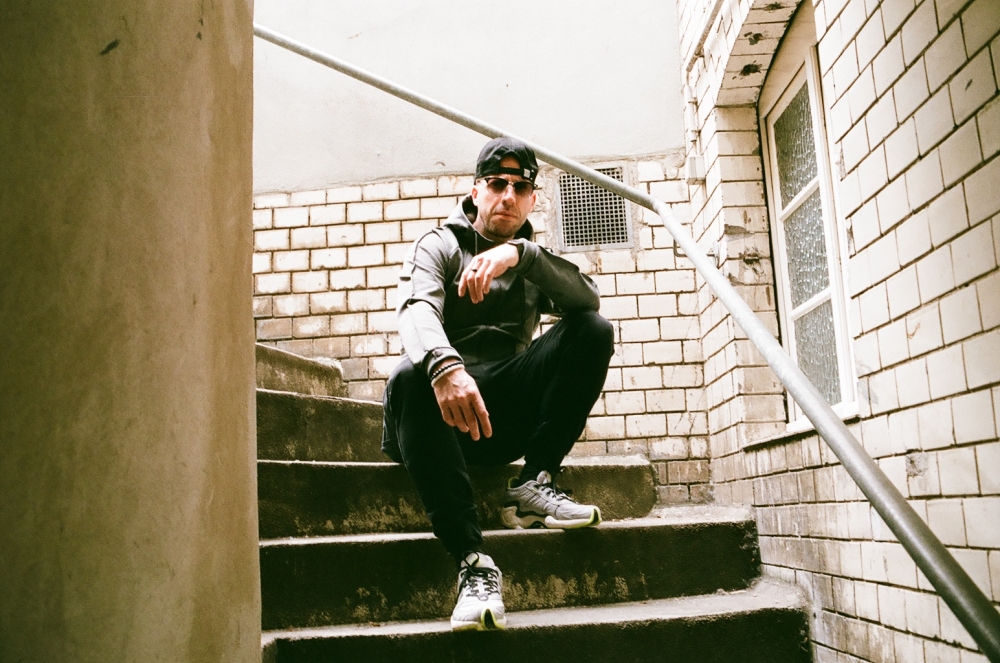 You were a graffiti artist yourself, but at some point you also started rapping. What triggered that?
I was very enthusiastic about music at an early age and wanted to try it out for myself. So I started experimenting when I was 11. Many people say that they only started rapping to impress the girls or to earn money. But I was really interested in the whole package. I wanted to release a record with music I produced myself, to which I would also scratch and rap. A real self-made thing.
In over 20 years you have founded various labels, most recently Proletik. How has the business changed over time?
The structures of the music industry have changed drastically, but today it's very similar to the times when we sold tapes. Now, as an artist, you can upload your album to streaming platforms for 40 euros and get 100 percent of the revenue. If you promote it well, you can quickly establish yourself in the music business. That's exactly how it was back then.
Text: JAN WHEN
Photos: MAXIME BALLESTER
Download the full cover story by Jan Wehn here and find the print copy of Berlin Fashion Week Magazine at all PREMIUM GROUP shows and selected spots during Berlin Fashion Week.
Visit the PREMIUM GROUP events, 2–4 July in Berlin.
Read also from Berlin Fashion Week Magazine:
A QUEST Of INNOVATION WITH DIRK SCHÖNBERGER