How do you work on your music?
I basically don't write down any lyrics. I just turn on the beat and immediately start rapping in my head until everything fits. Then I meet with my producer and we record – usually three songs a day.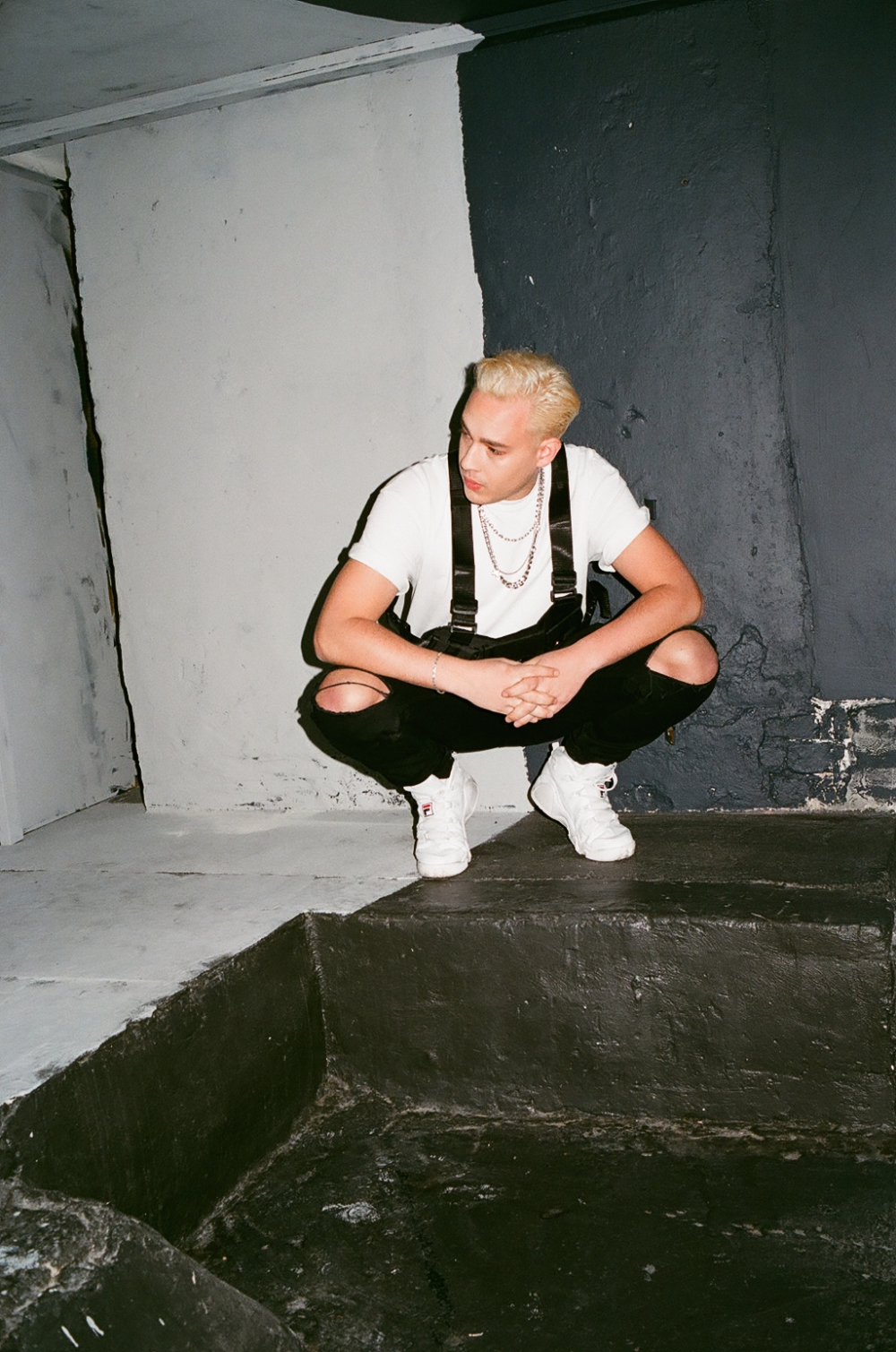 So working on a song for a long time is not a sign of quality?
If sometimes you don't think everything through down to the last detail, but just carve it out gradually, then it might bring out things that are actually hidden in the subconscious. There's almost something impressionistic about that.
You once said: "Art is a mixture of creation and destruction". What exactly do you mean by that?
I think that it's in the act of creation that we humans are closest to God and more than just ourselves – it's the same for destruction. For me, this is the basic concept of art. It may sound strange, but self-destruction is also a form of art. I read the book "­Panikherz" ("Panic Heart") by Benjamin von Stuckrad-Barre, in which he talks about his addiction to alcohol and cocaine, and I caught myself thinking how his way of destroying himself is almost poetic.
Text: JAN WHEN
Photos: MAXIME BALLESTER
Download the full cover story by Jan Wehn here and find the print copy of Berlin Fashion Week Magazine at all PREMIUM GROUP shows and selected spots during Berlin Fashion Week.
Visit the PREMIUM GROUP events, 2–4 July in Berlin.
Read also from Berlin Fashion Week Magazine: