3 days, 3 conferences, 85 experts, more than 50 talks and panels: For the first time, Premium Group is presenting three hybrid conferences with a top-class stage programme from 7 - 9 July at the grounds of Messe Berlin and online
The time has finally come: On Thursday, PREMIUM, SEEK and The Ground open the doors at the joint location in Berlin for the first time. The stage programme of the Premium Group offers top speakers and topics for professionals and fashion enthusiasts on all three days of the event.
The three conferences FASHIONTECH, CONSCIOUS CLUB Conference and The Ground Talks deliver a mixture of valuable knowledge exchange, exclusive insights, trend forecasts, master classes, inspiration and entertainment. International tech superstars, top journalists, pioneers, hidden champions and local greats address everything you need to know to shape the future positively.
Highlight brands & speakers: OMR, Textilwirtschaft, Christopher Raeburn, Ecoalf, Drykorn, TikTok, H&M Beyond, About You, The Dematerialised, Misa.Art, Fashion Revolution, BMUV, Katrin Göring-Eckardt, Dirk Schönberger, Christoph Amend, Tony Tonnaer and many more.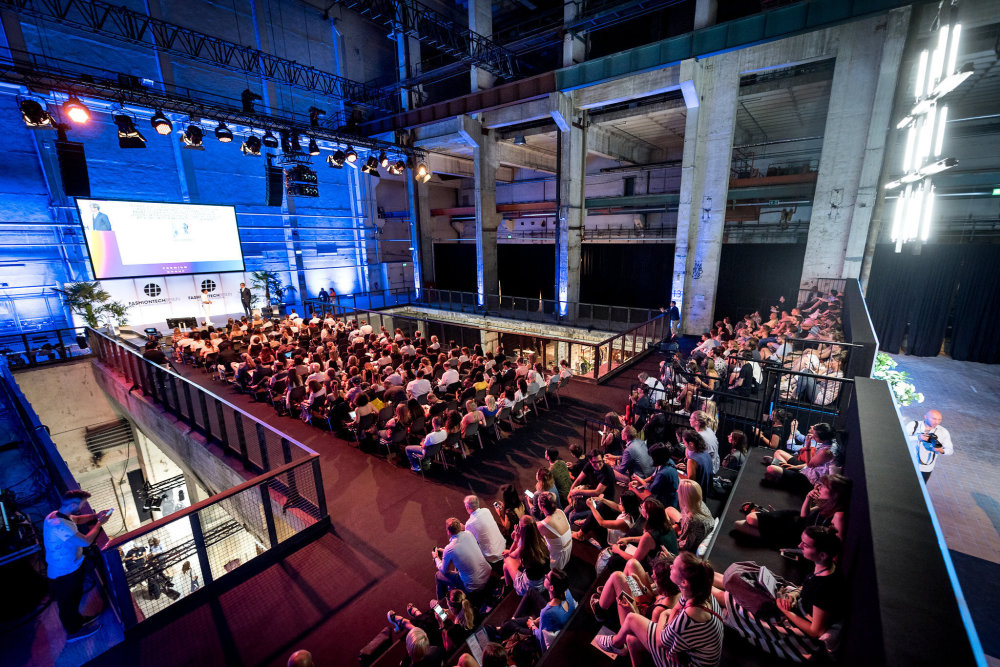 The entire stage content of all three conferences will be broadcast via live stream and will start on 7 July at 10:25 a.m. with FASHIONTECH and an opening speech by Anita Tillmann and Jörg Arntz (Premium Group) as well as Anna Franziska Michel (Yoona.ai): https://vimeo.com/event/2257831
"Due to the pandemic, the exchange with the entire fashion ecosystem has been more intense than ever in the last 2.5 years. We no longer see ourselves purely as an order platform. It's our job to offer visitors with different backgrounds content that is exciting and relevant - and we do that with our stage and masterclass programme, which this summer is as high-quality and extensive as ever. The three conferences FASHIONTECH, CONSCIOUS CLUB Conference and The Ground Talks set different priorities and address trends and innovations from sustainability, digitization, content marketing, creator economy, metaverse and more." Joerg Arntz, Managing Director Premium Group.
The entire stage programme overview is available here: STAGE SCHEDULE
The FASHIONTECH (curated by yoona.ai) and CONSCIOUS CLUB conferences (curated by Studio MM04) are funded by the Senate of the State of Berlin.