German rap is the new pop. If that seems unbelievable, just take a look at the Singles Chart: five, six, sometimes even seven songs can be assigned to the local hip-hop genre every week. German rap breaks sales records, dictates trends in streetwear, and influences the language in the schoolyard. Urban and rap culture has finally made it to the centre of society, in 2019, so it's only logical that it would get its own prize. On 10 July 2019, the first HYPE Award will take place in Berlin – ­organized by DOJO advertising agency and Streetlife International, and sponsored by Sido.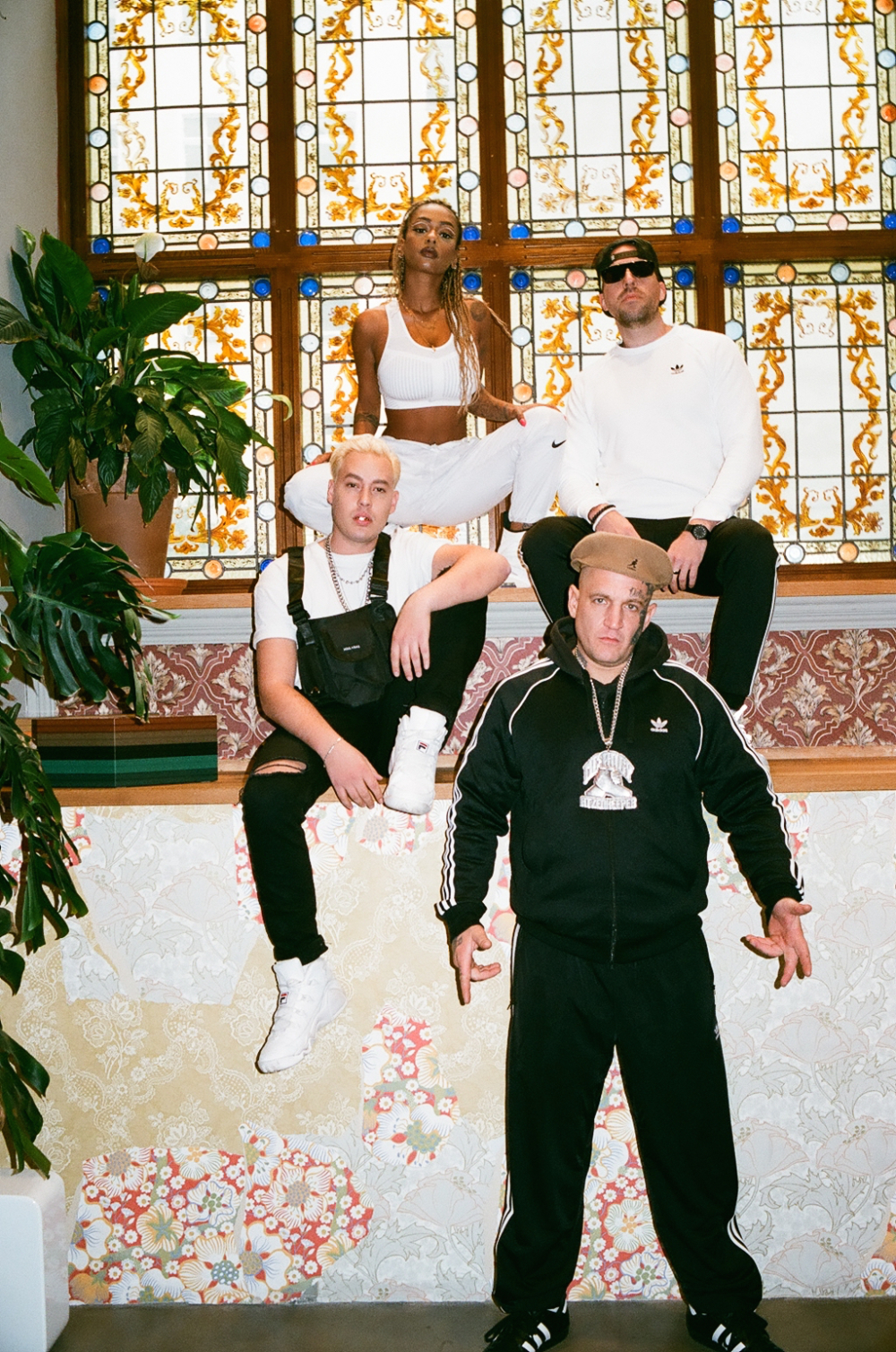 "When Nader [Korayeim] asked us if we wanted to co-organize the award, looked us in the eyes, and blew shisha smoke in in our faces, we knew what to do," says Dominic Czaja co-founder of DOJO. "We, too, were brought up by hip-hop and have been aware of the flaw in the German music
industry for far too long. At some point, we were determined – no matter what – to break standards: advertising, doner kebabs, and now flamboyant music awards. In addition to all that, my business partner, Joachim Bosse, still hopes that his rap career stands a chance."
"Berlin is the capital. Berlin is the scene. Here, street meets glamour – it's the perfect place for the HYPE Awards", says Nader Korayeim, CEO and co-founder of Streetlife International, as he explains the choice of location. "­Hip-hop has never had an award show of this magnitude in this country before. Time to change that! We want to honor the artists for their work, give them a stage, and celebrate together with the fans", says Nader Korayeim.
The awards will be presented at the beginning of July 2019, with a jury of journalists and experts, during a two-and-a-half-hour show, in the Verti Music Hall. There will be lots of live acts and a roaring after-show party. It is still unclear who will win (all) the awards in all 20 categories, but it's clear that the nominees and their sound couldn't be more varied. The best examples are the four artists presented in this issue's cover story.
There's Nura, who started as part of the SXTN duo and recently proved why she's so invaluable for the scene, with her solo debut album "Habibi". Nura has no interest in her colleagues' machismo and isn't afraid of telling it like it is – nor getting involved. Her music is still up in the charts and she remains a solo and permanent feature of playlists. Similarly, Sero's status has changed from being just an insider tip to being a real artist, who combines clear statements and an artistic concept into his music.
Both were influenced by the previous generation. ­Frauenarzt – the answer's in the question – has always stood for the German capital's unfiltered and explicit rap. He created an important ­structure for the Berlin scene at the end of the 90s, thanks to his labels and tape productions. And always at his side: MC Bogy, who in his youth started out as a graffiti artist, and then as a rapper, but who now is also the host of the legendary new edition of "Yo! MTV Raps".
These four personalities have not only shaped German rap, but society as well – fashion, music, language – and show that rap in 2019 is far more than just a trend. "German rap is not a trend, German rap sets trends," says Dominic Czaja. "With the HYPE Award, we don't just want to celebrate within the hip-hop scene, we want to give everyone the opportunity to be part of something bigger: actors, sportsmen, politicians – everyone listens to rap. Brands once again identify with this culture. All are welcome to step into the Cypher with us. This is bigger than hip-hop."
Text: JAN WEHN
Photos: MAXIME BALLESTEROS
Download the full cover story by Jan Wehn here and find the print copy of Berlin Fashion Week Magazine at all PREMIUM GROUP shows and selected spots during Berlin Fashion Week.
Visit the PREMIUM GROUP events, 2–4 July in Berlin.
Read also from Berlin Fashion Week Magazine: